The bright lights and dark rooms have always drawn eager crowds to the movies. And in recent months, a handful of documentaries have drawn audiences to the box office in droves.
Kicking off the summer of hot ticket docs was RBG, Betsy West and Julie Cohen's biopic of U.S. Supreme Court Justice Ruth Bader Ginsburg on May 8. The 97-minute feature, according to Box Office Mojo, domestically grossed US$14,017,361 (as of Oct. 11).
Then came the Fred Rogers-focused 94-minute film, Won't You Be My Neighbor? (pictured) on June 8 from Academy Award-winning director Morgan Neville, which grossed approximately US$22.8 million.
Wrapping up a hot summer for docs was Tim Wardle's 96-minute feature Three Identical Strangers, about three identical triplets who reunite years after being separated at birth, which garnered US$12,320,845 (as of Oct. 18) at the box office following its June 29 release.
Realscreen reached out to these films' distributors and producers to learn if the success of these projects represents a fleeting trend or possibly a new norm for the feature doc genre.
Amy Entelis, EVP of talent and content development for CNN Worldwide, says she was stunned by the number of young women who seemed to be interested in the story of Ginsburg, as she didn't originally see the picture being marketed towards a youth demographic.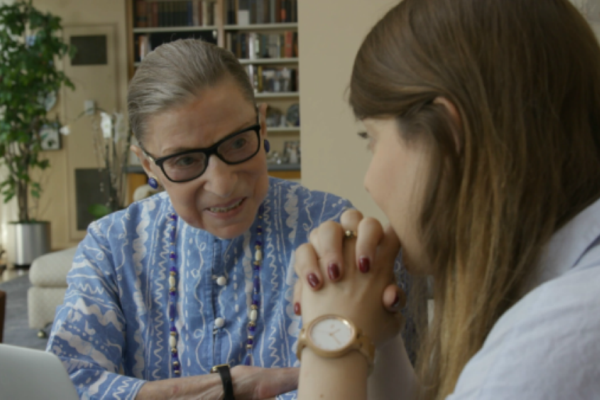 "There seems to be a hunger for deeper storytelling," Entelis explains. "My own personal theory is that everyone spends a lot of time on their phones consuming content in small bits and pieces, but there's still an underlying hunger for a deeper, more meaningful, well-told story. I think documentaries are filling that void." CNN Films was a producer on both RBG (pictured above) and Three Identical Strangers (below).
Also, Entelis maintains that having more buyers and places to sell documentaries makes them more accessible to a broader audience.
"The fact that consumers and viewers can access these documentaries more easily then in the past, I think is feeding this trend of more people wanting to watch them, people wanting to make them, and, inevitably, there will be some really good documentaries as a result," Entelis says.
To draw audiences into the theaters, it's critical that feature documentaries tackle original subject matter and a point-of-view that viewers can't find elsewhere, says Liz Bunnell, president of distribution at Focus Features, which handles Won't You Be My Neighbor?.
"The key to a theatrical experience is seeing something that really touches you and that you want to see with other people. And I think that's the key to making a great documentary," she notes.
With the kindness of its central figure – on screen and off – being a key element of Won't You Be My Neighbor?, Bunnell believes the film was a cathartic experience for many viewers, with what is currently going on in the world beyond the screen.
"It really struck a nerve in the country, and it really struck a nerve overall," notes the distribution head. "I can't tell you how many people have sent us notes and letters about how much they appreciate the fact that a movie like that was in theaters."
The interest in documentaries has surged in recent years, with the youth demographic in particular taking notice of the goings-on in the doc world. The pique in interest, according to Bunnell, might be due to younger audiences watching more documentary films in school as part of their curriculum or seeing them on television via channels such as HBO or Showtime.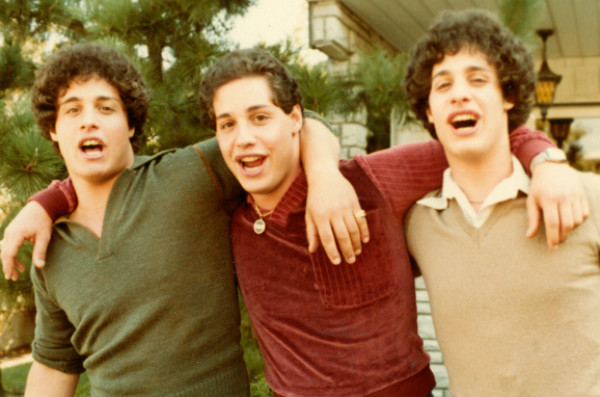 It's equally as important to have acclaimed filmmakers attached to these projects that want to explore critical and important subject matter.
Even with the doc genre experiencing a hot summer streak at the box office, Abramorma CEO Richard Abramowitz believes the trend should continue into the near future.
"I don't think it's an anomaly. I think there's always been an audience for non-fiction," he tells realscreen.
Abramorama released Brett Morgen's Jane (National Geographic Studios and Public Road Productions), an archive-heavy documentary about famed primatologist Jane Goodall, in October 2017. The film went on to gross US$1,723,379 in America, according to statistics on Box Office Mojo.
However, Abramowitz says he wasn't as confident, in advance of the film's theatrical release, that people would leave the comfort of their homes to watch Jane (below) due to the influx of information about Goodall readily available online.
"Our responsibility there, working with National Geographic, was to convince people that what they were going to see in theaters was something they couldn't see at home, but something that deserved to be in theaters because of the magnificence of the physical presentation," says Abramowitz.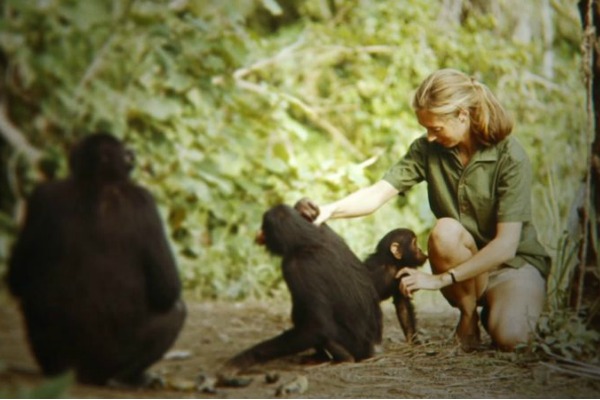 Whether it's an anomaly or a turning point, whenever a documentary filmmaker celebrates a success at the box office, it's good for cinema as a whole.
"Any time we can expand the subject matter that theatergoers get to see, it's a great thing overall for the industry. The renaissance of documentaries this year shows there is a lot of health in the theatrical industry," Bunnell says.