Joe Livecchi is founder and CEO of the prodco Noble Savages, and a seasoned media professional with over 20 years of experience in content creation, programming and marketing. This is the latest in a series of intimate interviews with what he calls "real life noble savages," or, in his words, "someone who operates with the highest level of integrity and is fierce in the pursuit of excellence." Through these monthly profiles, you'll learn more about these top executives through an unprecedented glimpse into their personal lives — as Livecchi says, "who they are and what made them that way."
This time, Livecchi profiles Rachel Brill, senior vice president and head of unscripted programming at Epix.
For more profiles, keep an eye on realscreen.com and also check the Noble Savages site.
Rachel Brill is the kind of relentless fighter in life who sometimes leans into a punch. Like some of the boxers in Epix's new series The Contender, she is strong, stubborn and will swing past the final bell for her passions and beliefs.
"I break the rules," she says. "I like puzzles, solving problems. I want to find a way to make it happen. It's what fuels me."
That drive began in LA's San Fernando Valley where Rachel grew up as a tomboy and sports junkie under the watch of workaholic parents. "My mother was self-taught," she recalls, "the vice president of a boutique architectural firm, running sales and interior design. My father built his business out of our garage. An entrepreneur and self-taught engineer, he leveraged the company into landing exclusive E.O.D. government defense contracts that would take him all over the world.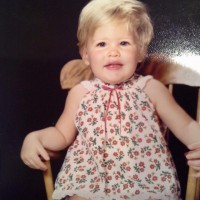 "I was a typical kid," she continues, "playing outside long after dark, street hockey, climbing trees and staging elaborate plays in my best friend's backyard. We would have dinner at 9:30 p.m. because that's when my folks wrapped working. That's where I began to develop my competitive and creative drive."
A fifth grade "Who Do You Want to Be?" report contains Rachel's early career goals of studying law and becoming a producer. She eventually followed through and did both… sort of. She majored in broadcasting, political science and studies in sports medicine. "I was always seeking something new and unique. Creative limitation was death," she says.
In high school, though, Rachel faced battles that deeply challenged and changed her forever.
"If someone was bullying me I would observe, take note and fight back in a more cerebral fashion," she remembers. "There was a period of emotional and verbal bullying, so extreme that I began avoiding school and had a truancy issue. It escalated until the Dean requested that I transfer out."
She cites "female to female sexual harassment" as the core of the issues at hand. "Imagine the most ugly, vile things you can say to a young woman. This group of popular girls would say worse," Brill recounts. In turn, Rachel's mother, who she deems as "the kindest, most social human," fought back, and in Brill's words, "raised her proverbial middle finger at the Dean and proclaimed that she would pull me out of the LAUSD school district entirely and send my brother and I to Westlake. "
Though today she calls that experience one of the drivers of her success, she says: "It wasn't until college that I began to recover. You get to re-write your story."
Always adept with a sports reference, she continues: "I attended the University of Miami and literally powered in like a Hurricane. I was a student athletic trainer for the national champion football and baseball teams. I was in film school. I rushed a sorority. Ultimately, as a tomboy, I enjoyed hanging out with the athletes. I liked that energy and their competitive drive and focus."
While still in college, Rachel met John Stevens and Barry Poznick, who were producing Mandy Moore's first series at the MTV Beach House in Key West. "I remember Poznick saying, 'You work your ass off and I'm going to give you a job when you graduate.'"
However, like a lot of kids with a communications degree, Rachel had a tough time finding work right out of college. "I was rejected from the NBC page program and then I turned down what was described as [being] Lorne Michael's second nanny. I came to New York City to work in television, not to change [the] diapers of the offspring of a powerful man in television — though, without any luck that might have been the easiest path."
While sitting in Bryant Park, dejected from another round of rejection, John Stevens called about a pick-up for Oxygen's Girls Behaving Badly starring the then-unknown Chelsea Handler. "I flew [home] to LA and started my first paid TV gig as a PA."
Brill would go on to move up the ranks, running development for Zoo Productions through some of their most successful years, developing shows such as the global hit Are You Smarter Than a 5th Grader?; Joan Rivers' Joan & Melissa: Joan Knows Best; Disney's PrankStars, and truTV's Speeders, among others.
After that, a big opportunity to make the leap from seller to buyer surfaced. "I was up for a development position at TNT and in advance of meeting [then-president and head of programming] Michael Wright, I had prepared this massive analysis of the TNT landscape, ideas for unscripted programming and what I'd bring to table. Eight pages were meticulously organized with questions and the first thing he utters is, 'I trust my execs who brought you in. You have an outstanding reputation, [so] the job is yours if you want it, I just wanted to get to know you."
While at TNT, Rachel fell back into a familiar pattern of working long days and allowing the job to consume her life, much like her parents' pattern of working through the night. That approach produced some ground-breaking hit shows like Cold Justice, Boston's Finest and King of the Nerds, but left room for little else in her life.
It was during this time that Rachel went through what she describes as "a long and painful divorce" where she felt "insecure and unworthy."
Marrying young, at 26, Brill says the trappings initially felt right: "Big ring, perfectly produced wedding in three magazines." But a lack of self-awareness made her gloss over what didn't feel right.
"I allowed my delusions for a perfect marriage to cloud the discord in our relationship. I blamed myself for all of our failures as a couple." Four years of "fighting the legal system" in the divorce process "robbed me of everything. My confidence. My ability to trust, love and be loved."
Then, she says, she had the sort of mountain-top epiphany you read about. "I don't lack confidence, it's the confidence I wear like a badge of honor that terrifies those that lack it. And I don't need to apologize for that."
Things were changing for Rachel at work as well. "Steve Koonin and Michael Wright were already out at Turner [by the] end of 2014, and there was a sea change," she recalls. "My position was eliminated. I had given 100 percent of myself, and my passion to my career but when it was stripped away I had to sit back and assess my purpose, my value.
"On the network side, you rent a chair for a few years. If you have a hit you stay and if you don't you are probably out. Fresh off of a summit of Mt. Kilimanjaro to start 2015, it took me all of about 72 hours to enroll in mountaineering school and celebrate the roadblock instead of mourning a team, a slate and company I appreciated.
"I traveled primarily solo for nine months and explored in a very 'Eat Pray Love' type of odyssey," she explains. "Seventeen countries. Fifty-four cities. I climbed high peaks in Russia and Peru. I went on to climb 14 more country-high peaks. I rediscovered who I was through clarity in the mountains, not based on the job title I held."
It's as if Brill's life has taken a page or two out of Joseph Campbell's oft-cited 'Hero's Journey' including the eventual mastery of her two worlds — one on the job and one off. When she decided to come back to television she resurfaced as a digital studio executive and producer again, creating multiple series including Tyler the Creator's Nuts+Bolts on Viceland; Ritual for the NFLPA, now streaming live on Amazon Prime in 224 countries; Getting Younger for TV Land, and Disney's Quizney.
Then, at the most optimal moment, Michael Wright moved to Epix and had a golden opportunity waiting for Rachel if she wanted it. Becoming the SVP of unscripted original programming at Epix has been somewhat of a homecoming for her. With Epix wholly owned by MGM, she has reunited with Mark Burnett, chairman of MGM Worldwide Television Group and Barry Poznick, now MGM's president of unscripted television.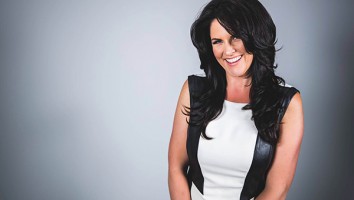 "It was a no-brainer; talk about full circle," she says. "Fifteen years of my career have brought me back to three of the most successful and innovative people in the business. You can't write that story."
As for the type of programming Rachel believes will get viewers to choose Epix in such a crowded marketplace, she offers this: "Television for adults. Filmmaker-driven, award-winning auspices. Premium, elevated documentary series. Intelligent but not elitist.
"We're looking for familiar surprises. A story that is high profile, with unique access into a distinct POV driving the narrative. The surprise could come in execution, an archive, the access. If traditional unscripted is the foundation of the house — you pour the cement and build up from there — we want to elevate the genre to dig six feet under. What is in the basement? And what's in the attic? We are looking for the roots of the story.
"I'm also looking for holes in the market, stories where time, attitudes and a cultural shift have given them a fresh perspective," she adds. "These are stories that could be reimagined with a contemporary sociological spine."
In a world where producers often lament about the broken system of television and film development, Brill says Epix is a unique and welcoming platform. "As one who started in production, my creative instincts are triggered if I'm engaged, so I'm going to ask a lot of questions. I dive into the weeds doing research before a pitch meeting because I want the room to be a friendly, collaborative experience. Michael (Wright) is highly articulate and a master of specificity. That creates an environment where you are not guessing. We seek projects with a target in mind but leave room for surprises."
Brill speaks with the passion and excitement of someone who knows she has something good to share. "I can't deny the addictive nature of my personality," she admits. "Career, climbing, family, committing to causes are all close to my heart.
"Success is crucial," she continues. "It is the way I avenge the critics. Blame it on the Taurus in me. I hope it continues to translate in all that I do. I'm an indefatigable evangelist for storytellers, at Epix and beyond. In my story, the bullies aren't going to win. I'll thank and acknowledge them, but they are never going to win."