To paraphrase Frank Sinatra, when it came to quality documentary and unscripted content, 2018 was a very good year indeed. Here, realscreen's editorial staff offers its picks for the best non-fiction content of the past year. Here's to a fabulous 2019 for you and yours. – Barry Walsh, editor and content director, realscreen
306 Hollywood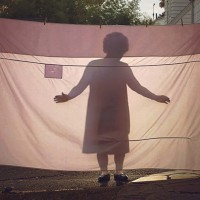 It was May of 2017 when I was introduced to the directorial debut of Elan and Jonathan Bogarín. The brother-and-sister filmmakers were in Toronto pitching their film, 306 Hollywood, to a room of financiers and fund representatives during the 2017 Hot Docs Forum. Seeing a very rough trailer, I was immediately enthralled. The 88-minute, magic-realist film chronicles the siblings — who together run New York-based studio El Tigre Productions — as they undertake an archaeological excavation of the home of their late grandmother, Annette Ontell, who spent more than 70 years in a modest house at 306 Hollywood Avenue in New Jersey.
Ten years of interviews with Ontell between the ages of 83 and 93 provide an honest reflection on a life well lived. These intimate moments are coupled with a journey from her home in New Jersey to ancient Rome as the Bogaríns search for the connections between memory and history, and what life remains in the objects left behind.
Reminiscent of Wes Anderson's film aesthetic, 306 Hollywood flexes its creative muscles throughout its run time and utilizes cinematic shifts in an attempt to dive deeper into the story of what happens when someone is gone. Appearing throughout are such flourishes as a doll house-sized replica of their grandmother's house, and dramatic recreations through dancers and actors lip-syncing to family conversations preserved on tape.
Daniele Alcinii
On Her Shoulders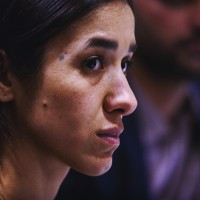 In war zones and conflict-ridden areas, women face not only the harsh realities of physical harm but sexual violence as well, as was the case in recent years for thousands of women, at the hands of the terrorist organization ISIS as it swept through parts of the Middle East.
Award-winning director Alexandria Bombach captures this reality in her 2018 film On Her Shoulders.
In the 94-minute feature film, the Sante Fe-native director, who took the U.S. doc directing prize at Sundance, paints an intimate and powerful portrait of Nadia Murad, a Yazidi woman fighting on the international stage as the voice of her people. Murad survived the genocide of Yazidis in Northern Iraq in 2014 but was subjected to sexual and physical abuse at the hands of her ISIS captors before she was able to flee and escape to Germany in 2015.
Bombach follows Murad, the recipient of the 2018 Nobel Peace Prize, as she struggles with the weight and responsibility of seeking justice on behalf of her people. The director captures the toll it takes on Murad emotionally as she is swarmed by desperate refugees in camps, and relives her traumatic experiences during interviews with the media and politicians — all while attempting to carve out some semblance of a normal life.
Murad is captivating in every frame; perhaps most powerfully in her on-screen moments of quiet and reflection. Those moments add to the visceral nature of the documentary as audiences witness this quiet but powerful woman faced with a seemingly impossible mission that was thrust upon her shoulders.
Selina Chignall
Queer Eye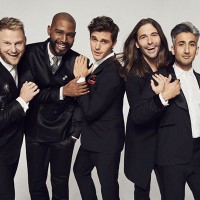 I remember watching the original Queer Eye for the Straight Guy when it first aired in 2003 on Bravo. It was one of very few shows mainstreaming queer identities and felt new and exciting at a time when reality TV was first impacting the zeitgeist.
I was pleased to hear that Queer Eye (pictured above) was being rebooted at Netflix, with new hosts taking over the task of making over each episode's subject, no longer merely limited to the "straight guy." I was also pleased to find the show so compulsively watchable. Each host has his own specialty — food, fashion, culture, design and grooming — but each also takes time to get to know whoever they make over, tailoring the makeover to the person's personality, lifestyle and interests. It's a feel-good show that offers real, deep insights into how we relate to each other.
It also strays into tough subjects such as racism in policing, transphobia and religious intolerance without feeling flippant, and challenges stereotypes by including diverse subjects, from a trans man, to a Christian mother, to a gay man preparing to come out to his mom.
The first two seasons of Queer Eye felt like a hopeful ray of light in a rather dark 2018, but they never felt trivial or fluffy.
Frederick Blichert