My company Leopard USA recently delivered the multi-episodic documentary series Mormon Love to be on the Facebook Watch platform. Over the course of five episodes, the program is a unique exploration of teen life in The Church of Jesus Christ of Latter Day Saints Mormon community in Utah.
Mormon Love was devised from the outset as a social media series. Young Mormons are a social media savvy group, avidly sharing their daily lives on their personal social media pages, and also, crucially, in dedicated Facebook groups and across other interactive platforms like Instagram. We knew that it had to feel true to its cast and the world they inhabit, and we approached the series to capture exactly that.
The Church of Jesus Christ of Latter Day Saints community makes an ideal social media cast. They are talkative, deeply engaged, and noisy, as Jillian Brand, SVP of Leopard USA, discovered during the casting process in Utah. The youth also have to follow a strict set of rules for dating which we knew was going to be intriguing to unwrap. At 18, many of the boys leave for a two-year mission, largely deprived of all social media, whilst their girlfriends stay home and are encouraged to date other boys.
In Mormon Love (pictured, below), the girls record everything on social media, and the boys only make rare contact, making their limited digital engagement more urgent and poignant. It all makes for an extremely tense two-year ritual of waiting and hoping, which culminates at the Salt Lake City Airport – where it is revealed if their love endured the distance. The lucky ones hurtle on up to the altar, while the unlucky ones are left to nurse their broken hearts. It is potent stuff.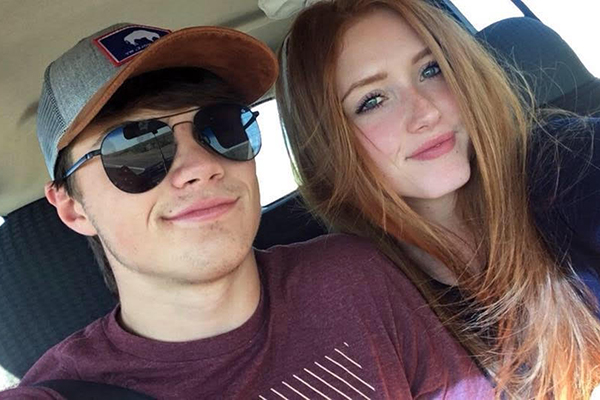 Our attitude to the subject matter was important. Showrunner Rick de Olivera and his team were deeply sensitive about the culture of the Mormon community, shooting the series documentary-style over many months and letting the stories play out authentically. The goal is to show that all walks of life, regardless of religion or social standards, have pressures that are very real to the people living in their respective bubbles. The intention is to reveal that struggle as relatable.
Since family is such a crucial backbone of the Mormon religion, winning the trust of the families was important, and there is no judgment about the religion and the subjects. I am happy to say the community is pleased with the series and supportive of what we have done. This matters to us.
In terms of storytelling, unlike most broadcast or cable shows, social media makes up the building blocks for these stories. Online posts, text messages, vlogs, group chats and daily to camera self-shot updates on smartphones generated by the cast drive the stories forwards.
We knew our audience would be mostly watching the series on their phones, so interviews were shot in a simple, clean cut way, with a graphic background so that they would read well on a small screen. Editing had to be super pacey, and stories needed to be able to break down into not only 20-minute episodes, but sometimes bite-sized chunks of one or two minutes, so the content could be shared widely and in a variety of different forms.
After the edit was completed, the team had a huge amount of social media brand extension to plot out and deliver. Leopard USA development and production teams were engaged in this along with Argonon social media teams in New York and London. The group as a whole was drawn in. Briefing the cast to share and post, editing viral videos, creating and curating our own Mormon Love Facebook and Instagram pages, and then rolling out a strategic plan for sharing of video and unseen behind-the-scenes content using Hootsuite, among other tools, was a significant undertaking. We have run social media campaigns successfully before but not with such autonomy as we had with Facebook.
Facebook Watch wants this series to live beyond the show's episodes. They are looking for stories and content that can bridge communities by sparking conversations with viewers around the topics that matter most to them. Fans are able to like, share, comment and chat with friends while engaging with the content and even the creators, giving us the opportunity to further build a community around our show – in many of our videos we've inserted questions, such as "Have you ever had a long distance relationship?" or "Would you wait two years for someone?" We are excited about our work with Facebook Watch and know this series is only just the beginning.
There are, of course, storytelling and production skills which are transferable from broadcast, but also much new thinking is required in a project like this. We loved being stretched. The unique way of life and means of communicating of this social media savvy Mormon group made this a challenging and fun new series for us to produce. We will definitely do more.
This guest column was written by James Burstall (pictured), CEO of Leopard USA and Argonon Group. He serves as executive producer on Mormon Love, currently streaming on Facebook Watch.