Love Nature, a joint venture between Blue Ant Media and the Smithsonian Networks, is investing in character-led nature docs that offer familiar points of identification for viewers hungry to connect.
Realscreen caught up with Carlyn Staudt (pictured, below) at the 2019 Realscreen Summit in New Orleans in January to talk about the company's strategy to tap into the human sides of the animal kingdom and to draw in young viewers.
Staudt is executive vice president of programming and development at Love Nature, and she has played a key role in bringing the company's latest character-driven natural history series to life.
Produced with Bristol-based Plimsoll Productions, the 6 x 60-minute Big Cat Country serves as a docusoap that follows onscreen hosts Nathan Pilcher and Sam Davies as they take an in-depth look at the drama brewing between three dynasties of lions in Zambia's Luangwa Valley. These lion prides serves as families, or clans, with individual lions singled out and named to give viewers the chance to differentiate between them and, if all goes well, develop attachments.
Big Cat Country will air later in 2019 on Love Nature 4K's linear and streaming video platforms internationally and via Smithsonian Channel in the U.S. It is executive produced by Plimsoll's Andrew Jackson and Kate Beetham, with Beth Brooks serving as series producer.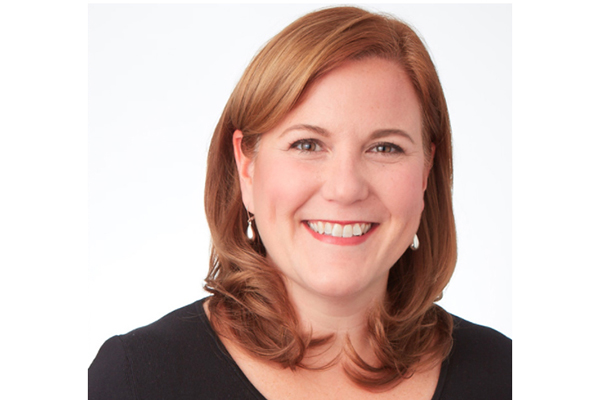 One of the huge advantages of character-driven drama in wildlife docs is that it affords the ability to draw viewers in deeper. And this is the hope with Big Cat Country. "It's one of those series, as a commissioner, where I'm excited to see the next episode, because I've really started to get into the drama," says Staudt. "It's really about creating these connections between the animals and humans, and making them relatable."
This isn't the first time Love Nature has used such an approach. Orangutan Jungle School similarly allowed for some degree of anthropomorphizing of animals by offering a familiar arena. "The fact that it's a school set up gives you that context immediately to then be able to frame your reference, and it just creates this emotional connection that I think is hard to get any other way," she says.
One can only take that so far. These programs are educational, and wild animals can't be perfect stand-ins for humans, but they can be individualized. They can be compared to a point. Hunger is universal. A need for security is universal. And depending on the species, community is universal. These are animal traits that can be foregrounded to offer something familiar. "Everything has to be based in scientific information, so you can't say 'so-and-so is happy today,'" says Staudt. "But their play and their dynamic, you can pick up on."
Of course, that requires knowledge of the subject-matter. One can't simply drop into the wilderness with cameras and assume an understanding of dynamics between lions, in the case of Big Cat Country, for example.
Staudt says that Blue Ant's relationship with Plimsoll was a huge boon to having that on-the-ground access. "They had been shooting in the Luangwa Valley for a while, and they knew these lions," she says. "I'm a firm believer in really forward planning going into the field. Not just showing up and see what you capture, but really doing [reconnaissance] and scouting and also embedding with teams that maybe have been studying these animals."
Another advantage of digging into these character-centric stories is that it can diversify an audience, appealing specifically to Millennial and Gen Z viewers. "I think it speaks to a younger audience who are more hungry for that connection," Staudt says.
Though more than that, we're living in an age when natural history more broadly appeals to youth. "I think that the younger generation so deeply cares about the natural world," the executive explains. "I think there's a shared understanding of the stakes that are going on and that taking care of this planet is a really important thing. So already having an audience that cares at that level, if you can then emotionally connect with them even further…there's a lot of opportunity to reach younger viewers. I think it's cool to like nature right now. So I think it's the right time to really lean into that."
That engagement from younger viewers also offers a great opportunity for Love Nature to experiment with how it delivers content. "We're a young, developing brand, so we can develop along with the Millennial generation versus some of these more established wildlife brands like the BBC and National Geographic, even Animal Planet," says Staudt. She explains that content has to be tailored to platform. Footage can be reused, recontextualized, or supplemented depending on where you put it.
The important constant, for Staudt, has to be brand messaging.
But variety is certainly the spice of life at Love Nature, and Staudt is currently hoping to find a production partner interested in developing an archival, half-hour series — something informational without being heavy, that doesn't need to be uplifting or character-driven, necessarily.
"I'm still looking for that lighter, fact-based approach," she says.