Academy Award-winning filmmaker Barbara Kopple is bringing her latest doc New Homeland to Toronto, right near where it was shot.
The film follows a group of boys — refugees from Syria and Iraq — as they spend the summer at Algonquin Park's Camp Pathfinder, a summer camp for boys that invited the newcomers to Canada to experience nature and team building, as countless boys and young men have since the camp first opened in 1914.
New Homeland had its world premiere at DOC NYC last November and was co-produced with social media news giant NowThis as the company begins to expand into long-form content through its new originals division.
The film is produced by Kopple, David Cassidy and Eric Forman for Cabin Creek Films. For NowThis, Tina Exarhos and Athan Stephanopoulos serve as executive producers and Sarah Frank and Jessica Borovay as producers.
It screens as part of Doc Soup at the Hot Docs Ted Rogers Cinema in Toronto tonight (April 3) and again April 4 and 6. Each screening will be followed by a Q&A with Kopple.
Realscreen caught up with Kopple (pictured, below) to talk about New Homeland ahead of its Canadian premiere.
This interview has been edited for length and clarity.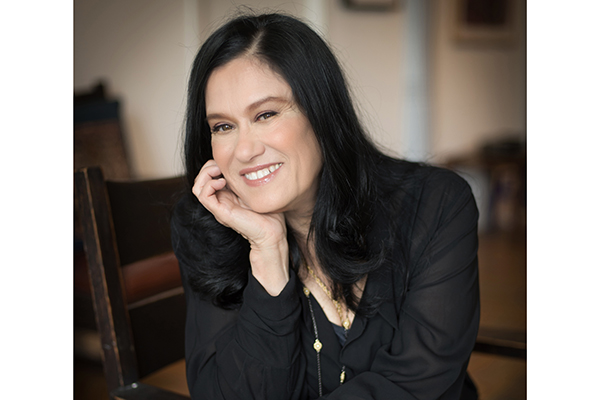 Can you tell me how New Homeland came to be?
It was really important to me to be able to do a film about refugees, and I wanted to do it in Canada, because the Canadians were so incredible.
One of our producers, who's a guy named Eric Forman, had spent summers of his youth at Camp Pathfinder, and it was an experience — an all-boys camp — that he really loved. He went back to a high school reunion, and there was somebody there who'd gone to Camp Pathfinder with him and said, "you'll never guess what, [camp director] Mike Sladden is accepting, this summer, for the first time, Syrian and Iraqi young people to go to camp for free, and they're going to sponsor them."
That lit up everything for us. We called Mike. We said, "Listen, we're really invisible, and we would never do anything to hurt anybody or be in somebody's face. We've been doing this a long time. Have some trust and faith in us." And he did. That's how it happened.
Are there challenges in taking that approach?
There aren't really, because we put wireless mics on everybody, and this is something that I've been doing my whole career, so it's pretty easy. Plus, it's kids, and their lives are so full that the adventures that they're on really take over. That's what happened here. Their feelings about each other and meeting new friends, and going swimming for the first time or hiking, doing things they've never done before. They were enthusiastic, and sometimes fearful, and then they felt really great, because they built up their confidence, and a sense that they could overcome their fears.
Obviously there's a lot of sadness, a lot of struggle, a lot of political conflict around refugees. Can you tell me about your choice to focus on a much more positive and hopeful story about the refugee crisis?
I just wanted people to know that these people are like anybody else. A refugee is someone who left their home not by choice but because they had to for their own survival, and so they went through, in a sense, a lot of trauma, and they miss their families.
I know this was one of NowThis' first long-form projects as they move into that space. What was it like working with them?
It was great. We went and did what we do, and they would come over, and we'd show them material. They were really wonderful partners. We had a good time, got to know them. It was a good pairing.
What made you bring New Homeland to Doc Soup in Toronto?
It's filmed in Toronto. I couldn't get the families here. I don't know if they're allowed to leave. That's a really big trip for them to come to the U.S. to see it when we showed it at DOC NYC. This way it's really easy. And I'm just really grateful to Hot Docs because they've been wonderful to me and to my films over the years, and they're so supportive. I just adore them.
The kids and families haven't seen the film at all?
No. This will be the first time they see it. With an audience of people. The parents and the kids. I'm sure the kids are going to go gaga when they see themselves up on a screen.
Is there anything about the film that stands out for you, that you'd like people to know?
I think it's really important to talk about the sponsors, and how the sponsors agreed to take this responsibility with their own money, and took care of these families. And also the camp, Camp Pathfiner, for the boys has made an indelible mark in their lives. Hopefully the film will say to a lot more people, "Get up there and do something. Embrace people," which I think would be wonderful.