Joe Livecchi is founder and CEO of the prodco Noble Savages, and a seasoned media professional with over 20 years of experience in content creation, programming and marketing. This is the latest in a series of intimate interviews with what he calls "real life noble savages," or, in his words, "someone who operates with the highest level of integrity and is fierce in the pursuit of excellence." Through these monthly profiles, you'll learn more about these top executives through an unprecedented glimpse into their personal lives — as Livecchi says, "who they are and what made them that way." For more profiles, keep an eye on realscreen.com and also check the Noble Savages site.
In this edition, Joe chats with Heather Olander, SVP of programming and development for NBCUniversal Cable Entertainment, Entertainment Networks.
Heather Olander has had enough with everyone thinking she's one tough customer. "I hear that a lot, 'tough but fair.' I'm not really as tough as people think," she maintains. As her story begins to unfold, however, the NBCUniversal Cable Entertainment executive does little to prove her case.
"I was an intense and driven kid," she recalls. "Typical first child. I was all about school, being on teams, being the leader. My mom didn't know what to do with me, she was like, 'You just need to go out and play.' I wasn't a fun, easy going kid."
Olander was born in San Clemente and grew up in San Diego, California. "San Diego was beautiful but I really wanted to live in a big city. I couldn't wait to head out East.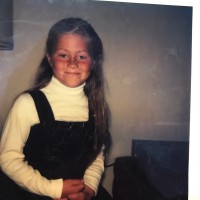 "I grew up in a military family," she continues. "My dad was a marine pilot and my grandfather was a pilot who saw deadly combat. The bar in my family was high and the expectation was for you to always do well at things."
Heather eventually landed at Cornell on a finance track. It checked one of the lawyer/doctor/Wall Street boxes for a smart, overachieving kid who wanted to please her parents. "I remember when I got into Cornell, it was a 'Yeah! I did it!' moment. I was so stressed about it, I think at that time I thought the college I went to would define my future success. I liked economics but I really was a pop culture junkie and always dreamed of working in TV. But it was just a dream that at the time seemed unattainable.
"In high school and college, I moved in a lot of different circles. I played sports so I was in with the jocks. I got good grades so I could hang with the nerds. I was into student government and peer counseling so I got to know underclassmen. I wasn't the kind of kid you could put in a box. I liked to try a lot of different things."
Just as Heather was earning her degree at Cornell she began to rethink a career in finance. "I found the courage to pursue what I really loved. You know, when The Real World came out it blew my mind. I was like, 'I want to work at MTV.' That was really my dream when I was a kid."
After a brief stint at an ad agency, Heather moved into an assistant position at ICM. "I remember walking into the building thinking, 'Wow, this is Hollywood.'"
At times, the intoxication of Hollywood gave way to the demands of the job. "I got a job at Imagine TV and at the time they were producing incredible shows like Felicity, Sports Night and so much more. It was 12 or 14 hour days every day and it was relentless.
"I must have been in a dark place," she jokes. "I remember taking the CBEST test thinking maybe I should become a teacher. I wasn't a quitter though."
At this point, I'm still waiting for the part of the story that tells me Heather is not that tough. Around the time of the dot com boom at the turn of the millennium, Heather took a job at Icebox, a creative incubator where best in class creatives could pretty much make whatever content they wanted without interference.
From her descriptions, the office sounded a little like Hooli from HBO's Silicon Valley. "There were Wall Street guys working next to dudes in board shorts. I remember 'board shorts guy' was into Phish and would crank it every damn day," Heather says with a laugh.
When that boom went bust, Icebox eventually folded and Heather took a development job at Carsey-Werner. "It was a cool gig but also challenging because a lot of salacious programming was selling at the time and that was not the Carsey-Werner brand of mostly family-friendly scripted shows.
"I eventually landed at MTV working for Drew Tappon. I got that job because Drew and I bonded on pop culture. We geeked out talking about one of our favorite movies, Can't Buy Me Love. Everyone loved Drew. He was a great leader and great for morale. At MTV I learned the value of collaboration and the art of listening. All my life I was the student who thought she had to have all the answers. Now suddenly it was time to listen to what others had to say.
"I remember Rob Dyrdek coming in with (Jeff) Tremaine and they had a short clip of a skateboarding video which was the pitch for Rob and Big," she recounts. "It wasn't clear exactly what the show was but I knew these guys were great talent. It was an uphill battle to get the pilot greenlit, but also a really big lesson to trust your gut and fight for the projects you believe in. The show turned into a great buddy comedy and became a hit."
Moving to NBCUniversal cable brands Syfy and USA was a very different experience. "It's a great company but much more corporate and when I got to USA I was literally the only person doing unscripted. However, working for brands with so many great scripted hits, you learn to look at unscripted in a bit of a different way. For me, it all starts with theme and tone. Without a super clear idea of those two things your show can lose its way pretty quickly."
For a while, Heather admits unscripted was an 'experiment' that USA was trying to figure out. But one show changed everything.
"The sizzle reel for Chrisley Knows Best was the best I have ever seen in my entire career," she enthuses. "Adam Greener totally nailed it. A lot of other networks bid on the show but wanted to change it to fit their mandate. The family comedy we put on the air wound up being pretty much being what Greener sold us in the sizzle."
Maybe it's no coincidence that just a few years prior, Heather began thinking of starting a family of her own. "I had never really wanted to have kids but at a certain point I was like, what am I doing all this for? I got tired of just thinking of myself. It got to feel too selfish. I have two daughters now who are three and six. When they are happy, I am happy."
Today, Heather is building on her success at USA and Syfy and diversifying her unscripted portfolio. "We do a lot of broad unscripted family comedies but I saw an opportunity with bringing Temptation Island to USA. It definitely was an outlier.
"Even though it has a salacious entry point, the show is really about great storytelling and great characters. It's an escapist soap opera and the characters are searching for real answers in their relationship. The show is not about finding love. It's more about, 'What is the meaning of the love I have in my life? Is it right for me?' We have all been there, wondering if we should continue a relationship or not. That's what makes it so relatable."
After my voice recorder clicks off I search for any last indicators about Heather's reputation for toughness. The big, genuine and infectious laughs from Heather that punctuated our interview continue as I say goodbye. She's not the kind of person who really likes talking about herself, but for the hour she played the good student and answered all my questions. When I ask if she still feels the insecurity she wrestled with as a kid she bluntly tells me no. Maybe it has something to do with the jobs she survived, the hit shows she's developed, the family she started or just growing older.
Intense. Exacting. Funny. Passionate. Tough. I guess it's all in the eye of the beholder when attaching one of these adjectives to Heather. But to think that any one descriptor tells the whole story would be to miss the point and the experience of really getting to know her. Your best bet when doing business with Heather is to approach her the way she approaches life. Come with your best stuff, be straight and give it your best shot. It doesn't really have to be any tougher than that.