Beacons of power across culture, media, politics and business keep the news cycle buzzing with intrigue and scandal and, in turn, foster a public desire to know more about the politicos and influencers who shape our world.
When documentary filmmakers are granted access to these titans of influence, there is always a question of how to then maintain a sense of fairness or objectivity while getting to peek behind the curtain.
The directorial team behind 2017′s Get Me Roger Stone spent five-and-a-half years documenting the life and times of self-described Republican "trickster," political operative and long-time Donald Trump supporter, Roger Stone. The film follows the rise, fall and rebirth of Stone's career, spanning the heady days of the 1974 Watergate scandal to the 2016 U.S. presidential campaign.
Stone was arrested earlier this year by the FBI and was indicted by Robert Mueller's special counsel in connection to alleged Russian interference with the 2016 presidential election. Stone was charged with seven counts, including witness tampering, obstruction and false statements.
Director Daniel DiMauro says filming someone like Stone, who is extremely conscious of his public image, is much harder than following someone who is not in the limelight, and that his team had to work that much harder to remove the man from the myth — and his own self-mythologizing — in its efforts to "get" the real Roger Stone.
"I think in a lot of ways it makes it more difficult when you have someone who is so aware and such a sculptor of their own public image," DiMauro tells Realscreen.
In the opinion of Dylan Bank, who co-directed Get Me Roger Stone with DiMauro and Morgan Pehme, pure objectivity in documentary filmmaking is a myth unto itself, as there is often an overload of information that has to be manipulated in order to complete a project. However, Bank says the team made sure that while their perspective was clear in the film, the information provided was always accurate.
"We made that clear so that the people who were watching the film — and even Roger —were aware of our bias so they could understand where we were coming from," notes Bank. "I don't want to say we weren't objective making the film, but as a creative filmmaker, I know the basic facts of the way you convey information — there is no such thing as pure objectivity."
Still, in the current era of "fake news" it's especially important for directors to challenge their own biases and assumptions that they bring to their work, says Andrew Rossi. From the Metropolitan Museum of Art in The First Day in May to the New York Times in Page One: Inside the New York Times, Rossi has spent years documenting the inner worlds of those shaping our cultural zeitgeist.
Rossi tells Realscreen that on a daily basis he reflects on his worldviews and how they might need to be revised to be more empathetic and accountable. However, he says that doc-makers should not eschew having a POV, even if documentary is being hailed as the "new journalism" in some quarters.
"While it's helpful for everyone to double down on checks and balances to make sure our work is accurate, it's also important for people to have a position and to stake a claim on work and storytelling that does not fear to call people out when it has to," Rossi says.
Alison Klayman helmed this year's vérité documentary The Brink, which follows former White House chief of staff and former executive chairman of right-wing media org Breitbart News, Steve Bannon (pictured, below). She says her 13 months of maintaining fairness with her firebrand subject over the course of filming proved to be a daily challenge.
"My job was to be professional and to get in the room and rolling as much as I could," Klayman says. "It was hard for me and it was unpleasant."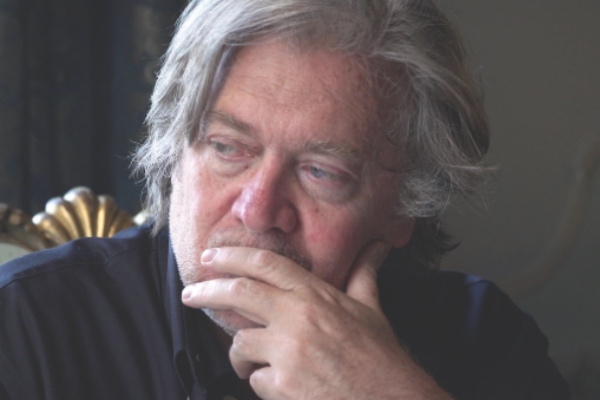 Despite the conflicting worldviews between director and subject, which Klayman says she did not hide during the process, she maintains treating subjects fairly might mean biting your tongue. It's difficult, but important.
"I think it only strengthens the integrity of the piece you are ultimately hoping will stand on its own. In the case of someone you don't agree with, it might even stand on its own and stand up to what they stand for," she maintains.
But getting access also requires a discussion about what it will include. Klayman says she knew the project would only work if she had full creative control and if Bannon was willing to allow her enough access with that in mind.
Although Bannon had no creative control, he did have say over the access Klayman was able to receive. The director says she had constant discussions with Bannon's team about when and what she could film. However, it's typical of the experiences she's had shooting vérité documentary.
"I tried to make the audience aware of both the limits of my access, and also to show that I understand that my access is limited in the film. A couple of times in the film I'm politely but basically told to leave," she says.
When approaching a person or an institution, Rossi says he tries to think holistically about the multiple sides of what a person is doing or the position they are in; whether that involves depicting certain policy decisions at The New York Times, or concerns of cultural appropriation when Vogue editor-in-chief Anna Wintour and the head curator of The Metropolitan Museum of Art worked on a costume exhibition about Chinese influence on Western fashion.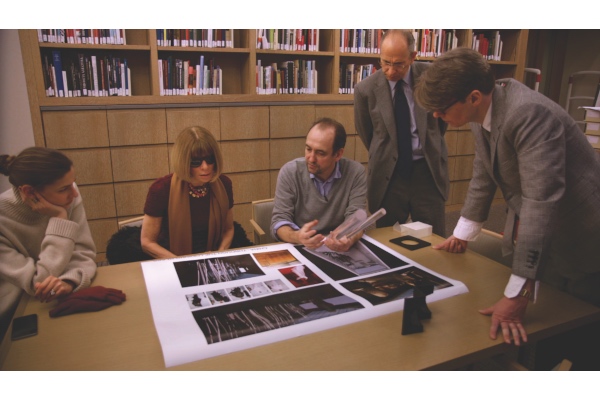 "I'm always trying to ask [the subjects] to respond and confront some of the broader or more specific challenges to their assumptions and to their philosophies," says Rossi. "I think it's a way to respect what they are doing and gives them the opportunity to respond."
The directors interviewed for this story say they were unwilling to give their subjects creative control in exchange for access. However, Rossi acknowledges that if someone asked to have something "off the record", like most journalists, he would respect the request.
Both Klayman and the team behind Get Me Roger Stone noted that they weren't sure why their controversial subjects gave the greenlight to their projects, but there is a sense that both Bannon and Stone share the mindset that "all press is good press."
To that end, doc-makers also need to consider how their projects and their treatments of such polarizing figures will be viewed, even by those who might share similar beliefs and value systems. Errol Morris faced harsh rebukes from left-leaning filmgoers and critics alike for his feature-length interview with Bannon, American Dharma. While Morris maintained in press interviews that his aim wasn't to provide a platform for Bannon's doctrine — indeed, the director and subject argue repeatedly over the course of the interview— the notion of even involving Bannon in a comprehensive exchange seemed to be problematic for many.
"I don't hold people's feet to the fire," Morris told The Boston Globe this past January in an interview discussing the film, which, at press time, is still without a U.S. distributor. "I want to find out something I don't already know."
For his part, Bank says his team was prepared for potential criticism from the public regarding giving a charismatic if controversial figure such as Stone a platform for his views. The director maintains that Stone was an effective behind-the-scenes operative decades before he and his co-directors approached him for the film.
"We wanted to expose and to demonstrate to the world, both what he was doing and what he had been doing," says Bank. "Our idea behind it was to show him but never lionize him, and show how he uses his propaganda and what the effect is."
So what do these often controversial and powerful people think about the projects once they are released to the wider world?
According to Bank, Stone praised the movie because the "star was so handsome and well-dressed."
(With files from Barry Walsh)
This story first appeared in the March/April 2019 issue of Realscreen Magazine, which is out now. Not a subscriber? Click here for more information.