As they clearly demonstrated in recent Oscar-winner Free Solo, New York-based creative services company BigStar helps make the narrative arithmetic add up.
Creative services is one of those catch-all industry terms that's almost so big it's impossible to quantify. But when you see it done well – when an innovative design perspective and a unique set of abilities come together to elevate a project and make it really special – then you understand. It's like all the parts just fit together better. The project has a coherency and a unique visual signature. It stands out.
It was certainly something viewers could see in recent Academy Award-winning Best Documentary, Free Solo. The story of free climber Alex Honnold's attempts to conquer El Capitan's 900-meter vertical rock face, the doc used big data to create incredible visual sequences that hadn't been imagined before.
The service company behind it was New York-based BigStar – a creative services company that specializes in design and motion for film, series and marketing. With one foot in marketing and the other in content creation, BigStar takes a mixed media approach to projects, using 3D animation, live-action, still photography, in-camera animation, 2D animation, graphic design… really, whatever it takes to elevate a project and create a unique storytelling aesthetic.
"Being able to bring a unique narrative arithmetic to the table is important in a world awash with content," says Josh Norton (pictured, below), BigStar founder and executive creative director. "That's especially true in the non-fiction world, where source material is often limited.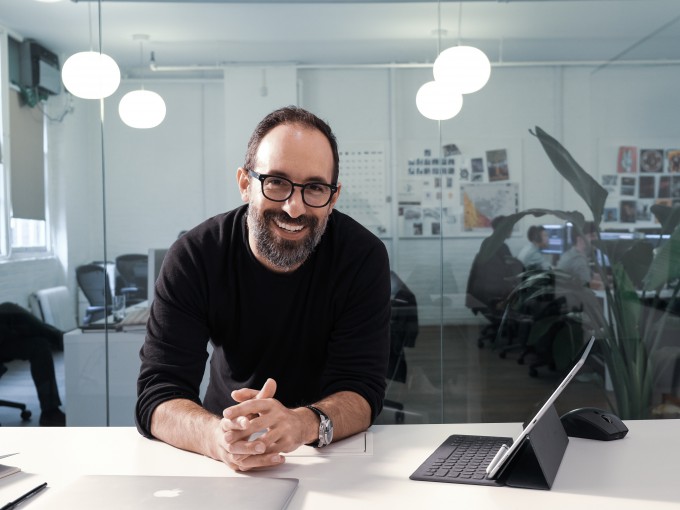 "If you have a feeling, a narrative, characters and point of view, that's pretty much all we need to get started."
"To get people to tune in," he advises, "I think you have to have a fresh visual perspective. It has to be special and it has to be unique, or else you run the risk of just falling in with the crowd."
The viewer's decision to watch or to skip can happen in as little time as a still or a frame, or a quick promo splashed up on screen. "When the viewer sees an aspect of the project for the first time, it's a make-or-break moment," says Norton. "It establishes a brand point of view and, really, it must do all it can to communicate the heart, soul and the ideology of the project. It's representing you in a very consolidated shorthand."
For Free Solo, BigStar was originally brought in to do main title design and interstitial graphics using archival material. But the company's role grew when Itinerant Films, the creative team behind the project, came back and asked for more – including a complicated 3D sequence meant to demonstrate the grandness and scale of El Cap.
To do that meant creating a 3D model of the area. So, BigStar and prodco Little Monster Films turned to Google, sourcing massive amounts of raw data and topographic photography. In fact, they ended up receiving what Norton describes as a "gargantuan 3D file of El Cap and surrounding Yosemite, as well as a lot of very, very high-res photography" from the data company.
Too bad it wasn't exactly film-friendly. "Essentially, we had to reconstitute everything into a usable form," recalls Norton, "because it wasn't constructed for animation purposes. We basically had to reformat and re-skin everything, and re-project all of the photographic material in a new way to make it work."
But if you ask Norton about the biggest test, he'll point to the subject itself. "I think it was challenging to represent the scale of something like El Cap," he sums. "It's extraordinary. Capturing something so massive that it stops your heart when you look at it in person… It's very, very difficult to translate that experience onto a 2D plane. And that was a really big part of our mission: to capture the grandiose nature of El Cap as we detailed out Alex's climb."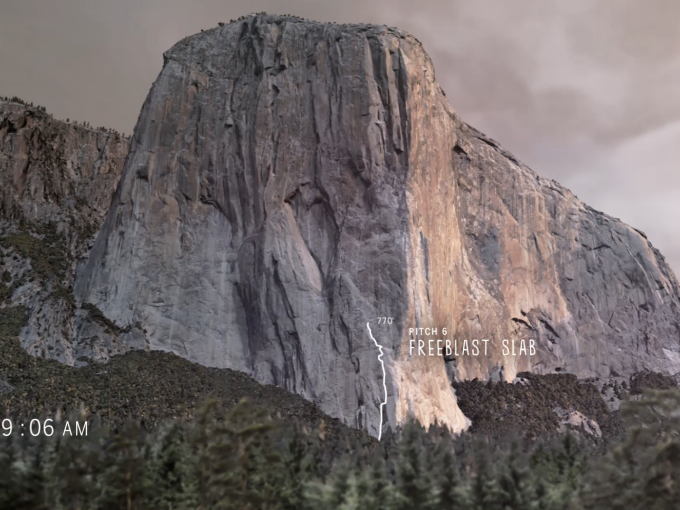 While its involvement in Free Solo grew as the film progressed, Norton says BigStar can come on board at any point in a project. That might be later on in the process, when filmmakers have a specific list of needs, or earlier, when they're looking for help creating a unique visual language. It really comes down to whenever filmmakers feel the time is right. "We're flexible," notes Norton, "so it's really about when you have the head space and the desire to start the conversation."
Still, he adds, BigStar can help define the mission if they come on early – helping create a visual language and a brand; a coherency in the storytelling approach. That's something that can be especially useful for internal teams, keeping all oars pulling in the same creative direction. "So, don't put graphics in a box," he advises. "We can really be creative partners."
If you're looking to get started with a company like BigStar, it starts where all great creative starts – with the story. "Come in and tell us a story," says Norton. "'Here are some of the things I'm considering. This is how my story feels.' If you have a feeling, a narrative, characters and point of view, that's pretty much all we need to get started."
In non-fiction, he adds, it's also good to have a sense of what source material is available. "We like to understand all the pieces of the puzzle. Then, we can really start to help you assemble things visually and create a technique – approaches that perhaps you hadn't considered – as well as the design nuts and bolts that go into your brand."
Norton asserts that there's no one answer when it comes to creating brand and visual style. Every project is different – and that's what keeps him so fascinated. "We pride ourselves on being flexible," he says, "and I think that's also what keeps it interesting.
"BigStar has been around for 15 years now. I love being able to work on all of these different things. I find it enormously interesting – and that's really why I got into this. I love all of the different mediums we can play in to tell bigger stories."