Looking for work is never easy,  but some of us have it easier than others.
All3Media's Optomen Productions takes a close look at this question in its previously announced format for A&E, The Employables.
Adapted from the UK series Employable Me, each hour-long episode of The Employables follows job hunters with autism or Tourette syndrome as they seek out meaningful employment in a sometimes hostile job market.
Joseph Eardly, Ricky Kelehar and Maria Silver serve as executive producers for Optomen. Elaine Frontain Bryant, Shelly Tatro and Brad Holcman executive produce for A&E Network. Edward Hambleton serves as co-executive producer.
The Employables premieres Wednesday (May 15) at 10 p.m. ET/PT on A&E.
Realscreen caught up with Silver (pictured below, left), president of Optomen, and showrunner Eardly (right), both EPs on the series, ahead of the premiere.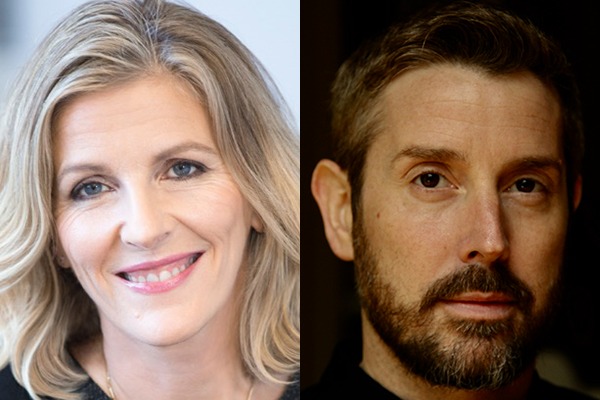 This interview has been edited for clarity and length.
How did you come to take on The Employables?
Maria Silver: The Employables is based on an original format produced by our sister company Optomen in the UK for BBC2 and distributed internationally by All3Media International. It had already proven to be successful having won numerous awards in the UK, Canada and Australia, so we were keen to bring it to the U.S. audience.
When did A&E come on board as the home of The Employables?
MS: A&E first expressed interest in developing the project here in early 2017, which led to an initial casting stage before we went into production on the series. We were thrilled to find a home for the series at A&E which has a reputation for this kind of bold, inclusive programming.
Can you tell me a bit about the process of adapting Employable Me for a North American audience?
Joseph Eardly: There is a saying in the autism community that "if you meet one person with autism, you have met one person with autism," as the condition manifests in so many different ways. We think the same can be said for those with Tourette Syndrome. As we scaled this show to become a longer series (eight episodes for the American market versus three episodes in the UK) in a much larger country, we had the opportunity to capture more varied stories — a diverse array of socioeconomic backgrounds, job searches and ultimately careers. Apart from some minor tweaks to the storytelling style, we stayed true to the successful format established in the UK.
What are some of the challenges that come with tackling sensitive issues tied to so much stigma?
JE: Our job seekers were incredibly open and wanted to share their stories, but that didn't necessarily stop them from being hesitant about what lay ahead, so a tremendous amount of trust had to be established. In addition, we were determined to capture the most authentic job hunting experiences possible, so when seeking permission to film with potential employers we often had to work around guarded appearances; how someone might react to a person with a condition such as autism or Tourette syndrome on camera is often different than off camera. Through a lot of encouragement to trust the process, we believe we succeeded in telling the true journeys both from our job seekers and the potential employers.
Who do you expect the show to appeal to most?
JE: The beauty of this show is that it taps into some of the most relatable human issues, so it really appeals to all ages and backgrounds. Whether it's feeling alone and marginalized, not knowing where to turn, underestimating our potential, feeling we have more to give than what we're given credit for or — most importantly — overcoming hardship, our job seekers represent us. And there's no doubt that one thing absolutely everyone can relate to is the rewarding feeling of succeeding against all odds.
Is there a particular moment or scene you're excited to share with audiences?
JE: We followed our job seekers from four to six months and captured so many highs and lows in their journey to find employment as well as the struggles their families face in this process. We wish we could have included much, much more. Some of the most powerful moments happen when our job seekers meet experts and are surprised to learn that their intelligence tops a lot of the population even though they've been told otherwise their entire life. And of course the best moments will be if the job seekers get a job offer — who doesn't love a success story?
How does this fit into the Optomen brand?
MS: Optomen, both in the U.S. and the UK, has always sought to tell thought-provoking stories so The Employables was a perfect fit for us and an extension of our diverse slate of programming.