SHEFFIELD — Academy Award- and multi BAFTA-winning filmmaker Asif Kapadia can lay claim to the elevation of archive-driven documentaries following the success of critically acclaimed films Amy and Senna.
Kapadia's latest film, the 120-minute Diego Maradona, explores the meteoric rise of the Argentinian football phenom as part of the Italian Serie A club SSC Napoli and charts Maradona's myriad struggles off the pitch.
Less than 24 hours after opening the 26th annual Sheffield Doc/Fest on Friday (June 7), Kapadia sat down for a keynote conversation with Mariayah Kaderbhai, BAFTA's head of programs, to talk about his latest archive film, as well as other aspects of his career as a documentarian.
Gaining access to a subject can be quite tricky, especially one on the level of a footballing legend like Maradona, now 58, who made his professional debut for Argentinos Juniors 10 days before his 16th birthday and became a god-like figure in Napoli at the age of 24.
Kapadia's past successes in the documentary field – particularly the 2010 innovative archive doc Senna, about Formula One icon Ayrton Senna – helped convince the celebrated Argentine footballer to place his trust in the filmmaker and sign on to make an archive project about his life at the height of his footballing career and the height of his controversy.
"The process when dealing with all of these famous people is you're trying to license their image rights, and so they want to know what you've done. 'Everyone wants to make a film about me, why should it be you?' Having had a bit of a track record helped," Kapadia (pictured below) told an audience packed into the Crucible Theatre.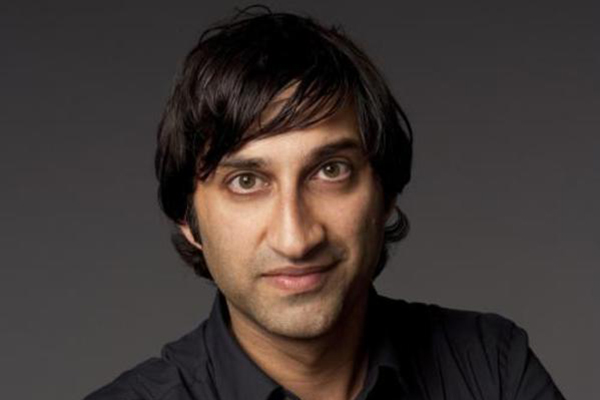 With Maradona on board, Kapadia began his unique process in which there is no treatment, no script, no outline and no paper document. The production team began by researching everything they possibly could about the Argentine, beginning with his childhood in Buenos Aires, to beginning his professional career with Boca Juniors, to his then record-setting transfer to Barcelona, and on to another record transfer to Napoli.
"A lot of the footage in Argentina, it's an old video format from the '80s and the TV companies didn't digitize anything, but chucked the tapes out," Kapadia explained. "There were people who would go past the TV stations, look in the bins, take the tapes and if there's a chance that there's a bit of Maradona on there it's probably worth a bit of money. A lot of the footage came from private collectors.
"It was a very difficult process, and I had to rely on a brilliant team because I wasn't able to speak directly to anyone. That was a massive challenge."
All told, the process of constructing Diego Maradona consisted of a journey of three years that began in the spring of 2016, right around the time that Amy wound down its award-winning run. What followed was approximately six months of research, and producers flying to Napoli and Buenos Aires in search of a cast of characters willing to speak. Their voices carry the film's narrative.
Then, in October 2016, a meeting is set to meet with Maradona in the United Arab Emirates where he was managing the second division Fujairah FC.
"We fly to Dubai, it's not cheap, and we get there his team says not in a good mood today, come back tomorrow. Five days we're there and we haven't gotten anywhere near him," recalled the London-based filmmaker.
Kapadia finally got in contact with a person on Maradona's team and asked if he could stop by the house and say hello. "I had five minutes, we shook hands and he said 'We're going to make a great film together.' That was a big chunk of our budget."
However, after conducting a handful of interviews with Maradona, it became evident that the footballing legend was perhaps not the best witness to his life. "We do a hell of a lot of forensic research in putting it all together, finding who was there and talking to everyone. If they're saying a certain thing, and the key character says something that's almost the opposite, you're in an interesting dilemma because do I correct you? It's your life but I'm not sure that's what happened."
After two years of editing by Chris King, the film would finally make its world premiere in May at the 2019 Cannes Film Festival before enjoying its UK premiere in Sheffield last Thursday (June 6). The film next screens on June 11 at 7 p.m. at Sheffield's Bertha DocHouse Showroom Cinema 4.