Police and other first responders will reveal the supernatural experiences they've encountered on the job in Paranormal Emergency, slated to air Aug. 5 at 10 p.m. ET/PT on Discovery-owned Travel Channel.
From Toronto-based prodco Cream Productions, each episode investigates cases involving ghostly hauntings, demonic possessions, alien encounters and other "bizarre" emergency calls through the lens of the first responders.
"We are excited about Paranormal Emergency because these are exactly the kinds of shows our fans love," said Matthew Butler, general manager of Travel Channel, in an emailed statement to Realscreen. "Telling these spooky stories, especially from an authoritative voice, really ups the credibility of the narrative and allows the viewers to suspend all disbelief."
Executive producers on the series include Kate Harrison Karman, president of Cream Productions, David Brady, Cream Productions CEO, and Matt Booi, senior production executive at the prodco.
Realscreen caught up with Karman (pictured, below) to chat about the show ahead of its premiere.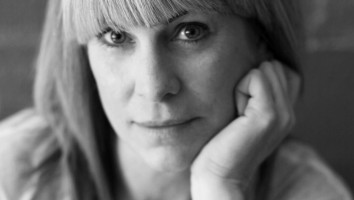 This interview has been edited for clarity and length.
How did Paranormal Emergency come to be?
Kate Harrison Karman: Paranormal is a space we have always worked in, but it was through working on our true crime shows that sparked the idea. We realized that looking at stories from the perspective of the individuals who answer the 911 calls was a fascinating angle. First responders are trained to look at the facts and find the answers, but how do they feel when the facts don't make sense? How do these trusted men and women reconcile the experiences they've had that can only be described as paranormal? That was the question we wanted to ask.
How does this fit into the Cream brand?
The high production value and attention to detail both in the recreations and the story itself are what make this a Cream show. We pride ourselves on truthful and sincere narratives – with months of research and painstaking attention to detail our team brings to life the experiences of our contributors. The show is also a true collaboration with our network partners who worked with us every step of the way to create this compelling and truly original show.
What sets this series apart from other paranormal shows on Travel, such as Paranormal 911?
What's great about real 911 calls are that these questions of paranormal experiences are based off actual, hard evidence, and it immerses the audience in a great story. Each story is based on the real material. We took our long history of unprecedented access, high end drama recreation experience combined with incredible stories crafted by our creative teams to produce a high end, edge of your seat ride for the audience.
How did teams work to capture and tell these stories accurately and effectively, given that it's largely reenactments?
The words of our first responder testimonies are the spine of our show. It is these men and women who lead us through the narrative. As first responders they are not only credible storytellers but in many cases they are skeptical ones… their job is to look for the truth, and when the experience is unexplainable it raises the bar. Their human reaction to an out-of-this-world experience is what drives the success of this show.
Did you run into any production challenges while shooting?
We did run into some normal production issues, of course, but a couple we had not anticipated. Often, 911 calls that don't end in convictions are purged from the system, and much of the backstory of those who called for help was challenging to collect.  Ultimately, we ended up focusing on three stories per episode and began each story when the first responders arrived on the scene, leading the stories to start with the emergency.
Watch an exclusive clip of Paranormal Emergency below: