Those who make documentaries and those who love to watch them were united this past weekend in their praise of one of the genre's masters, DA Pennebaker, who passed away Thursday evening (Aug. 1) at the age of 94.
According to journalist and friend of Pennebaker Roger Friedman, the acclaimed director of such classic vérité films as The War Room and Dont Look Back was working on his memoirs at the time of his passing from natural causes.
A contemporary of other such legendary documentarians as Albert Maysles, Richard Leacock and Robert Drew, Pennebaker, born Donn Alan Pennebaker in 1925 and known as "Penny" to friends and colleagues, turned to filmmaking after studying mechanical engineering at Yale. Inspired by experimental director Francis Thompson, Pennebaker married his love of music with his budding interest in film for his first short, Daybreak Express, which used a Duke Ellington track of the same name as its soundtrack.
In 1959, he joined Leacock, Maysles, Drew, and Terry Filgate at Drew Associates, where together they worked on the Time-Life documentary series Living Camera. There, they developed a fully portable 16mm synchronized camera and sound recording capability, allowing them to follow the action freely and unobtrusively, and put to great use in such classic Direct Cinema landmarks as 1960′s Primary.
Pennebaker's friendship with fellow doc pioneer Albert Maysles began in earnest when the two fledgling filmmakers went to Russia in the spring of 1959 to film the American Exhibition in Moscow. Upon Maysles' passing in 2015, Pennebaker reminisced to Realscreen about the occasion: "It was a fantastic adventure, and Al's eager curiosity and ability to watch tirelessly through a camera bonded us as filmmakers for the rest of our lives."
From there, in 1963, Pennebaker and Leacock split from Drew Associates to form Leacock-Pennebaker Inc. After a documentary from the team about jazz singer Dave Lambert garnered attention in Europe, Pennebaker was invited by Bob Dylan's manager Albert Grossman to bring his camera to follow Dylan's 1965 tour of England. The performances marked a significant transition in Dylan's career as he moved from acoustic folk music into a blues and rock-infused sound, and Pennebaker's film, Dont Look Back (with its intentional missing apostrophe in the title), captured all the ensuing chaos swirling around Dylan and in the process, set a new standard for the music documentary. Pennebaker would also be on hand for Dylan's 1966 tour, but the resulting footage, some of which has made the rounds under the name Eat the Document, has not been officially released.
With such subsequent music docs as Monterey Pop (1968), which captured historic performances from Janis Joplin, Jimi Hendrix and The Who at the Monterey Pop Festival, and Ziggy Stardust and the Spiders from Mars (1973), which documented David Bowie's final performance as his iconic alter-ego, Pennebaker continued to blaze new trails as a fly on the wall filmmaker. In 1976, he first met fellow documentarian Chris Hegedus, and they first collaborated on Town Bloody Hall, which captured the action at a New York City debate featuring Norman Mailer and Germaine Greer among others. Hegedus and Pennebaker married in 1982, having by that point worked on myriad projects together. Their creative partnership continued up to Pennebaker's passing.
Their 1993 film, The War Room, followed the behind-the-scenes activity surrounding Bill Clinton's 1992 presidential campaign and like Primary more than 30 years prior, was hailed as a landmark political documentary. The project also served as the first feature produced by filmmaker R.J. Cutler (The September Issue).
Establishing Pennebaker Hegedus Films, recent projects from the duo ran the gamut between further music documentaries such as Depeche Mode 101 and Down from the Mountain, featuring the bluegrass musicians behind the soundtrack to the Coen Brothers' O Brother Where Art Thou?, to 2009′s Kings of Pastry and 2016′s Unlocking the Cage for HBO.
In 2012, Pennebaker was the first documentary filmmaker to receive an honorary Oscar for lifetime achievement.
When asked to share his thoughts on DA Pennebaker's impact on the doc genre and filmmaking itself, Simon Kilmurry, executive director of the International Documentary Association, told Realscreen: "It's impossible to overstate the influence that Penny had. His legacy, whether conscious or not, can be seen throughout cinema, not just in documentary film. His unobtrusive observing, his capture of small, seemingly insignificant details, gestures and asides has shaped how we view the world.
"Any one of us who entered this field would list a few key films that sparked something in us to say we wanted to get involved in documentary film. On that list, all of us would have at least one film by Pennebaker. For me it's Monterey Pop and The War Room – both films immersing me in unexpected places. It was a highlight of my years as EP at 'POV' to bring Kings of Pastry to broadcast — a film about art and passion and dedication.
Kilmurry added: "But the thing I will remember, beyond the work that lives on, are the countless conversations that I observed or heard about over the years with young filmmakers, whom he always treated as peers, just as curious about and engaged with their work as they were in awe of his. His generosity was stunning and genuine. If we can credit anyone for the rich documentary culture that exists today throughout the world, it would be DA Pennebaker."
Gordon Quinn, documentarian and artistic director/founding member of Chicago's Kartemquin Films, told Realscreen: "Penny was part of that great generation of documentary filmmakers that inspired us. Kartemquin's first camera was modeled after a design that he was instrumental in creating. He showed us that if the equipment stood in the way of telling the story you felt needed telling, then you had to build your own.
"He made many films that played an important role in our understanding of culture and politics."
Filmmaker Amy Berg, who first met Pennebaker while working on her Janis Joplin doc, Janis: Little Girl Blue, shared her thoughts on her friendship with the iconic director to Realscreen: "Penny was not only the master of cinema verite — he invented fly-on-the-wall filmmaking, a skill coveted by many a documentarian. Ironically, he said he didn't want to teach anyone, he just wanted to learn. He sure taught a lot of people how to listen and learn.
"Penny was full of life, love and art; it's no wonder he captured some of our greatest artists in their most triumphant and vulnerable moments. You can always tell if you're watching a Penny film — the perfect shot that allows the audience to feel privileged to be in the room without ever exploiting the subject. You can always feel his trusty hands at work.
"I met Penny when we collaborated on my Janis film. The film would have been nothing without his incredible footage and tales of Janis! He cared for her enough to know he couldn't make a film back then as her path was self-destructive and it was too much for him at the time. Regardless, he managed to capture all sides of Ms. Joplin in his few sessions: the giddy girl in love, the leader of her bands recording session and her vocal punch. You can see in this footage alone that Penny, while witnessing history, remains invisible. When he talked about her and the stories from the 60s, his eyes would twinkle and he would transform back to the day he was reliving in his mind."
She continues: "This youthful side of Penny is how we will all remember him. And his love story with his partner and wife, the incredible Chris Hegedus. He still spoke of his love for her like a teenager.
"The other thing that stands out was how Penny always showed a kindness for and relation to animals that is unmistakable. He might have been blessed with a higher power; he seemed to know something we are all striving to figure out."
DA Pennebaker is survived by his wife and creative partner Chris Hegedus, and eight children: son, Kit, and daughter, Jane, from his marriage to Hegedus; daughters, Stacy and Linley, and son, Frazer, from his first marriage, to Sylvia Bell; and son, John Paul (Jojo), and daughters, Chelsea and Zoe, from his second marriage, to Kate Taylor.
"THE YOUNGEST PERSON IN THE ROOM:" THOM POWERS ON PENNEBAKER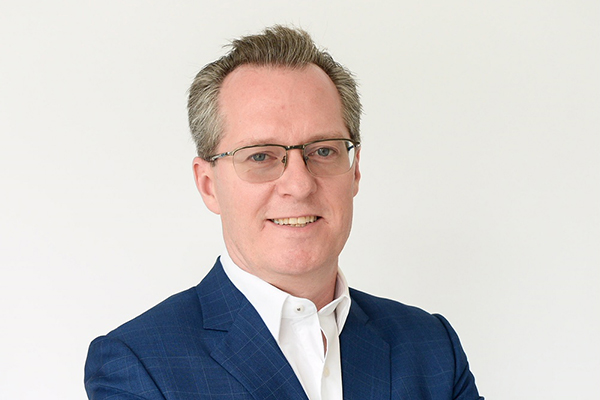 Thom Powers is the longtime documentary programmer for the Toronto International Film Festival, and artistic director for the DOCNYC festival. When contacted by Realscreen for his thoughts and memories of DA Pennebaker, he shared the following via email, edited for length and clarity:
"When D.A. Pennebaker was capturing the rising 1960s rock and roll youth movement in Dont Look Back and Monterey Pop, he was already in his late 30s. For the 50th anniversary of Monterey Pop, I asked him if, back then, he felt conscious of being older. He replied, 'I always felt like the youngest person in the room.' And that was the impression I always had of him, even in his 90s.
"The last time we were together was in February for a screening of Original Cast Album: Company (1970) about the marathon recording of Stephen Sondheim's musical. The film was playing on a double bill with its parody version from the team at Documentary Now! For age 93, Pennebaker still had a sharp mind and memory. He teared up watching Elaine Stritch who gives the film its memorable climax as she struggles to get a perfect take of 'The Ladies Who Lunch.' If his camera hadn't been there, the moment would be lost, but now it defines forever how we think of Stritch — her talent, grit, humor, stubbornness.
"Pennebaker captured indelible moments for so many people — Jane Fonda in Jane; Robert Kennedy in Crisis; Bob Dylan in Dont Look Back; David Bowie in Ziggy Stardust and the Spiders from Mars; Germaine Greer and Norman Mailer in Town Bloody Hall; James Carville and George Stephanopoulos in The War Room. At Monterey Pop, Janis Joplin's manager forbade Pennebaker to film during her first set. But she realized that was a mistake and insisted on going back on stage for the cameras. Now that performance stands as one of her most famous.
"As we mourn the loss of documentary pioneers like Pennebaker and his colleagues Richard Leacock, Robert Drew, Albert Maysles or his contemporaries like William Greaves and Agnès Varda, we should seriously reflect on what we do to preserve their work. For the last several years, Pennebaker and Hegedus have been seeking an institutional archive that could take their whole collection, including priceless outtakes, to ensure that work is lasting and accessible for future generations. They understandably have a high standard for how the collection will be treated. So far, no institution has been able to meet those expectations. That points to a dire lack of resources among archives that requires more attention from anyone who cares about the preservation of this work.
"Pennebaker impressed so many people not only for his work, but for how he conducted himself as a person. He was an only child who became the father of eight children from three marriages. Over the past 15 years when I've had occasions to host his films at the IFC Center, I've witnessed the warm interactions between family members. His oldest son Frazer has run the Pennebaker Hegedus Films for many years. My blessing to any documentary filmmaker becoming a parent is may your offspring be as dedicated to your work as Frazer has been to his father. Being an itinerant filmmaker and family man aren't always compatible. But Pennebaker maintained an enviable measure of stability and adaptability to change.
"By the late 1970s, he had partnered with Chris Hegedus whose feminism was exemplified by her taking on the edit of Town Bloody Hall. Their partnership in life and work lasted over 40 years and continuously had a feeling of equality, despite Pennebaker having established his own career first. Three years ago, I interviewed them for my podcast Pure Nonfiction and Pennebaker gave this explanation for their bond: 'If filmmaking is your passion, if that's all you can imagine yourself doing, what you want is a partner with whom you totally share the adventure. And that's what we've done with each other — share that adventure.'"