The latest feature film from documentary filmmaker Yung Chang offers a portrait of famous, sometimes divisive Middle East correspondent Robert Fisk.
Fisk (pictured), who has spent more than 40 years reporting from violent conflicts around the world, stands at the center of This Is Not a Movie, but Chang chose to use the experience to provide a broader perspective on journalism generally.
Chang began looking into journalism after Donald Trump won the 2016 American election, a result that stunned many, including Chang, who had taken for granted that Hilary Clinton would be the next president of the United States of America.
"We didn't get something right there. Somehow, the reporting wasn't coming through in mainstream media," Chang tells Realscreen.
This Is Not a Movie is a co-production between TINAM, inc., Sutor Kolonko and the National Film Board of Canada (NFB). It is produced by Anita Lee for the NFB, Allyson Luchak and Nelofer Pazira for TINAM and Ingmar Trost for Sutor Kolonko.
Blue Ice Docs is handling Canadian distribution, while the NFB manages international sales.
Chang's past documentary films include Up the Yangtze (2007), China Heavyweight (2012), The Fruit Hunters  (2013) and Gatekeeper (2016).
He and Fisk will be present at TIFF for This Is Not a Movie's premiere.
Realscreen caught up with Chang (pictured, below) ahead of TIFF to discuss the new film.
This interview has been edited for length and clarity.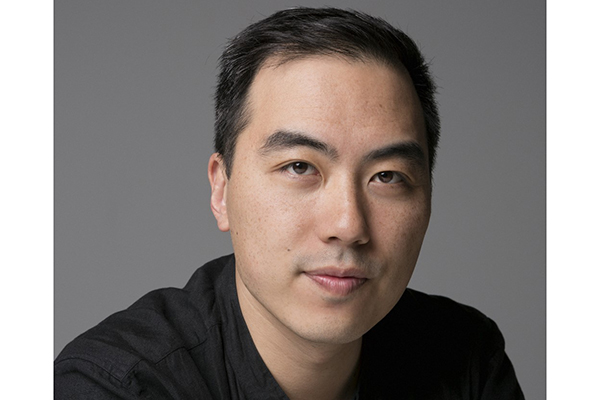 What made you choose to tackle journalism as a subject?
Yung Chang: It all began around 2016. I was working on another film. Trump wins the election, I'm having a baby, the world feels like it's going to hell, and then I get contacted serendipitously by Anita Lee at the Film Board, and Nelofer Pazira, the co-producer, with this project about Robert Fisk, and so I sort of jumped on it and said "I'm not sure, it's not my world, I don't come from the Middle East, but something is feeling right about it," so I went on a research trip.
You're clearly someone who is interested in human characters. What appealed to you about Robert Fisk? Or is he a tour guide through journalism more broadly?
I wanted him to be a vessel. Any Google search of Robert Fisk will bring up a whole bunch of stuff about him, and there's even terminology, things they call "Fisking."
Having met him, immediately my impression was he's actually kind of lighthearted as a character. He must be to get through so much of the hardness of the things he's reported on — from witnessing massacres, to attempted kidnappings, and all sorts of crazy stuff in his life. The challenge would be how to not make him come across as hammy and humorous, because that temperament probably wouldn't play well in the movie.
He says in the movie, you've got to be on the ground and witness things. Be the eyewitness. Don't report from a desk or rely on secondary sources. You are the source. I think his integrity as a journalist is so strong, unbreakable. I took the approach to not fill this movie with other voices about Robert Fisk. This isn't about celebrating or making a hagiographic film. I tried to strike a balance between the biography and investigation into that greater idea of what is journalism today.
Can you tell me about some of the production challenges that you encountered?
On the initial research trip, we had a big camera, and the minute we had the big camera on, there was this feeling like Robert was the host, because he had some familiarity with news reporting like this. So it was suddenly like, we have to get a little more handheld, and we have to get closer to him. We have to use smaller cameras and be a little more on our toes. We cannot use the "observational approach," like I would have in my other films, like China Heavyweight, for example.
I think one of the biggest challenges was trying to shed some of the techniques I've gathered over the years and trying to be more loose and in the moment.
You've worked with the NFB in the past. Can you tell me about that working relationship?
I used to work with producers from the Montreal headquarters, and mostly in co-production with the company EyeSteelFilm, who produced my other films — the Film Board collaborations were Up the Yangtze and The Fruit Hunters. The Film Board has always been a crucial institution in documentary filmmaking. One of the pillars of the country, in Canada, I think, is that we have the National Film Board of Canada. My experiences working with them have always been collaborative and supportive. I wouldn't have gotten into filmmaking if it wasn't for the co-producer of Up the Yangtze, Germaine Wong.
Are you looking for distribution at TIFF?
We have Blue Ice, which came in early as our Canadian distributor. International sales are held by the National Film Board, but obviously we're looking for other opportunities — in the U.S., certainly in the UK. Fisk has a following moreso in Europe, so we're looking for channels there.
Watch an exclusive clip of This Is Not a Movie below: