The first round of senior executives have been tapped to lead the previously announced joint media venture between Discovery and former Fixer Upper stars Chip and Joanna Gaines' home and lifestyle brand Magnolia.
Industry veteran Donna MacLetchie (pictured, left) has been named general manager of programming at the yet-to-be named company. The executive joins Discovery from Jane Street Entertainment, the full-service prodco she co-founded in 2011.
MacLetchie will manage teams in Knoxville, New York and Texas, bringing nearly two decades of experience in creating and producing lifestyle and competition formats including: Food Network Star, Queer Eye, Rachael vs. Guy: Celebrity Cook-Off and Buddy vs. Duff, to name a few.
Discovery's Julie Morris (right) will take on the position of senior vice president of brand strategy and operations. In this role, Morris will lead brand research and strategy for the network, managing cross-functional teams in Knoxville and New York.
Morris has been with the multinational factual network since 2003, most recently serving as VP for brand research and strategy for HGTV, Food Network and Travel Channel.
The company president, Allison Page, has also tapped John Marsicano (below) to lead publicity and communications strategy. As head of PR for the new network, he will manage teams in New York and Texas.
Marsicano joins Discovery from Magnolia, where he led publicity efforts for the couple and their home and lifestyle brand. In his new role, Marsicano will continue to represent the Gaineses directly.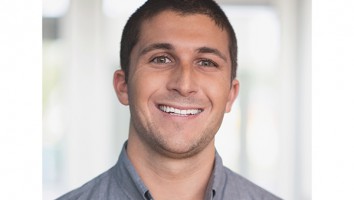 The multi-platform media company, announced in November 2018, will comprise of a linear television network and TV everywhere app, to be unveiled in late 2020. Additional appointees, programming details and an official network name are expected to be released in the coming months.