Former Netflix exec Rob Smith has been named general manager of BBC Studios' Los Angeles production business.
He will report into his predecessor, Matthew Forde, who recently relocated to London to assume the role of managing director of international production and formats.
In this role, Smith (pictured left) is tasked with overseeing all creative and business aspects for the division, in addition to leading the team in developing new BBC Studios production activities.
He will also collaborate with the UK production team and BBC Studios' invested UK independent producers on a format strategy — utilizing existing and new programs — for the U.S. market.
"Rob's extensive experience in overseeing production and commercial exploitation across multiple formats perfectly aligns with our ambitions, and I know the Los Angeles team and business will thrive under his leadership," Forde said in a statement.
Smith was most recently a senior executive at Netflix, overseeing the streamer's push into international local language unscripted television. As 15-year veteran of Endemol Shine, he previously served as head of unscripted television, developing Extreme Makeover: Home Edition, Deal or No Deal? and Wipeout, among others.
Meanwhile, BBC Studios in LA has promoted Valerie Bruce (right) to executive vice president, commercial director, and Debby Reid Vigna (pictured below) to executive vice president of production.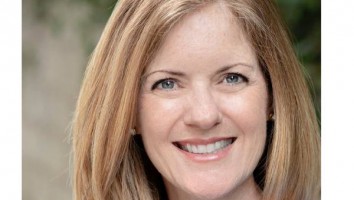 Bruce has been with the company for eight years and is most recently credited with executing and managing first-look deals with partners Lionsgate and Fandom Fiction. In her new role, Bruce will oversee business and commercial affairs and drive all business initiatives affiliated with global brands Dancing With the Stars and Top Gear.
Vigna, who has been with BBC Studios for a near decade, will manage all Los Angeles-based productions and execution of the development strategy for the company's UK formats and original IP.