In their heyday, scripted event television series such as 1977′s Roots for American broadcast network ABC brought forth enormous viewing numbers. But by 2009, the format had fallen so out of favor with television viewing audiences that the Academy of Television Arts & Sciences had only two programs to choose from for its outstanding miniseries category that year.
Over the last decade, however, limited series — particularly non-fiction projects — have risen anew from the ashes to land increasingly at the heart of the cultural zeitgeist and cable network schedules.
Influenced perhaps in large part by the commissioning model from digital streaming services, linear television has gambled more on limited, long-form projects. ESPN's OJ: Made in America, HBO's The Fourth Estate and The Case Against Adnan Syed, and Showtime's Wu-Tang Clan: Of Mics and Men, for instance, are among the myriad non-fiction miniseries in recent years that have managed to generate high ratings and awards hardware. And now cable nets of varying shapes and sizes are trying their hands at the format.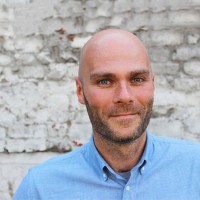 "It's no secret what's happening to cable's overall numbers," says Matt Robins, creative director at UK-headquartered October Films (the team behind the six-part premium Amazon Prime series This Is Football, pictured above and CNN's The First Ladies). "But cable's just learning how to use [the limited series] as a weapon to grab attention, to build these standout conversation moments that drive social engagement and marketing buzz.
"It's a really useful way to operate the brand and be relevant."
But how has cable's embrace of the limited series, in response to the subscription video on demand (SVOD) approach to programming, impacted producers' bottom lines and their development processes?
American broadcasters and their digital streaming counterparts are — and have previously been — willing to pay substantial sums for non-scripted premium limited series. And while appetites from linear cable networks have been ballooning, limited series projects such as Netflix's Making a Murderer and Wild Wild Country require a substantial amount of unfunded development prior to being greenlit, thereby making it more difficult for smaller producers to break ground and compete.
The development phase generally tends to take longer when creating a limited series. The research and development for a deck is far more detailed and specific in an attempt to provide buyers with a strong sense of the final product, whereas the majority of returnable ideas are figured out in production, notes Rushie Perera, VP of development at London- and Los Angeles based multi-platform prodco Lightbox (Netflix's Diagnosis and Murder Mountain).
In order for a project to have its best shot at success, producers are increasingly asked to spend more time diligently researching their subject and to offer a deeper dive through extraordinary access, never-before-seen archive or unique points of view.
Here, the old saying rings true — time is money.
"With such competition over viewers, a limited series needs to stand out, feel audacious, extraordinary and/or have A-list talent to attract an audience — there is no time to win the audience over," explains Joely Fether, CEO of Raw TV, a UK-headquartered prodco with a roster that ranges from returnable series (Discovery's Gold Rush) to feature docs (CNN Films' Three Identical Strangers).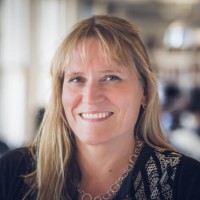 "Whether drama or factual, a limited series has to grab the audience and keep them from the get-go. Limited scripted series are expensive punts, which is probably why we are seeing more non-scripted limited series."
"It's more expensive to develop limited series," says Stephen Land, CEO of Jupiter Entertainment, the prodco behind Snapped and Atlanta Child Murders. "But producing limited series can and should be profitable.
"You either have to have a number of limited projects that you are sequencing to cover your cash flow or, as with the case of Jupiter, you compliment that limited slate with some long-running series," he adds. "Otherwise the numbers won't work."
"We're not commissioning them as vanity properties, they have to work extremely well for us."
Despite the challenge to the business model, the limited series has also allowed more established production houses the prospect of taking those potentially lucrative pitches out to more buyers, which in turn creates further financial opportunities, explains Lightbox's Perera.
"It doesn't really impact the development of the creative because we're going to develop the shows in the best way we see fit and hope that we find a buyer who wants to make the same show we do," she says. "We do find that in most cases cable buyers are looking for projects that are more domestic facing whereas streamers appreciate projects that have a global appeal as well as domestic ideas."
Networks are increasingly finding value in commissioning limited series that drive relevance and watchability for viewers while complementing ongoing mega franchises.
"Growing up at various other brands, when we were healthiest that was always the model," says Gena McCarthy, head of unscripted programming and development, Lifetime & FYI. "When you're firing on all of those cylinders… that's when you usually, in my experience, see the most explosive and consistent growth.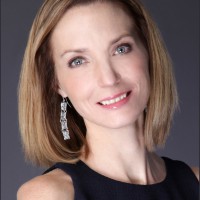 "It's all driven by the right topics that feel like they are truly special and merit a miniseries treatment. If you can get to that point, it makes your brand more vital and more successful."
A+E Networks-owned, female-focused net Lifetime, for instance, has found success with its Surviving R. Kelly, which presented more than two decades worth of sexual misconduct allegations against the disgraced R&B crooner.
The January 2019 premiere delivered 1.9 million total viewers, marking Lifetime's best performance in more than two years in all key demos and Lifetime's best unscripted performance in more than three years in all key demos, based on Nielsen Media Research reports.
"In the limited series swings that we have, there's incredible pressure that every series really delivers a significant performance number," says McCarthy. "We're not commissioning them as vanity properties, they have to work extremely well for us."
Since then, the network has turned the 'Surviving' concept into something of a franchise with the greenlight of Kreative Inc.'s four-hour investigative doc Surviving R. Kelly: The Aftermath, offering even deeper insight into the case surrounding Kelly, who is currently facing federal and state charges for sex crimes and racketeering; and Surviving Jeffrey Epstein, a docuseries on the late, notorious billionaire financier and convicted sex offender Jeffrey Epstein from Robert Friedman's Bungalow Media + Entertainment.
Lifetime has additionally ordered two new documentaries about the rise and fall of the NXIVM cult and the college admissions scandal as part of their 'Beyond the Headlines' strand.
The right limited series or miniseries can allow networks such as Lifetime to experiment in new genres, reinvent classic genres with a contemporary approach or pressure test the viability of doing bigger franchises with a limited launch.
But for production outfits the limited series can be seen as an opportunity to develop more, create more, and work with more talent.
"It's very helpful to have these limited runs because it always broadens the conversation and gives you a shot at something new, vibrant and different, and that's why we all get out of bed in the morning," concludes October's Robins.
This story first appeared in the September/October 2019 issue of Realscreen Magazine, which is out now. Not a subscriber? Click here for more information.