Not only is the year drawing to a close, but we are also, in these final weeks of 2019, waving goodbye to an entire decade. We reached out to myriad members of the non-fiction screen content community — from festival programmers and commissioners to producers and directors — and gave them the not-so-simple task of picking their favorite documentary and factual projects of the past 10 years. Our first correspondent: Simon Chinn, co-founder of Lightbox, producers of such acclaimed fare as Whitney, LA 92 and Murder Mountain.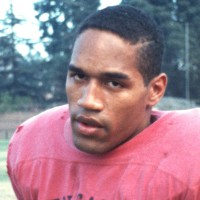 OJ: Made in America
This groundbreaking deep dive brilliantly reframes a story we all thought we knew and makes it urgent all over again. This may be the film of the decade for me.
Minding the Gap
Fresh, intimate, full of heart and soul. I was on the Sundance jury the year it premiered and there was just nothing else like Bing Liu's deeply personal film.
Senna
Asif Kapadia's path-breaking doc drew us into a precinct and a world through archive like nothing else had at that point and brought a sporting icon back to life in the most visceral way.
Faces Places
The charm and innovative brilliance of Agnes Varda is on full display in this impossible-not-to-like tour de force.
The Act of Killing
Simply put, the most formally groundbreaking doc of its decade, maybe any decade. Divisive, but indelible.
Exit through the Gift Shop
Witty, mischievous, meta… a unique and highly entertaining document about the selling of art.
Armadillo
One of the greatest war movies of any genre.
Collective
Everyone will be talking about Alexander Nanau's extraordinary film next year. Truly a real-life thriller in which every scene fizzes with urgency and energy.
Seven Up / The Up Series
The most ambitious documentary ever undertaken. It remains as potent now as it was when it began.
The Jinx
Andrew Jarecki's six-parter meticulously takes us on a journey from past to present, in which the director himself gets embroiled in the story, and in doing so changes the game for crime documentaries.