Not only has the year come to a close, but we are also waving goodbye to an entire decade. Realscreen reached out to myriad members of the non-fiction screen content community — from festival programmers and commissioners to producers and directors — and gave them the not-so-simple task of picking their favorite documentary and factual projects of the past 10 years. Our latest correspondents: Oli Harbottle (left), Dogwoof's head of distribution and acquisitions, and Sheffield Doc/Fest festival director Cintia Gil (right), who spotlight their favorite docs of the past decade.
OLI HARBOTTLE, DOGWOOF
Senna (2010)
The decade started with a bang with Asif Kapadia's thrilling biopic which unleashed the potential of purely archival documentaries for the big screen, a defining trend in the 2010s.
Bombay Beach (2011)
Alma Har'el's lyrical and joyful look at a community in the Californian desert proved a leading light in the advent of the hybrid documentary, which saw filmmakers increasingly look to push the boundaries of the documentary form.
Leviathan (2012)
The work of the Harvard Sensory Ethnography Lab grabbed people's attention with this immersive and visceral cinematic offering from Lucien Castaing-Taylor and Véréna Paravel. Like a glimpse into hell, but in a good way.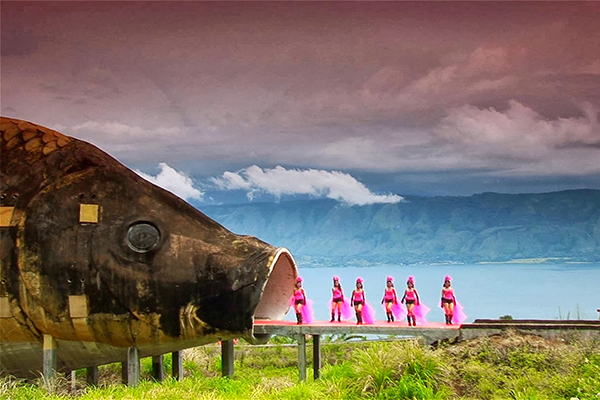 The Act Of Killing (2012)
Joshua Oppenheimer tore up the rulebook with this astonishing exposé of the hideous realities of Indonesian genocide. It is unlikely that re-enactment will ever be used with more shattering effect.
20,000 Days On Earth (2014)
In a decade of countless music documentary biopics, Iain Forsyth and Jane Pollard took a highly original approach to deliver a day in the company of Nick Cave and friends, at once both highly stylized yet also incredibly intimate.
The Jinx (2015)
As the arrival of the streaming platforms saw true-crime series become a cultural phenomenon, Andrew Jarecki's look at Robert Durst stood out above the rest, not least because of its jaw-dropping finale.
The Work (2017)
Rarely has masculine identity looked so vulnerable as in this extraordinarily moving documentary set inside Folsom Prison from Jairus McLeary and Gethin Aldous.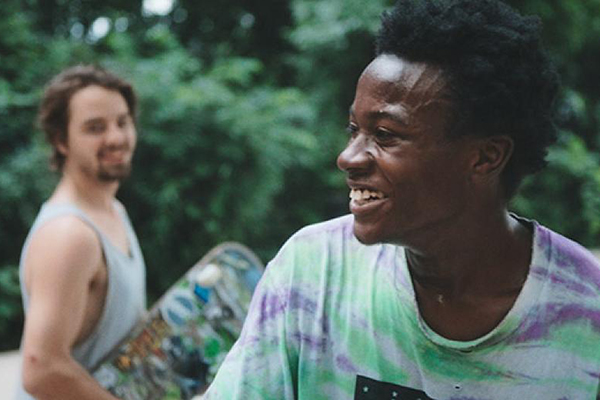 Minding The Gap (2018)
Bing Liu delivered one of the decade's most impressive debuts with this raw and unflinching coming-of-age story, bravely putting himself front and center alongside his two skateboarding friends.
Amazing Grace (2018)
After a long and complicated journey from its original production in 1972, Alan Elliot's efforts to bring Sidney Pollack's concert film to the big screen did not disappoint with this spine-tingling, transcendent experience watching the hypnotic Aretha Franklin perform.
For Sama (2019)
The decade ended with this powerful, harrowing and deeply human look at life under siege in Aleppo, Syria from Waad Al-Kateab and Edward Watts. Utterly devastating.
CÍNTIA GIL, SHEFFIELD DOC/FEST
No Home Movie, Chantal Akerman, Belgium / France, 2015
The last film of Chantal Akerman, the wisest woman – where her careful rigor is disrupted by her intuitions about loss and her determination on building a form for those.
Visita, ou Memórias e Confissões / Memories and Confessions, Manoel de Oliveira, Portugal, 1982-2015
A haunted film that brings together intimate spaces, love, reflections on cinema and a deep sense of the disquiet of time – and its persistence as a body of memories.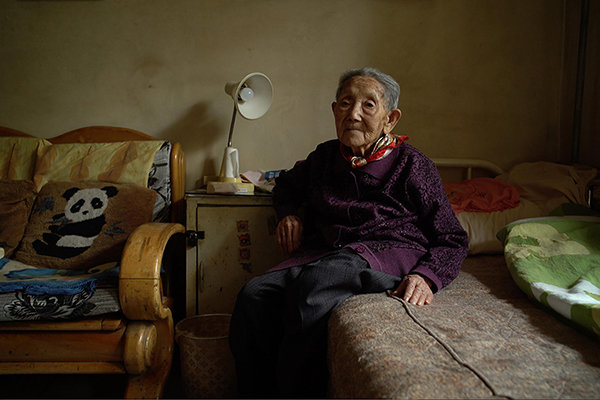 Les Ames Mortes / Dead Souls, Wang Bing, Switzerland / France, 2018
This film is an essential piece on Chinese memory, collective ghosts from our past, the urgency of documentation and the poetic encounters along that way.
San Zimei / Three Sisters, Wang Bing, France / Hong Kong, 2012
Filming poverty and resilience as a political meditation.
E Agora? Lembra-me / What Now? Remind me, Joaquim Pinto, Portugal, 2013
Each sequence is constructed as a crescendo, in a conversation between life, love and fragility.
L'Heroïque Lande, La Frontière Brûle / The Wild Frontier, Nicolas Klotz and Elisabeth Perceval, France, 2017
A portrait of a revolution yet to happen: humans in transit arriving every day and becoming evidence of Europe as an exclusivist, potentially lethal space for those who question our territorial, economical and political security.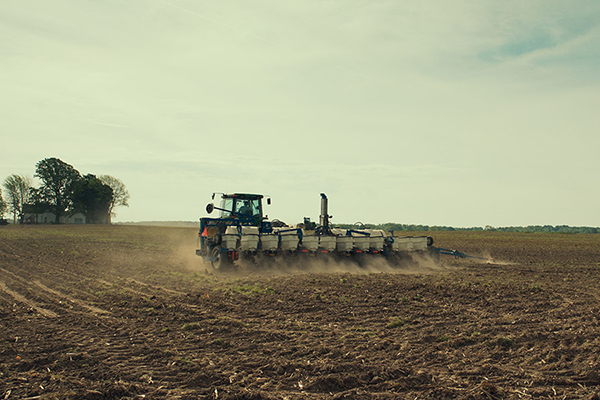 Monrovia, Indiana, Frederick Wiseman, USA, 2018
An extraordinary piece on our present times. A portrait of a community that reveals how values and tensions are materialized in the everyday life of a place and its people.
1974 (The Reconstruction of a Struggle), Rania Rafei and Raed Rafei, Lebanon, 2012
A brilliantly built film on the relation between historical time and revolutionary disruption, political activism and complexity of life, taking the treatment of a living space as a study on human contradictions, expectations and power for change.
Rudzienko, Sharon Lockhart, USA / Poland, 2017
Lockhart's work on empathy and time finds a major moment on this film: adolescents are human beings on the verge of a crisis but also carrying all the possible worlds with them. Landscape becomes something else when articulated with this potential.
Balikbayan #1, Kidlat Tahimik, Philippines, 2015
Form imitates content – the invention of a critique of history from the point of view of a colonized landscape and people must be the reinvention of cinema. Tahimik takes the idea of circumnavigation to its last consequences and builds one of the most powerful filmic arguments against neocolonialism. And with humor.