The nearly 140-year-old Los Angeles Times — largely renewed from its purchase by biotech billionaire Patrick Soon-Shiong nearly two years ago — is fortifying its video strategy with digital, digestible docuseries.
Its first, Off Menu, premiered in 2019. Written and hosted by LA Times food columnist Lucas Kwan Peterson, the web series delves into regional and underappreciated cuisines in Los Angeles. From chicken sausage in the city's south to sushi in Hollywood, Off Menu's episodes have pulled in anywhere from 11,000 to more than 100,000 views on YouTube in the last year.
On Jan. 28, the Times will premiere its latest, The Bucket List (pictured), written and hosted by senior food writer Jenn Harris. The first 10-episode season sees Harris seek out the city's best fried chicken, and tell the stories behind the people who make it.
Food editor Peter Meehan (pictured below, left), who has produced and starred in unscripted series such as The Mind Of A Chef on PBS and Ugly Delicious on Netflix, is leading the charge on the Times' first foray into web series with food-focused fare.
"The genesis of [The Bucket List] was knowing Lucas was doing something a little more serious, a little bit more one tempo," Meehan tells Realscreen. "Jenn's show will be funnier, faster — informative about all the different factors that go into making fried chicken, all the different fried chicken traditions from around the world. But it's about turning up the tempo so we're not just making one kind of show."
For Meehan, the goal is "invigorating" the Times' news product with smart, contemporary content, as opposed to simply churning out video.
"Though, like everyone in Los Angeles, we're down to sell a show to Netflix," he says. "They're parallel tracks, but I think for a lot of us it's figuring out and coming up with an online video identity that makes sense, amplifies the message of the section or the news, and that's created in a way that's audience-oriented as much as it is story-focused."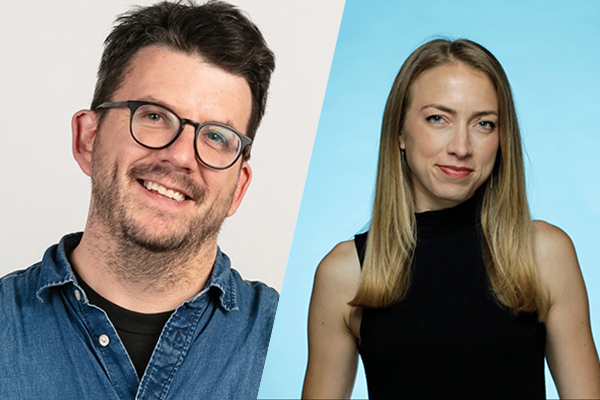 Of course, in the wake of acclaimed initiatives from the New York Times and The Guardian, the LA Times isn't the only print publication to turn its lens to online video in recent years. Bon Appétit magazine — with its web series such as Gourmet Makes and It's Alive garnering millions of views on YouTube — launched an ad-supported, 24/7 linear network on Samsung smart TVs in November 2019.  A month earlier, in October, the New Yorker launched its video doc series, The New Yorker Documentary, on its website and YouTube channel. This influx of web-based docuseries could open up opportunities for producers looking to get on board.
"My experience making television tells me that there's certain things that we have in-house resources for — we have great producers, great shooters in the building — but there are series that we have aspirations for that we would partner with a production company on," Meehan says.
Though in its infancy, the paper's video team (and its LA Times Studio banner, led by president and COO Chris Argentieri and deputy editor John McCutchen) are firing on all cylinders with ambitious goals and plans to bolster staff.
"On the food side, we'll definitely be adding people because we have this gleaming test kitchen that's being built this year that's supposed to be ready by the end of the summer, beginning of the fall. So I think that will expand our capabilities to create cooking and studio videos far beyond anything we have right now. I think it will lead to more shooters, more editors and more cooking in-studio and in-kitchen content," Meehan says.
In 2019, former Al Jazeera senior producer Maggie Beidelman (pictured above, right) joined the Times as senior video director. With a remit to grow the LA Times YouTube channel, Beidelman — who helped launch Al Jazeera Media Network's digital channel, AJ+, and produced the channel's web docuseries Untold America — plans to launch three to four Off Menu-style series this year.
"Instead of doing more of these one-off videos that the LA Times has tended to do to support the website, we'll be focusing more on YouTube and doing branded, repeatable and consistently published episodic series," she says.
Outside of food, Biedelman says the Times' web series will cover LA-area issues that resonate nationally, such as politics, the environment, immigration and homelessness.
"We're covering national stories, we're sending videographers around the U.S. But I would say that being in California gives us the advantage of covering communities that are represented throughout the U.S. that are right here in our backyard," she says.
Meehan adds: "California is, like, the size of Italy. So it's not like it's a small footprint. And every story happens somewhere… If we can find talent or formats or themes that create videos that people want to tune into, it won't matter if we sent videographers to Arkansas to do a story because they know they can come to LA Times for videos they want to watch."
Watch the trailer for The Bucket List: