There's a Mahatma Gandhi quote that perfectly captures the "how" behind the rise of one of cable's most trusted brands: "A small body of determined spirits fired by an unquenchable faith in their mission can alter the course of history."
History (at least in cable terms) began on January 1, 1995 — an upstart 'caster that now reaches more than 380 million homes worldwide. First launched as the History Channel, the venture was built on two simple premises: that history is made every day, and that a dedication to great stories, well told, would resonate with viewers.
Not that it was easy…
Cable began as an untested medium. "There were a lot of questions about the factual space," recalls president of programming at A+E Networks Rob Sharenow, who began his career with A+E by writing shows for History Channel. "Will anyone watch this? Would there ever be a hit unscripted show or a huge documentary success? It's almost amusing to look back now, but it was a very different gambit 20 years ago when the genres and audiences weren't yet built."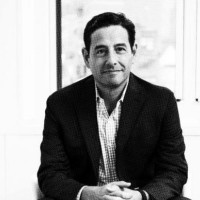 To create them, says Sharenow, it came down to trust. "I've seen a lot of networks trying to speak to a particular moment," he observes. "Or speak to a different demo they think they need, as opposed to just loving the audience they have and trying to grow from there." So, for Sharenow, it's always been less about SVOD, AVOD, linear, or any other technology or fads. What defines success has remained the same: quality of execution and serving viewers.
To that end, even as it reaches the quarter century mark, the brand is making an aggressive push into landmark core documentary and history. "If you look at our slate over the next year or two, there really is a re-emphasis on going back to our roots and the core of what has made this such an important channel over the past 25 years," says History EVP and GM, Eli Lehrer.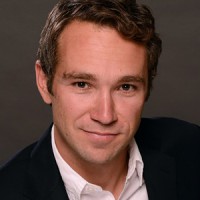 "I think the channel has always had a relatively stable ratio of ongoing scripted series which, from a programming standpoint, provide a foundation, and then layered on top of that have been these big premium event docs — monumental doc series that have helped define the brand and differentiated us from others in the marketplace," he adds. "Over the last 10 years, that ratio has been pretty stable. I think one of the things we're looking to do now is to figure out if there's a strand of programming that splits the difference — big historical stories that are done as ongoing series."
Lehrer and Sharenow point to two upcoming series as prime examples of what they're describing. Washington is a landmark six-parter created in partnership with Pulitzer Prize-winning presidential historian Doris Kearns Goodwin, and produced by Railsplitter Pictures, Kearns Goodwin and Beth Laski, who serve as EPs through their Pastimes Productions. Grant, meanwhile, is based on Pulitzer Prizewinner Ron Chernow's New York Times bestselling bio. Also a six-parter, it's produced by Appian Way Productions and RadicalMedia in association with Lionsgate. Chernow will executive produce with the help of some guy named Leonardo DiCaprio.
"George Washington is almost a historical figure we take for granted at this point," says Sharenow. "We're really bringing every storytelling tool we have in our arsenal to tell the story of Washington in a way we have never told it before."
The series will feature ambitious cinematic dramatizations and has attracted a bevy of talent, including voices such as retired four-star general Colin Powell, who will speak to the military aspect, and Scottish born Nicholas Rowe (Young Sherlock Holmes) to play the lead.
Asked how producers can successfully pitch going forward, Lehrer jokes: "Other than trying to attach DiCaprio your projects? Look, I think the challenge is: How do you break new ground? How do you tell familiar stories in really fresh ways? It's an incredibly difficult challenge, but there's nothing more exciting than when one of those projects walks in the door. That's the inherent challenge, for the producers and for us, but it also makes it incredibly satisfying when someone does crack that code."
"We have an enormous opportunity to speak to even more people, everywhere, through the lens of history."
A creative culture
One such instance of cracking the code came in the form of Hatfields & McCoys, the scripted series from Thinkfactory Media starring Kevin Costner, Bill Paxton and Tom Berenger. Over three nights, the series averaged 13.8 million total viewers, making History the first and only cable network at the time to win the week among total viewers in primetime over all the broadcast networks.
It was the pet project of EP Leslie Greif (who has since formed a new shingle, Big Dreams Entertainment). Greif had been carrying the idea around for three decades, but when he heard from Sharenow that then History president and GM (and later, A+E president and CEO) Nancy Dubuc was eyeing scripted, he made his pitch. And in the time honored tradition of asking forgiveness rather than permission, he also went ahead and offered the lead to actor Kevin Costner, figuring it would be harder to say no if the A-lister was involved. The actor got back to him immediately, offering: "This is the best script I've ever read. I'll do it on one condition: You don't change a word." Says Greif, "I thought: Well, that's the best condition I've ever heard."
Dubuc championed the project in-house, but her diplomatic work wasn't over. Greenlit as a four-hour series, Hatfields & McCoys ran to six-and-a-half hours for broadcast, which left Greif in a bind — he'd given Kostner his word. Dubuc honored the commitment and ran the series uncut for its premiere (and video), with re-runs conforming to time.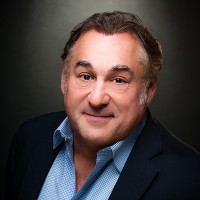 "It basically changed television and galvanized the whole business," offers Greif, "because it awoke the networks and future streamers to the demand for serious scripted drama."
It didn't happen in a vacuum, however. It only came about because the History execs became advocates for the project — something Greif says is the norm. "So many young network executives today don't know what it is to be a good executive," he says. "They think they need to be the producer, the final authority and the expert. History empowers, encourages and motivates the producer to strive for excellence, and they're not afraid to let you go off and make your vision. They invest as much in the producer as they do in the project."
Talos Films co-founder Julian P. Hobbs (himself a former VP and EP at History) agrees, saying that when he was brought into the network as an exec, "this philosophy spread across internal departments — marketing, programming and press were as creative as development and production. They became the secret weapons in launching hit shows.
"[That] culture was infectious with production companies; the channel became a go-to place for both establishment shingles and start-ups."
Talos recently produced an eight-part mini for the network, America's War on Drugs. "It was a bold swing," says Hobbs, "but our executive Mike Stiller was relentless in freeing us up to be innovative; not driven by fear, but a supportive 'go for it' attitude."
Building franchises, serving fans
That collaborative and open-minded approach is a primary reason why the same brand can air scripted projects such as Hatfields & McCoys, and the fantastically successful Vikings, which aired its final season in 2019, and non-fiction fare such as The Curse of Oak Island, which sits as cable's top rated non-fiction series, and American Pickers, which has logged over 400 episodes. Diverse approaches to historical fare all seem to fit under the History umbrella.
The brand has also become adept at following promising threads. Consider the multiple spin-offs from the massive hit Pawn Stars (pictured, top). Brent Montgomery, now CEO of the Wheelhouse Group, brought the series to History through Leftfield Pictures. Besides being a ratings ground-breaker and long-running success, Pawn Stars has also been a breeding ground of talent, with stars such as Rick Dale going on to American Restoration, Danny Koker coming to Counting Cars, and others.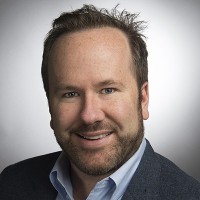 "The executive who develops the project is the one who stays on it," notes Montgomery. "There's no game of telephone as it's being transferred between executives. When you're going to battle with a History exec, you feel a little bit like Thelma and Louise. You're in it together."
So, if you're looking for advice from Montgomery, it's to be creative and bold. "Don't wait for them to tell you what they want," he says. "Go in with what you want to do and be open to letting them help you make it better. Leave the 'Hey, what do you want?' question to other buyers. Rob Sharenow's standing charge to producers is: 'I want to hear your story. How are you going to tell it?'"
Charles Tremayne, president of American Pickers prodco Cineflix, agrees. "Bring in a good concept, but be prepared to develop it together. We all want returning hit shows, and American Pickers' long-running success is because it's not just two random guys rummaging around in a barn. It has great talent in Mike Wolfe and Frank Fritz, but it's also about the compelling characters they meet, the fascinating stuff they discover and the deals they do.
"These [aspects] are not made explicit, but cleverly disguised as a show about two guys on a road trip searching for rusty gold, set against an American landscape of big red barns, rolling corn fields and big sky."
In other words, it's about those honest stories that resonate with viewers… History that's made every day.
For Paul Buccieri, president of A+E Networks Group, over the course of its quarter century, History has held its own as "a premium brand that has been able to remain successful across all platforms by blending stories from our distant and recent past in an engaging, informative way. We are truly living in historic times and it's our mission to present these rich stories in a way they will not find anywhere else across the landscape."
"I'm incredibly proud of this brand and all the great work that's been done," sums up Sharenow. "I don't think we've come close to embracing or owning the history category as much as we can. I think we have an enormous opportunity to speak to even more people, everywhere, through the lens of history."
This story first appeared in the January/February 2020 issue of Realscreen Magazine, which is out now. Not a subscriber? Click here for more information.