Hillary Rodham Clinton, the former first lady, senator, secretary of state and presidential nominee, sits ready opposite filmmaker Nanette Burstein, who, from behind the camera, prompts: "We want to hear your story, unvarnished, beginning to end."
The subsequent days-long interview would anchor the four-part docuseries Hillary, which premiered at the 2020 Sundance Film Festival in Park City, Utah on Saturday (Jan. 25).
A sweeping portrait of Clinton (pictured), framed against the backdrop of pivotal cultural movements of the last half century, the series weaves together a rich treasure trove of archive footage and probing interviews to answer Burstein's question: "How are you one of the most polarizing women in American history?"
"I didn't want to make a campaign film. It was too soon and too painful to just focus on that," Burstein tells Realscreen. "I thought there was such an amazing story in capturing her life and talking about this issue of the history of the feminist movement, the history of partisan politics, our culture and how its evolved over the last 50 years."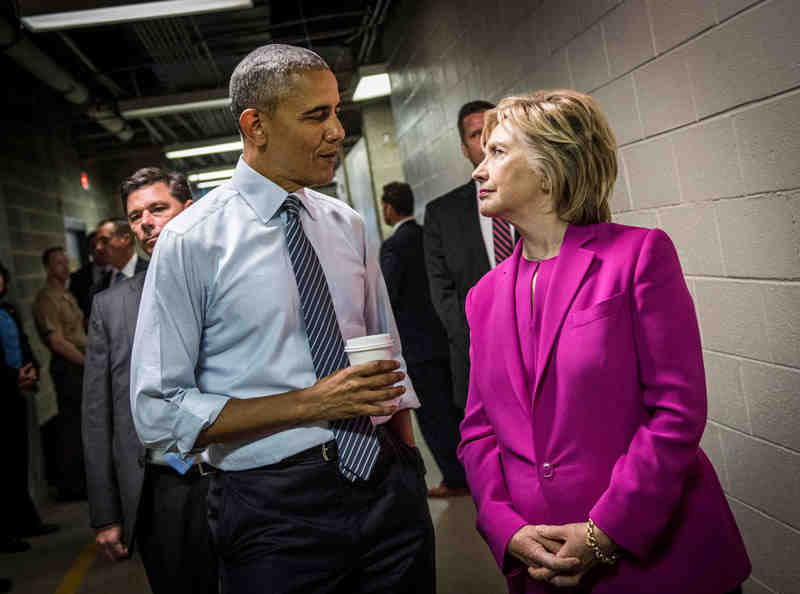 Burstein — whose works include the Robert Evans biography The Kid Stays in the Picture and The Price of Gold for ESPN's '30 for 30′ series — was brought on to direct and executive produce the series after a meeting with Clinton, Hulu representatives and executive producer Howard T. Owens.
"Hillary had all this behind-the-scenes footage of her and her staff from the '16 campaign, which she had hired someone to film, which at first was going to be used for marketing but then they realized what they had was this very unfiltered look at the experience. So they had sold it to Hulu," Burstein explains.
"I think she appreciated that I wanted to tie it into these broader issues. So then I did tons and tons of interviews — with her, with her husband, with her advisors, with a lot of journalists who provide a lot of objectivity to the story — and gathered all of the archival footage and pieced it together," she adds.
The series begins with Clinton's early years as a young suburban Republican, tracing her post-secondary education and the beginnings of her relationship with husband and former President Bill Clinton.
Burstein draws on news clips and Clinton's personal archive to illustrate the politician's rise to first lady and global feminist icon, culminating to her run as Democratic presidential nominee, taking on now-President Donald Trump.
"It is a long process," Burstein says of retrieving and combing through the footage. "You do this initial dive, going to all the networks and getting all the footage related to those moments. We had found this guy from Arkansas… He'd been the news director of the local ABC News affiliate in Little Rock and had saved all this footage from the decade where Bill Clinton was governor."
Burstein and the team behind the docuseries kept digging.
"[Hillary] had a personal storage locker at the Clinton library which no one had seen or accessed before and she gave us permission to go through," she says. "It was photos — but they were amazing personal snapshots [she and Bill] had over the years."
The process, which Burstein says was ongoing "all the way through the edit," included gathering material that offered historical context.
"There was a lot of looking at various archives, 16mm imagery that could just show the time to really bring it to life, that wasn't necessarily particular to her that she was in it but it gave you a sense of the time and place," Burstein says.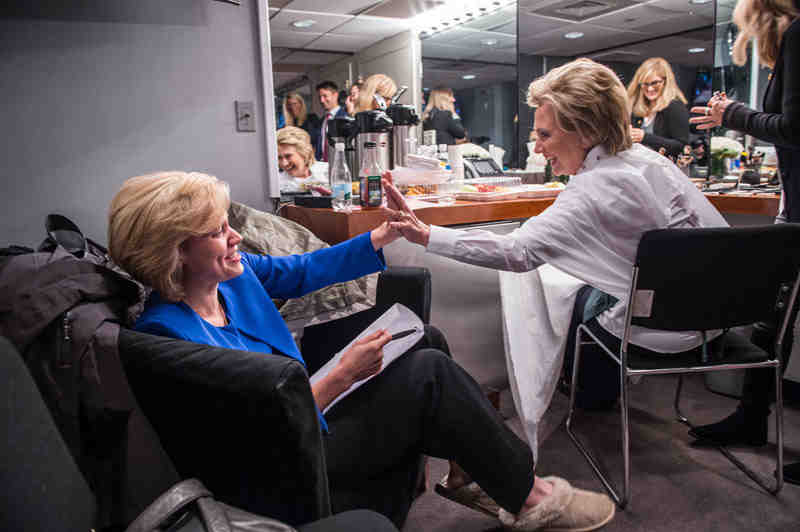 Outside of her main subject, Burstein interviewed a swath of characters — from Bill Clinton to Hillary's former classmates, the Clintons' former staff, close friends and journalists such as Peter Baker, a reporter at The Washington Post, one of the first publications to break the news of Bill's affair to former intern Monica Lewinsky.
"I do phone interviews with everyone first. I have conversations with them asking a bunch of questions that I would ask in the interview and I can assess that way whether they would be good on camera, or they have a lot to contribute or not, or if they're comfortable talking about things," Burstein says.
In preparation for her conversation with Clinton, Burstein had prepared a "giant booklet" or questions — largely memorized — though she says the key was to let the interview flow uninterrupted.
"I sort of play it by ear based on the answer but I have them all memorized in my head at that point. I didn't know what she would be like on camera, I didn't know if she would be rehearsed or uncomfortable with the process," Burstein says. "We actually had a good rapport and that helped a lot, for whatever reason we just clicked and I think she naturally felt comfortable around me."
The second screening of Hillary runs today (Jan. 26) at Sundance, where Burstein's 2008 film American Teen won the Directing Award: U.S. Documentary.
"It's been an incredible festival for me. I premiered my first three films there. The audiences are fantastic, they're film lovers, they have a great appreciation for independent cinema, they love documentaries — documentaries, especially 10 years ago or longer, used to be the ugly stepchild of the future, except at Sundance. Fortunately that is changing," Burstein says.
Ben Silverman is executive producer of Hillary with Burstein and Owens. Isabel San Vargas, Timothy Moran, Chi-Young Park and Tal Ben-David are producers. Sierra Kos and Laurie Girion are co-executive producers.
Hillary premieres on Disney-owned streamer Hulu on March 6.
The 42nd edition of the Sundance Film Festival runs until Feb. 2.
Hillary next screens Jan. 26 at 12:30 p.m. MT at the Rose Wagner Center in Salt Lake City. 
(Photos courtesy Hulu/Barbara Kinney/Sundance Institute)