Nat Geo Wild is prepping the premiere of Critter Fixers: Country Vets this Saturday (March 7), from Hoboken, New Jersey-based prodco Hit + Run.
The show follows Vernard Hodges and Terrence Ferguson, who for two decades have owned and operated the Critter Fixer Veterinary Hospital in Bonaire, Georgia, located 100 miles south of Atlanta.
Between emergency visits to the office and farm calls throughout rural Georgia, the duo faces a number of unique cases and treats more than 20,000 patients per year — from a dog rushed in with a life-threatening snake bite to a farm call for a herd of sick sheep.
Hit + Run founder Rob Shaftel (pictured below) says diversity is part of "Hit + Run's DNA."
"It has been a priority since our first commission and a commonality across all of our projects – from Way Past Midnight to Story of Rugby and now Critter Fixers – regardless of genre," he tells Realscreen.
Shaftel serves as executive producer with Lisa Tanzer. Noah Korn, VP of development at the company, is co-executive producer.  Daryl Doeschner is supervising producer.
Realscreen caught up with Shaftel to talk about the show ahead of its premiere.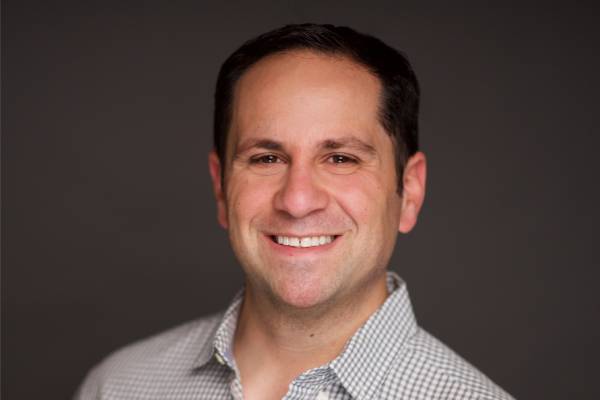 This interview has been edited for brevity and clarity.
What is the genesis of Critter Fixers?
Nat Geo Wild came to us and tasked us with finding incredible talent that are both entertaining and doing something extra special with animals. As soon as we saw Drs. Hodges and Ferguson, we knew they were unique. Their chemistry is electric, and they jump off the screen — they're fascinating, fearless and extremely funny.
What role does representation and diversity play in the series?
Diversity is front and center in Critter Fixers. Astonishingly, only about 2% of veterinarians are African American. Drs. Hodges and Ferguson are breaking barriers and paving the way for black veterinarians in the South.
This was an incredible opportunity and responsibility to shine the light on something new and very special.
Did you encounter any production challenges while shooting?
Between emergency visits to the office and farm calls throughout rural Georgia, their practice is always bombarded with varied cases. And, documenting the nonstop care of these animals — over 20,000 patients a year — in real time was a new challenge for us and brought many surprises.
For example, on our first day of filming we experienced the unpredictability of the clinic when two dogs from different owners arrived for emergency C-sections within minutes of each other. And you just can't prepare for what a bull's reaction is going to be when it is castrated! Our crew did an incredible job documenting all of the fascinating aspects of their day to day work.
Watch an exclusive clip below: