Amy Poehler (Parks and Recreation, Making It) will mark her feature documentary directing debut in partnership with Imagine Documentaries and White Horse Pictures.
Lucy & Desi (working title) will explore the lives and work of comedian Lucille Ball and her husband, Desi Arnaz. The film will detail how the I Love Lucy actor managed to forever change the world of comedy while also breaking barriers for women in entertainment.
The project, which has begun production, will utilize never-before-seen archival film, personal still photos, and first-person narratives to document Ball's early life of hardship, her relationship with husband and professional partner Arnaz, and her breakthrough as a performer and businesswoman.
Lucy & Desi is produced by Imagine Documentaries and White Horse Pictures in association with Paper Kite and Diamond Docs Pictures.
The film is being produced with the full cooperation of the Lucille Ball and Desi Arnaz estate through their company Desilu, too LLC. Lucie Arnaz and Desi Arnaz, Jr. serve as consultants on the film.
Poehler (below) will produce through her Paper Kite banner alongside Imagine's Justin Wilkes and Michael Rosenberg, White Horse's Nigel Sinclair and Jeanne Elfant Festa, and Diamond Docs' Mark Monroe.
Executive producers on the film include Imagine's Brian Grazer, Ron Howard and Sara Bernstein, White Horse's Nicholas Ferrall and Cassidy Hartmann, and Diamond Docs' Morgan Sackett.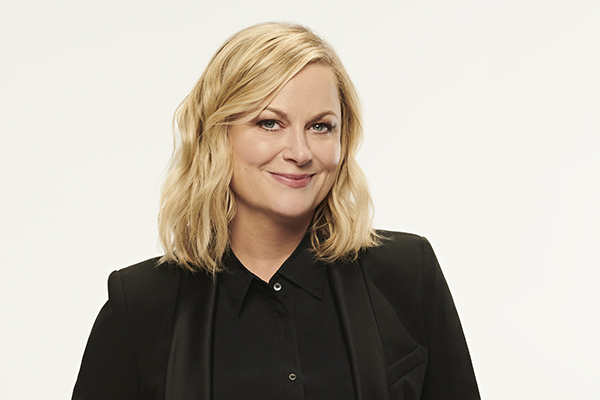 "As television's long-reigning 'First Family', Lucy and Desi blazed a revolutionary trail through the cultural landscape that laid the groundwork for so much of the entertainment industry as we now know it," said Imagine Documentaries' president Justin Wilkes in a statement. "They created so many television firsts – not only in their portrayal of a multi-ethnic marriage or Lucy's on-air pregnancy but as the first woman to head a studio and the creators of television syndication. It's such an incredibly rich, inspiring and entertaining story and we're honored to bring it to the screen."
Lucy & Desi will mark the fourth collaboration between Imagine and White Horse Pictures following their partnership on the feature film Rush, and documentaries The Beatles: Eight Days A Week and Pavarotti.
Main photo credit: Moviestore Collection Ltd / Alamy Stock Photo. Amy Poehler photo credit: Mary Ellen Matthews.