Smithsonian Channel, a ViacomCBS network, is gearing up to launch a one-off documentary that will explore the life of controversial civil rights figure James Meredith.
Produced in collaboration by Lion Television USA, an All3 Media company, and Dream Reality, Walk Against Fear: James Meredith (pictured) will provide an examination of the life and legacy of Meredith, the Black U.S. Air Force veteran whose admission to a segregated University of Mississippi in 1962 forced President John F. Kennedy to deploy 31,000 American military troops to "Ole Miss" to ensure Meredith's safety.
Four years later in 1966, Meredith led the "March Against Fear" demonstration, intending to make a solitary walk from Memphis, Tennessee, to Jackson, Mississippi, to counter the continuing racism in the Mississippi Delta. He was shot on the second day of the peaceful protest and was hospitalized for treatment. The walk, however, attracted more than 15,000 marchers and encouraged 4,000 Black citizens of Mississippi to vote for the first time.
Walk Against Fear: James Meredith follows Meredith from his decision to challenge the University of Mississippi's segregationist policies and provides exclusive access to Meredith, members of his family and rare archives. The film will additionally feature interviews with Rev. Jesse Jackson, journalist Bob Schieffer, historian Yohuru Williams, author William Doyle and journalist Dorothy Gilliam, among others.
Lion Television USA's Tony Tackaberry serves as an executive producer on the series alongside Sol B River for Dream Reality.
Walk Against Fear: James Meredith premieres globally Oct. 1 at 8 p.m. ET/PT across Smithsonian Channel in the U.S. and in the UK.
Ahead of the premiere, Realscreen caught up with Tackaberry (below), CEO of Lion Television USA, to discuss how the COVID-19 pandemic impacted the project, and how the team gained access to the man who has been called the "Lone Ranger" of the Civil Rights movement.
This interview has been edited for clarity and length.
What was the genesis of the project? And what was the decision to partner with a UK producer to bring it to life?
The filmmaker, Sol B River, has known James for years and developed an amazing relationship with him. It was Sol's idea to make a film and he pitched it directly to Smithsonian Channel. They jumped on the idea, asking that he partner with an established U.S.-based production company and suggested Lion. As soon as I met Sol and heard the story I was in.
Did the current pandemic have an impact on the production process? 
Fortunately, most of the filming had been completed by the time COVID-19 hit. So, it then became a question of how we manage post. Definitely challenges there – we are in New York City, Smithsonian Channel is in DC and Sol and the post team were in various locations around Leeds. It was remote on top of remote – similar to one big relay from the editor in one location to the filmmaker in another, to me in the U.S. and then on to the network in DC!  This put a strain on the process but we got through it and ultimately delivered the film Sol wanted to make.
A project like this is naturally full of archive. Hoe did you use archive materials to present this story in a new way?
The archive is less from James's personal collection and more from libraries. What makes the archive special is that today his story is barely known and yet at the time it was a big news story and widely covered.  Sol and the production team were able to access incredible archives that in recent years had barely seen the light of day – tens of thousands of troops taking over the Ole Miss campus to protect James and allow him to enroll; the man that had just shot James at the beginning of his Walk against Fear standing nonchalantly on the roadside, smoking a cigar, not a handcuff in sight.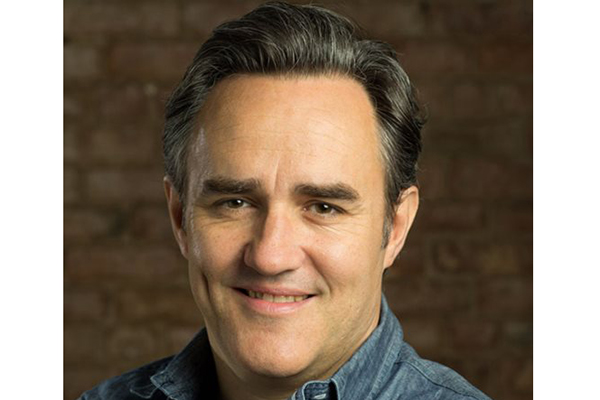 How were you able to secure exclusive access you needed to James Meredith and members of his family?
It's all about relationships and trust. The filmmaker had developed close ties to James and his family over the years and worked very hard with James and his wife Judy to secure access to family members and people that were present in the 1960s when James was embarking on these incredible feats.
What were some of the biggest challenges you encountered in making the project? 
The time constraint – doing justice to his story in an hour-long doc was the greatest challenge. The film centers on the two biggest events of his life – being the first African American to enroll at Ole Miss and his march to promote voting rights for African Americans in Mississippi – but by no means is that the extent of his achievements. There is still so much more to explore.
We are seeing a lot of historical programming emerge that explores issues of racism and conflict and places them in the context of is happening today. What makes Walk Against Fear: James Meredith unique?
Two things stand out to me. First, Sol was able to film with the key protagonist himself and spend time with him in Mississippi. James is in his 80s and has sustained two bullet wounds but he remains incredibly vital, quick witted and sharp – a truly dynamic character that gives the film's core incredible energy.
I think the other thing is that James himself is like no other character from the Civil Rights era. He was truly his own man, a lone ranger as Sol likes to describe him, who marched to the beat of his own drum. That outlook and point of view no doubt propelled him to some of his greatest achievements. But it also led to him making certain choices and decisions that are hard to reconcile and in some cases were pretty controversial. But that's how he rolled – based on his gut, his intuition and I think a deep belief that he was doing the right thing, whatever anyone else said.
Main image courtesy the Ed Meek Collection, Archives and Special Collections, University of Mississippi Libraries