Ahead of this year's virtual MIPCOM, Realscreen presents a round-up of new non-fiction and unscripted titles from distributors slated for the online marketplace.
For selections from our editorial team, check out our 2020 MIPCOM Picks (parts one and two). Keep an eye out for further editions of our Shopper's Guide, coming later this week.
DISCOVERY
Discovery will be shopping a number of titles at this year's virtual MIPCOM Online+.
Expedition X (8 x 60 minutes; Circle the Globe Productions for Discovery Channel) sees Josh Gates, Michelle Tate and Phil Torres investigate the "dark side of our world."
From Hit+Run Creative, Discovery Channel's Legends of the Wild (6 x 60 minutes) sees wilderness experts Damian Duffy and Matt Hoffman set off to solve mysteries of the natural world.
Discovery will also be shopping the documentary NASA & SpaceX: Journey to the Future (Storied Media Group, DBA Acela Unscripted for Discovery Channel), in which Elon Musk and professionals from SpaceX and NASA attempt to revolutionize space exploration. 
From Chimp Productions for Discovery Channel UK, the 9 x 60-minute factual entertainment series Richard Hammond's BIG examines the secrets behind the world's biggest man-made structures.
Finally, from Scott Brothers Entertainment, HGTV home makeover series Celebrity IOU (pictured below) sees Hollywood A-listers express gratitude to individuals who have had a major impact on their lives by surprising them with a home renovation, featuring Property Brothers stars Drew and Jonathan Scott.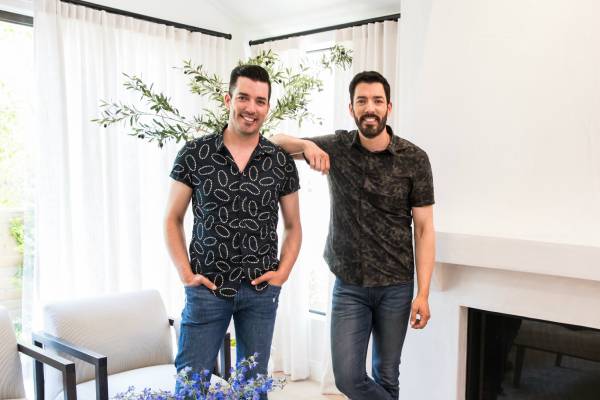 FRANCE TV
France TV is heading to the virtual Palais with a factual slate that includes European Bison: An Odyssey (1 x 52 minutes; Cocotte Minutes Productions for France 5), about European bison living in Poland's Bialowieza forest; and Earth: A Living Body (1 x 90 minutes; Mona Lisa Productions for France 5), a documentary that takes viewers on an exploration of unsuspected mechanisms that keep the Earth in balance.
The Women of Nazi Germany (2 x 52 minutes) from Injam Productions, meanwhile, illustrates how German women, formerly confined to traditional matriarchal roles, experienced temporary social emancipation under the pressures of the Second World War.
RED ARROW STUDIOS INTERNATIONAL
Red Arrow Studios International is launching a dynamic slate of new unscripted shows at MIPCOM this month.
The company's factual lineup is headlined by The Weekly: Special Edition, produced by Left/Right and The New York Times for FX and Hulu. 
The 8 x 60-minute collection of standalone, premium documentaries explores a range of investigations and character-driven stories, following in the footsteps of the Emmy Award-winning series The Weekly.
Elsewhere, How to Become Superhuman (Snowman Productions for Discovery Denmark) follows a group of celebrities as they are trained by three mentors to unlock "superhuman abilities" in just four weeks before attempting to scale one of the world's most challenging mountains, wearing as little clothing as possible.
Red Arrow Studios International will also be presenting the reality format Dieting with my Dog (pictured below; Redseven Entertainment for Germany's Sat.1), which sees owners and their pets join forces to lose weight together in hopes of winning a cash prize.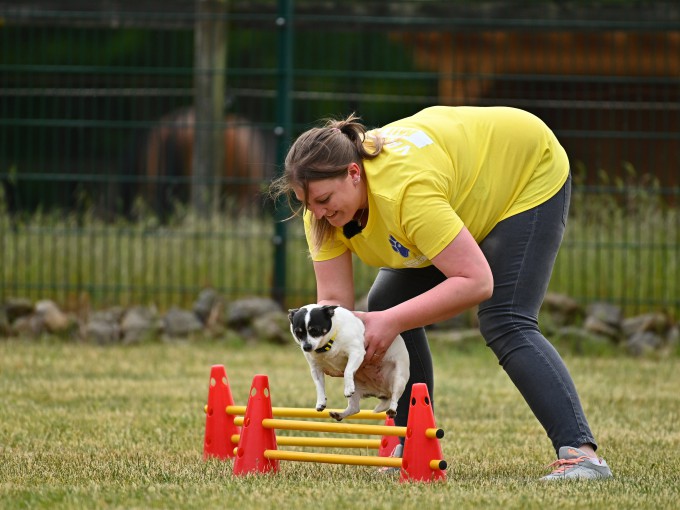 RABBIT FILMS
Finnish producer-distributor Rabbit Films will be joining this year's virtual event with the all-new format Flea Market Challenge. 
The 10 x 60-minute competition series will see three contestants try to sell as much as they can at a local flea market over the course of three hours, up to a maximum of 300 items. The top seller keeps the combined winnings from all of the contestants. 
Flea Market Challenge premieres in early December on MTV3 Finland. 
BLUE ANT INTERNATIONAL
Global distribution group Blue Ant International is showcasing a slate of premium programming across some of its tentpole categories — including documentaries, specialist factual and factual — during MIPCOM's virtual market.
Documentaries on the company's slate include 9/11 Kids (1 x 90 minutes or 1 x 100 minutes; Saloon Media), which delves into the lives of the second graders who were reading with President George W. Bush when a plane hit the second tower of the World Trade Center; and Shadow of Dumont (1 x 120 minutes, 2 x 60 minutes, 1 x 100 minutes; Karma Film), which follows Trevor Cameron, who, since the loss of his mother, has never felt so detached from his Métis roots.
Also included in the distributor's documentary lineup, the 90-minute film The Two Lives of Li Ermao from Spring Films tells the story of Li Ermao, a transgender migrant worker.
Factual entertainment titles slated include the Dan Aykroyd-narrated Hotel Paranormal (10 x 60 minutes; Saloon Media); engineering, technology and construction series Legends vs Modern Icons (6 x 60 minutes; Maximus Film); and Giant Pop-Up Constructions (5 x 60 minutes; Maximus Films).
Additional factual entertainment titles are Aging Well Suzuki Style (1 x 60 minutes; Rezolution Pictures and Handel Productions), about Canadian presenter and environmentalist David Suzuki; Big Weather (and How to Survive It), a 3 x 60-minute or 2 x 60-minute series produced by DMA Creative in association with Northern Pictures; and The Weather Files: Total Impact (8 x 60 minutes; Saloon Media).
Blue Ant's factual slate continues with the hour-long documentary Christmas At Chatsworth House from ITN Productions (pictured below); and British series Me and My Sugar Daddy (2 x 60 minutes; Zeppelin Films).
In the specialist factual category, the company will be shopping the Ewan McGregor-narrated natural history series Stormborn (3 x 60 minutes; Marblemedia); A Bee's Diary (1 x 60 minutes; Taglicht Media); and docuseries Wild Tales From the Farm (4 x 60 minutes; Blakeway Productions), narrated by UK actor Hugh Bonneville.
America's Wild Border: Northern Exposure (1 x 60 minutes; MBM TV) zeroes in on America's northern border with Canada; while the Laura Carmichael-narrated docuseries A Wild Year on Earth (6 x 60 minutes; Northern Pictures) charts "awe-inspiring" seasonal events. 
Blue Ant International will also be shopping three titles from New Zealand natural history and wildlife prodco NHNZ: Equator's Wild Secrets (6 x 60 minutes); South America's Weirdest (3 x 60 minutes); and Wonders of the Ocean (2 x 60 minutes).
Finally, the special After the Wildfires (1 x 60 minutes; Northern Pictures) presents an account of the wildfires that ravaged Australia's countryside in 2019.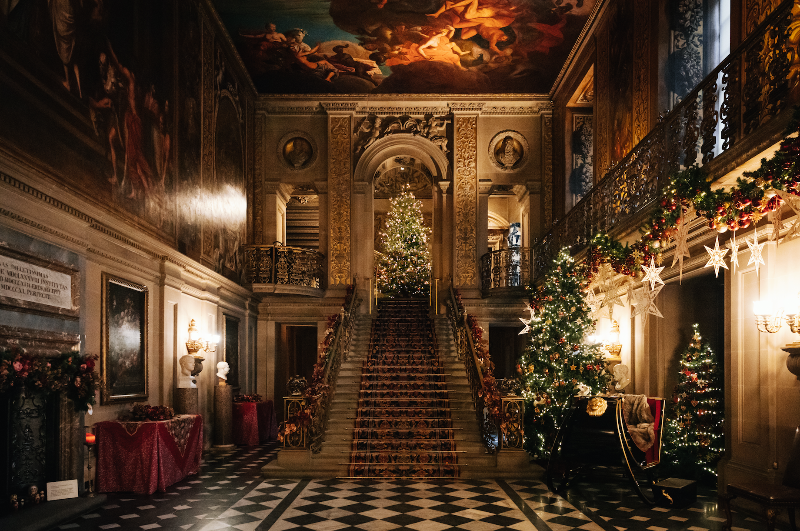 BEYOND RIGHTS
Distributor Beyond Rights has revealed its first full new programming slate since the merger of TCB Media Rights and Beyond Distribution was finalized in April.
Leading the company's fall slate is the Rebel Wilson-fronted competition series Pooch Perfect (8 x 60 minutes). The series was created by Beyond Productions, which is currently producing a UK version for BBC1.
Other titles announced include travel and adventure series Edges Unknown (main photo; 7 x 60 minutes; 4East Media); Curse of Akakor (6 x 40 minutes), from Beyond Productions; car series Lovecars On the Road (6 x 60 minutes); and obs-doc lumberjack series Undercut: Wooden Treasure (9 x 60 minutes) from GiUMa Produzioni.
Beyond Rights will also be shopping the 10 x 60-minute series World's Greatest Paintings; Buck Productions' celebrity-focused Life, Death & Money (10 x 60 minutes); the hour-long documentary Can We Cure Kids' Cancer from Atomized Studios; and Starbucks & Nespresso: The Truth About Your Coffee (1 x 30 minutes).
The company's non-scripted lineup continues with Barcroft Media's Sex Unlimited (5 x 60 minutes); Gobstopper TV's Sex Stories (1 x 90 minutes); and Transparent TV's Sugar Babies (1 x 60 minutes).
History titles joining the slate are World War II series Race to Victory (6 x 60 minutes) from CIC Media; and Titanic: A Dead Reckoning (1 x 60 minutes), from TH Entertainment.
In the crime and investigation genre, Beyond Rights is introducing Murder in the Outback: The Falconio & Lees Mystery (4 x 60 minutes); and obs-doc title Extreme Nightmare Tenants (7 x 60 minutes) from BriteSpark Films.