So, how did LA-based Painless Productions get its name?
Says founder Jim Casey – an industry vet who got his start as a set carpenter before going on to write, produce and direct –"I love what I do, and it seemed like everyone was making it much more difficult than it needed to be. I just thought: This has got to be easier."
Cut to 25 years later, and the production company with the slogan 'Television. Made easy' has become well known for paranormal hits such as The Dead Files (of which it has produced 13 seasons for Travel Channel), My Haunted House (LMN), The Holzer Files (Travel) and new project Fright Club (Travel), featuring Jack Osbourne and Ghost Brothers Dalen Spratt, Juwan Mass and Marcus Harvey.
But it's equally well known for cable franchises such as My Crazy Ex and spinoff My Crazy Sex (LMN), true crime (such as Reasonable Doubt and Strangers Among Us, both for ID), home reno (Hot Properties: San Diego for HGTV), wildlife/adventure (Out There with Jack Randall for Nat Geo Wild/Disney+, or Man v Shark for Nat Geo), and others.
Painless is just one of those prodcos that defies pigeonholing.
"I just followed what interested me and what was fascinating to me," explains Casey of the evolution of his company. "And it served me well in learning a lot of different areas of television.
"I was never one of these guys who was like: 'I'm an entrepreneur. I'm going to start a company.' The entertainment side is what I love most about this. I've always done the business and the sales side because it's necessary in order to get to the fun part – the creative part."
And Painless has been especially creative of late. The prodco had a busy 2019 with over 100 hours of programming across a range of networks –- hours that are resonating with viewers. The Holzer Files reached 5.8 million linear viewers in 2019. The Dead Files has already reached 11.2 million this year.
As to why that is, notes Travel Channel GM Matt Butler, "I think they listen. They listen to the network's feedback and make adjustments to really help a show have more mainstream appeal. Good networks are really tapped into the audience, so that ability to hear what the network is saying and then deliver on that, is what makes them so successful.
"In this business, it's not what you know. It's what the audience tells you. That ability to drill down into what makes the show work – here's how we can make this, here's how we can fit this angle or approach or style. That ability to adjust on the fly is really critical."
"Armed with their creative energy and phenomenal collaborative spirit, Jim and his team continue to deliver content that resonates with our audience and aligns with our programming strategy, without losing their distinctive storytelling point-of-view," concurs Janet Han Vissering, senior vice president of production and development for Nat Geo Wild. "It's truly a joy to work with them."
Casey and the Painless team have also earned a track record through finding a need in the market and fulfilling it, seizing opportunities as they present themselves.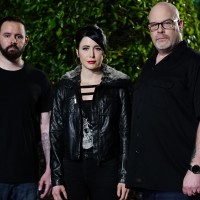 Consider The Holzer Files, now in its second season on Travel. Painless discovered that Alexandra, daughter of famous paranormal expert Hanz Holzer, was carrying on her father's ghost-hunting legacy and was sitting on an extensive library of assets. It was too good an opportunity not to jump at, says Casey.
"Holzer was the first modern ghost hunter – the first to use any kind of recording devices," he says. "People reached out to him and said: 'Help me. There's something going on here. I don't know what else to do.' It was just so incredibly compelling to know that he had left behind all of these files, and that we could talk about cold cases that were 50, 60 years old."
Maybe it's a little ironic, given that Casey was not himself a fan of paranormal programming as a kid – something he says his siblings still tease him about, given the success of his slate. "I kind of pursued it because I was fascinated by it," he recalls. "What I do now is I just imagine, if I were in the situation, what would scare me and then I produce that. It's so much easier for me to put myself in that situation because I know what's scary to me."
And, really, that's the common thread when it comes to Painless: It's personal.
Travel's Butler explains: "Jim Casey is the kind of guy that you know puts everything into every one of these projects. He's there for the important shoots, the first shoots. He's there to make sure everything is going smoothly and up to standards he expects. He does it all. And that's always been great for me knowing that he's on it – he will do whatever is needed and what it takes."
"I'm very hands-on," admits Casey. "My VP of creative, Ross [Kaiman] says that everything is handcrafted. That's the part that I love."
Casey typically gets deep into the weeds on the first season of a new series –- finding the right showrunner, getting the vision right and spending time in the field for episodes – before stepping back for seasons two onwards.
That's one of the reasons Painless has a deep bench ready to oversee projects. Whether it's Kaiman or VP of development Nicole Reed, long-time collaborators such as EP Rob Rosen or new talents such as producer, director and showrunner Rob Saffi (whom Painless signed earlier this year to collaborate with on two upcoming, unannounced projects for Travel), a strong roster gives Casey the chance to move back and explore his next passion.
It also gives him a chance to evaluate and adapt, and take an honest look at where his slate is sitting.
"I really try to preach and practise brutal honesty," says Casey. "I think what it takes [for continued success] is to always look at your own programming and be willing to say: 'It would be better if…' and to make that change. I think it's critical to learn from my mistakes – to take what I've learned and roll it forward into new shows, to dissect our shows and other people's shows, and to really analyze what makes something work.
"We know that we're never going to have a perfect formula in this business; that's not going to happen in a creative field; but to get as close as we can to understanding why something works and why something doesn't, and sometimes that's a really fine but critical line."
So, whether that's season three or 13, it's all about finding new ways to engage audiences. Right now, for example, the focus has become more about creating partnerships with unique celebrity talents – not stars for stars' sake, but personalities that audiences will find fascinating. Consider the aforementioned Jack Osbourne and Ghost Brothers, or upcoming projects with people such as Brian McCullough, who wrote the award-winning book How the Internet Happened.
Casey says those kinds of talents bring an added punch to a program. Jack Osbourne, famous son of Ozzy, is a good example. "Jack is terrific to work with," says Casey. "He's a guy who grew up in this business – really grew up in front of our eyes on TV – and he's just such a nice, good, smart, creative guy. He's got the ear and the eye of a producer, so he gets it immediately [Osbourne also runs his own prodco, Osbourne Media]. He knows exactly what you're going for. He knows what it's going to look like in the edit.
"And Jack is so knowledgeable about the paranormal and loves this world so much. It gives people watching a license to love it, too."
Being able to resonate with viewers is key, especially in a broadcast world that's so fragmented. But Casey believes he's found the right path – Painless just needs to stick to that honest, handcrafted approach.
"The business is a moving target. It always has been and always will be," he says. "The past couple of years have probably seen some of the biggest changes, but I also think that good stories are going to win out. People are still going to watch good stories.
"My approach is just to always keep in mind that I'm lucky. I'm producing content. I'm doing what I love to do. I get to come to work every day and do what I love – tell stories, make TV shows. I get to make content and it's always going to change, and we just have to be willing to adapt and not become a term I heard the other day: a precious dinosaur."