Truly, the events of 2020 have forced many working in the unscripted and non-fiction screen content industry to act as trailblazers, and find innovative solutions to deal with unprecedented challenges. Our annual Trailblazers feature salutes all of you who continue to rewrite your rule books to contend with those challenges and transform them into opportunities. As with every year, though, the 2020 selection shines a spotlight on several individuals whose work over the course of this year has inspired, innovated, educated and of course, entertained. We continue our look at this year's Trailblazers with Firelight Media/Firelight Films co-founder and filmmaker Stanley Nelson.
A true trailblazer can sometimes be so far ahead of the pack that it can take years — even decades — for the rest of us to catch up.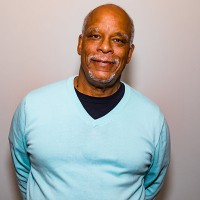 Such is the case with Stanley Nelson, filmmaker and co-founder of New York-based Firelight Media and Firelight Films. In 2000, he and his wife, Marcia Smith, created Firelight Media, with the aim to produce "non-fiction cinema by and about communities of color" while also supporting up and coming filmmakers of color through funding programs, mentorship and promotion of their work.
Nelson came by this call to mentorship through his own experiences as a filmmaker. He counted filmmakers such as William Greaves, with whom he served as an apprentice for six months after his stint at film school, as guides along the path. He then made his documentary directing debut with 1989′s Two Dollars and a Dream, which told the story of the first self-made African-American millionaire, Madame C.J. Walker. From there, his filmmaking output has covered complex Black icons (2020′s Miles Davis: Birth of the Cool and Vick, for example), historical events (2010′s Freedom Riders, which was recently added to the Library of Congress' National Film Registry) and social issues (the upcoming Netflix project, Crack: Cocaine, Corruption and Conspiracy, which makes its debut on January 11).
Meanwhile, with wife and business partner Smith, he has built Firelight Media into a two-pronged documentary powerhouse, with Firelight Media serving as a non-profit outlet for the development of emerging filmmakers of color and production of historical films that illuminate current social issues and causes. Firelight Films, meanwhile, is the prodco behind Nelson's own work.
At a time when the content community at large is moving to better represent filmmakers of color and stories that highlight underrepresented communities, Nelson and Firelight, through their myriad programs (the long-running Documentary Lab and new additions such as the recently-launched William Greaves Fund) and projects, have provided a template by embarking on a unique course that effectively marries advocacy and art, education and entertainment, mentorship and movie-making. And even in the midst of one of the more challenging times in recent memory, he and his team are keeping these fires burning, brighter than ever.