Entrepreneur, award-winning actor, singer, improv comedian, producer, host, television personality, presenter and advocate Wayne Brady will be taking part in a special keynote conversation at the upcoming virtual edition of the Realscreen Summit.
Wayne Brady's career path, and personal life journey, has helped him see the world in a unique way. With this life and professional experience, he is now building a truly diversified business with his producing partner Mandie Taketa under their Wayne and Mandie Make Stuff Productions banner, working alongside some of the biggest names in entertainment along with some of the world's top corporations.
A five-time Emmy winner (and the first to win Daytime and Primetime awards in two consecutive years), Brady was also the only entertainer to recently have a presence across five different series (Let's Make A Deal, The Masked Singer, Whose Line Is It Anyway?, Black Lightning and Comedy IQ) –- each spotlighting different aspects of his talent. All of this also followed on the heels of the success of his award-winning daytime talk show The Wayne Brady Show.
In addition to being a force in front of the camera, Brady is heavily active behind the scenes wearing the hats of executive producer for Whose Line Is It Anyway?, Let's Make A Deal and Comedy IQ, which he also co-created. He will continue to take on a dual-role with his next project Game of Talents, a new series coming to Fox in early 2021, in which he stars and executive produces.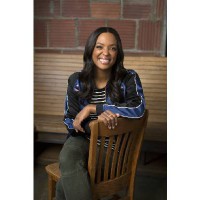 The Summit session, entitled "Wayne Brady: Bringing inclusivity, improv and inspiration to your business", will be moderated by Aisha Tyler — award-winning director, actor, comedian, bestselling author, podcaster, activist and entrepreneur. She has voiced the character of Lana Kane on F/XX's Emmy-winning animated comedy Archer for 12 seasons, and is the host of Amazon's weekly show Prime Rewind, an after-show for its hit series The Boys. She continues as host of CW's long-running improv show, Whose Line Is It Anyway. Aisha was a series regular on the CBS hit Criminal Minds, for which she also directed two episodes.
A co-host for seven seasons of CBS's Emmy-winning daytime show The Talk, Aisha also hosted her own nighttime talk show, Unapologetic on AMC, which focused on female-centric issues, particularly informed by current social and political climates. In Spring 2020 Aisha added entrepreneur to her resume, launching a ready to drink cocktail company, Courage+Stone. A longtime cocktail enthusiast, Aisha formulated the flavor profiles herself, and the company has grown tremendously in its first year.
In this candid keynote conversation with Tyler, Brady will discuss his approach to diversifying his portfolio in the entertainment business, the myriad projects he'll have on the way for 2021, and the importance of putting inclusivity at the core of his professional endeavors.
For more information on the Realscreen Summit, visit the official site here.