Founded 20 years ago by Chris and Amy Dorsey, Dorsey Pictures has become a go-to partner for a wide range of cable nets, from the biggest sports outlets to the leading cablecasters. And the team has done that by following a lesson that was learned early.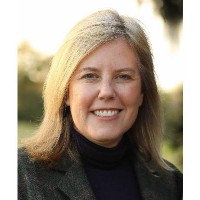 While company MD Amy Dorsey (pictured, left) came from the world of management consulting, president/CEO Chris Dorsey (pictured, top) began his career in print, eventually taking a job heading up Sports Afield magazine for Petersen Publishing, the LA-based empire created by Bob Petersen. Petersen was a man with eclectic interests — cars, sports, diving and so many others — and he created brands such as MotorTrend, Car Craft and Skin Diver mainly because he loved the subject matter so much.
"He was a focus group of one," laughs CEO Dorsey, but the approach resonated. It was all about finding a group of passionate and informed consumers and super-serving them with the content they love, an approach that happens to work equally well with both consumers and advertisers.
So when Dorsey decided to start a prodco of his own two decades ago, he set up shop in Castle Rock, Colorado – a burgeoning production hub connected to, but independent of, either coast — to create content that would speak to passionate people. And, naturally, he started with one of his own loves: the outdoors.
"I looked at a lot of what was being done early on in the outdoor adventure space and I thought: 'We could be better,'" he recalls. "We started working with brands to create television properties, partnering with networks like ESPN. We helped pioneer branded entertainment in the outdoor space."
First launching as Orion Entertainment and rebranding to its current moniker in 2016, the company carved out its niche on a slew of projects for cablecasters and clients, including anchor programming such as Building Alaska (which has aired for 12 seasons on DIY, HGTV and Discovery), as well as other series in "the last frontier" including Living Alaska (HGTV) and Guiding Alaska (Travel Channel) among others.
"We became kind of experts on how to produce in Alaska," he says, "We've done a ton up there, and that helped launch our brand. We can operate in some fairly hostile areas and come out with some fun programming."
Then, after nearly a decade in the genre, the company expanded its remit into other lifestyle subjects — a move reminiscent of the Petersen model. "Travel, food, cooking, history," says Dorsey, "they're vertical niches that bring together people with passion, where advertisers can meet them."
The company found more success with long-running series such as Tiny House Living (HGTV), and then Tiny House Paradise (HGTV), and branched out into genres such as crime, natural history, and deeper into DIY. (Consider Accident, Suicide or Murder for Oxygen, Building Off the Grid for Discovery, or Maine Cabin Masters on DIY.)
Along the way, they honed their expertise in telling stories of the real America. Maybe it's the subject matter or maybe it's their location, but Dorsey is proud of the company's unique POV. "We look through the prism of a Heartland character — that's kind of our DNA," he says. "Many of the coastal-based networks are trying to appeal to the people we live among, but we have great connections and understanding, and we see them as characters, not caricatures."
That his company can offer something unique is important to Dorsey. He wants to create content that both resonates with viewers and solves problems for broadcasters. "We're always looking for new genres, new ways into existing genres that come from our perspective, and hopefully create a bit of a different wrinkle for a network," he explains. "We want to be a good partner."
On that front, the approach appears to be working. "Dorsey is one of our go-to production companies that we love partnering with on projects," says Sarah Kuban, VP of content for Discovery Inc.'s upcoming Magnolia Network. "They are incredibly efficient, great collaborators and, most importantly, they know how to tell a really good story. And in this work, that's not half the battle — that is the battle."
"I've worked with my share of production crews over the years and I can say without question that Dorsey Pictures is the gold standard," says journalist and author Tom Brokaw, who worked with the prodco on the series Buccaneers and Bones.
"Everybody knows there's a fair amount of duress in the marketplace, not only from COVID but from the transition from linear television into streaming," says Dorsey. "But I'm incredibly bullish. We're in a transition but, at the end of the day, people want great content."
And, he says, a familiar solution could be found in the Petersen model: "I think there's going to be a tremendous opportunity to work with brands – and that goes back to our original DNA. They're going to be looking for ways to connect with their base and create communities of consumers and influencers – folks that amplify their brand message and product stories. Savvy production companies are going to find opportunities."
New opportunities at Dorsey include the company's first foray into IMAX this fall with Wings 3D, a film narrated by Michael Keaton that examines bird migration in the prairie wetland of Canada and North and South Dakota — the filmmaker describes the region as something "every bit as important to North America as the Amazon is to South America, or the Serengeti is to Africa." It will launch on the 80 by 60 screen first before heading to television.
Then there is the company's first-ever broadcast network project, which is still early in the process. But Dorsey's holding those cards close to his chest.
Despite becoming part of the Red Arrow Studios family five years ago, the Dorsey duo will remain at the helm of the prodco for the foreseeable future. The partners just renewed their management deal as of March. Little wonder, given how busy they've been.
"We've had the best two years in the history of our company," says Dorsey. "I know it's been tough for a lot of companies, but we've been fortunate to have some great opportunities. We've got to make the most of them."