To mark Earth Day (April 22), Realscreen presents a lineup of some of the unscripted and documentary programming scheduled to roll out across linear and streaming.
The below titles represent just a handful of programs airing today (April 22) as well as upcoming programming, all focused on themes including sustainability, climate change, wildlife and activism.
Previously reported programming includes the PBS and BBC feature documentaryGreta Thunberg: A Year to Change the World, produced by the BBC Studios Science Unit and B-Reel Films, premiering on the American pubcaster at 8 p.m. ET/PT; and the Apple TV+ film The Year Earth Changed, produced by Offspring Films and narrated by David Attenborough, which premiered April 16.
Last month, Discovery+ unveiled its April slate of multi-platform programming, including a number of original documentaries, in commemoration of Earth Day. At 8 p.m. ET/PT tonight, the non-fiction streamer will present a two-hour preview of the previously announced five-part Perfect Planet series.
The streamer will also premiere the Ellen DeGeneres-narrated Endangered, produced by the BBC Studios Natural History Unit today.
Here's a look at additional Earth Day programming:
NatGeo premieres James Cameron's Secrets of the Whales on Disney+
Secrets of the Whales takes audiences on a deep dive into whale culture to experience the extraordinary communication skills and intricate social structures of five different whale species: orcas, humpbacks, belugas, narwhals and sperm whales.
The four-part doc special (pictured below) hails from Academy Award-winning filmmaker and conservationist James Cameron and features the work of acclaimed National Geographic explorer and photographer Brian Skerry.
Filmed over three years in 24 global locations, the series unveils new science and technology to spotlight whales as they make lifelong friendships, teach clan heritage and traditions to their young, and grieve deeply for the loss of loved ones.
The series studies orcas around the world including in Patagonia and New Zealand, humpbacks from Alaska's coastline to Antarctica's feeding grounds, belugas from Greenland to the Canadian Arctic as well as the giant whale species in Dominica, the Azores and Sri Lanka where the sperm whales roam the waters.
Secrets of the Whales is narrated by award-winning actress and conservationist Sigourney Weaver (Alien, Avatar, Gorillas in the Mist) and scored by French composer Raphaelle Thibaut (Maleficent: Mistress of Evil). The special is created by Red Rock Films.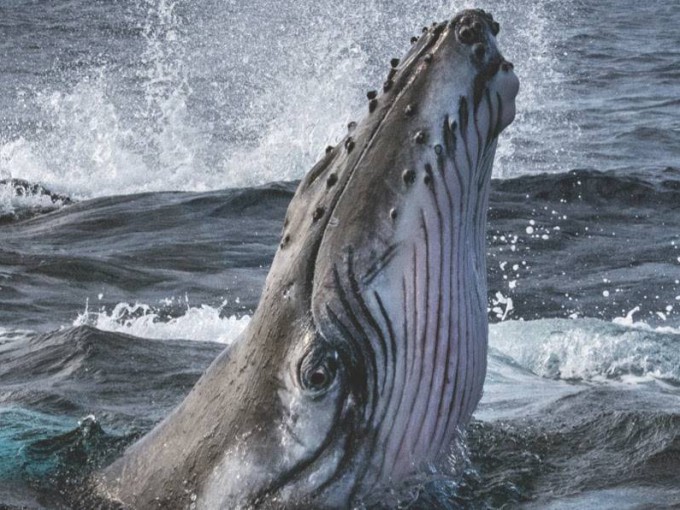 Paramount+, Smithsonian Channel to debut Cher & The Loneliest Elephant
Viewers can follow the 2,300-mile journey of a four-ton elephant as part of Earth Day through the Smithsonian Channel with the world premiere of Cher & The Loneliest Elephant (main photo). The documentary will launch on Paramount+ today in the United States alongside its Smithsonian Channel premiere in the U.K., Latin America and Brazil.
The film follows superstar singer Cher and her travel to Pakistan to save Kaavan, known as the "world's loneliest elephant". The malnourished elephant became a symbol for the plight of captive animals, which started a social media movement that caught Cher's attention. She co-founded Free the Wild and took part in this documentary to try and provide a better life for the animal.
The film is produced by Nutshell TV Ltd. and Two Wise Monkeys Entertainment for the Smithsonian Channel, and Terra Mater Factual Studios.
The documentary will premiere on the Smithsonian Channel in Canada and the United States on May 19.
YouTube Originals preps sustainability slate
YouTube Originals is set to premiere a slate of sustainability-focused titles this October, including projects with David Attenborough and Leonardo diCaprio's Appian Way.
The YouTube Originals sustainability slate includes Seat at the Table, where a meeting with David Attenborough sends creator Jack Harries on a global challenge to give people around the world a seat at the table in the climate conversation ahead of COP 26, the United Nations Climate Change Conference; and Stay Wild (w/t), in which Brave Wilderness in partnership with Leonardo diCaprio's Appian Way and Madica Productions will take viewers directly to the front lines of nature where the effects of climate change can be witnessed first-hand by their impact on wildlife and humanity.
Both Stay Wild (w/t) and the 12-episode Seat at the Table, produced by Colin Butfield, Jonie Hughes and Helga Berry, are set to premiere in October 2021.
Also premiering in October is YouTube Entertainment Studios' Shut It Off ASAP (w/t), in which YouTube creators AsapSCIENCE venture to a remote farm to try their hand at regenerative farming and building a sustainable lifestyle.
Fox's Tubi marks Earth Day with doc lineup
Fox will ring in Earth Day with a slate of nature documentary films and TV series available via its streaming site, Tubi.
Highlighting the collection is Malika the Lion Queen (pictured below), a wildlife documentary feature that premiered on Fox earlier this month. The film, produced by Plimsoll Productions and narrated by Academy Award nominee Angela Bassett, takes viewers to South Africa's Kruger National Park to bring them into the home and life of a lioness. Tom Hugh-Jones, Martha Holmes and Grant Mansfield serve as executive producers on the film.
Tubi will also offer a wider scope of our universe on Earth Day with National Geographic's 13-episode Cosmos: Possible Worlds series, which first aired in 2020. The series, presented by astrophysicist Neil deGrasse Tyson, discusses lost worlds and worlds that are yet to come. The series was written, directed and produced by Ann Druyan and Brannon Braga, with Seth MacFarlane and Jason Clark also serving as co-producers.
Tubi's lineup also includes documentaries such as March of the Penguins, Carbon Nation and Wonders of the Arctic.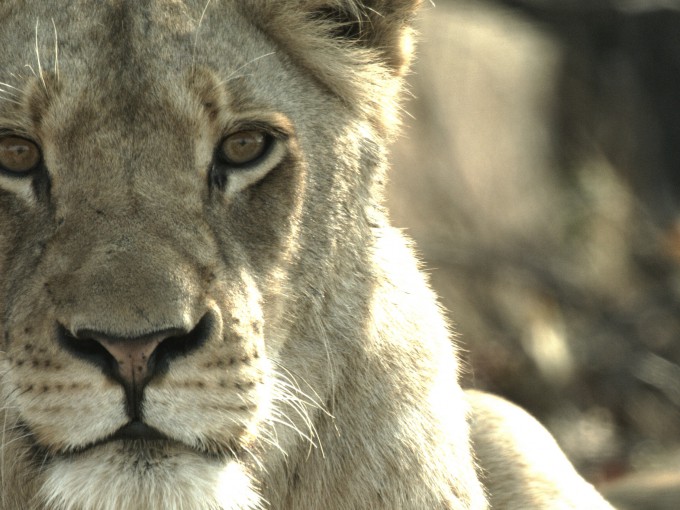 With files from Kim Izzo, Andrew Jeffrey and Jillian Morgan