Our 'Need to Know' series features the perspectives of professionals on various issues impacting the non-fiction and unscripted production landscape, designed to give you the information you need to know in an increasingly complex business environment. In this edition, we hear from Danny Sanz, vice president of production at Los Angeles-, London-, Atlanta- and Madrid-based producer The ATS Team. 
The time when you booked a flight for the next day, jumped on a plane and landed some 5,000 miles away eight hours later are gone for now.
We've gone through one of the most challenging years for international TV production, with most borders closed or highly restricted and air travel reduced to the levels of the '80s, or non-existing for some routes.
I found myself reading about the situation in some of the countries we had planned to travel to almost daily. I constantly analyzed COVID-19 statistics, new cases, death rates, travel and movement restrictions, and red list countries: an avalanche of information that, though overwhelming, is needed to avoid potentially dangerous situations.
Restrictions for some countries were tougher than others, requiring greater preparation. We now need to arrange pre-departure tests, fill in online forms, get invitation letters from our partners in every country and continually monitor each country's travel restrictions.
For instance, we had no issues sending crew around Europe, provided all paperwork and tests were ready. Australia, however, was quite the challenge. It took a lot of time to get all the paperwork in place for our crew to be made exempt from the current travel ban. We also had to foot costly plane tickets, with half of the flights getting canceled days before departure, forcing us to attempt to find new ones with very few alternative options.
At The ATS Team, we are constantly on the go, with shows in production in every corner of the world. It was hard in the beginning to figure out how to do it — sometimes it seemed impossible — but we managed to carry on with all our scheduled projects, and below, we're outlining some essential information to help producers do the same.
PERMITS, PLANES AND PEOPLE
Permits have proven hard to obtain throughout the pandemic.
In some cases, we've been in direct contact with authorities discussing potential shoots. It's important to prove to them that the team will travel safely, filming will be well prepared and all the precautions needed will be put in place, including frequent PCR tests or preparing to have the crew quarantined and placed within a bubble.
Some countries are very eager to have production teams back in the field, and do their best to support crews, but in some cases, we've hit a wall. It's essential to be flexible to accommodate requests, and you need to account for extra money for permits and locations in your budget since these costs have gone up considerably.
Also, prepare for the extra cost of having staff extend their stay in another country. There were quarantine periods that our team had to go through as part of the entry procedure into certain countries. This had to be factored into both the travel arrangements and production schedules.
At the very least, you need to set aside an additional 20% in your budget for permits and accommodation — more if possible.
GETTING COVERED
Insurance has been another challenge while working internationally. Most insurers do not cover any COVID-related costs directly, leaving us to deal with any potential cancellation or postponement costs ourselves.
However, this can be planned for by creating a financial structure that won't place you in trouble when problems arise, such as having specific COVID contingency budgets with funds allocated for potential costs due to last minute changes or restrictions.
Setting aside extra money for travel, additional accommodation (quarantines) and medical costs is non-negotiable. This can be a separate contingency budget, only used if necessary and agreed upon beforehand with the network or production companies you work with.
If all goes well, those funds may not need to be used, but all parties should understand the potential risk, hence the need to be prepared and accept the extra costs beforehand.
Collaboration with your partners, networks, and other production companies is paramount, so everybody understands and accepts the risks. Make sure you discuss potential medical costs, hard costs incurred if you're forced to stop filming because of COVID-19, and a payment scheme that covers costs at every step of the way (in case of cancellation, for example).
Navigating travel, permits and insurance may get easier as the world opens up, but challenges remain. Producing across borders requires more preparation than ever before.
As we look ahead to the future, I believe some countries will be eager to facilitate filming within their borders. This last year has caused a huge financial impact in many countries. To help in the recovery, those countries need to attract more business and tourism, so I expect incentives and support for TV productions to be in order, and for international TV filming to bounce back even stronger than before.
---
YOUR TRAVEL CHECKLIST
Here is a summary of what to keep top of mind when planning to shoot internationally:
COVID-19 statistics (new cases, deaths, prevalence)
Travel restrictions: Is the country open for everyone or only essential workers? Will we need to quarantine? What tests do we need to do before departure?
Be ready for any possible changes
If needed, secure invitation letters from local partners in order to facilitate entry in the country or describing the essential nature of the work that would make it exempt from travel bans
Where possible, book full air fare, allowing for changes or cancellations
Account for higher permits and location fees. I would advise allocating at least 20% more, but it depends on the type of production (i.e., if it's location-heavy or you receive help from local authorities)
Allocate some money to cover potential COVID-related costs (crew rates or wages during quarantines, hotels or other accommodations, food, tests). In our experience, you need to be looking at adding an extra 10% to make sure you are covered
---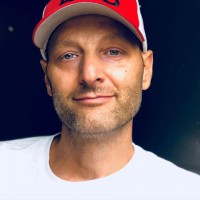 Danny Sanz (pictured left) is executive producer and VP of production at The ATS Team, where he is in charge of ATS International operations. He has previously worked in multiple genres ranging from news to scripted series. Working with a wide range of international producers, he has served at companies including Eccholine and ZED, and started his career at Spanish national network Antena 3 TV.
The ATS Team's expertise includes TV and entertainment development, production services, challenge & stunt design rigging, underwater & high angle life safety, set shop construction, SPFX, staging/truss rentals, and live production. The company has worked for television shows and feature films including The Amazing Race, The Biggest Loser, Top Shot, American Ninja Warrior and Big Brother. It is now also preparing original content and developing new formats based on its expertise on international competition and adventure shows.
Photos courtesy The ATS Team