UK-headquartered prodco Raw is merging its UK and U.S. unscripted development teams, and appointing Oliver Calleja as SVP of what will now be a global unscripted development division.
Calleja had led U.S. development since 2017 at the All3Media-owned shop, and was named SVP of unscripted development for the U.S. last year.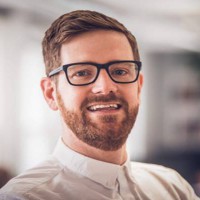 Ross Goodlass, meanwhile, has been appointed as VP of global unscripted development. With Raw since 2016, Goodlass was named head of UK development in 2018.
"In Olly and Ross, we have two of the best development brains in the business who have separately been responsible for a huge slate of commissions on both sides of the Atlantic," said Joely Fether, Raw CEO, in a statement. "As the boundaries of the market continue to shift, bringing our UK and U.S.- facing teams together will add firepower to both, enabling us to continue to find, develop and deliver the best stories to our UK, US and global partners."
The move comes as the Gold Rush prodco prepares for the departure of creative director Adam Hawkins, who is moving to Netflix in the UK later this year to head up its documentary series department.