As part of Realscreen's ongoing DIALOG program, we are happy to share a presentation exploring allyship in the non-fiction and unscripted industry, and how to develop allyship practices that are transformative rather than performative.
The topic was presented by Farzana Nayani (pictured, above) and Emi Lea Kamemoto of Farzana Nayani Consulting and Training for DIALOG, a multi-year initiative designed to create meaningful and lasting change in diversity, equity and inclusion across the non-fiction and unscripted industry.
The session covered topics like asking what allyship is and how to be an ally, as well as addressing common challenges in allyship and next steps that can be acted upon.
The video of the presentation can be seen here on Realscreen's DIALOG resources page (first video on the page) for a limited time.
Nayani is a Diversity, Equity, and Inclusion specialist, business and strategy coach, and international keynote speaker. She's worked with Fortune 500 corporations, public agencies, higher education institutions, school districts and non-profit organizations as a consultant and trainer on diversity and inclusion, intercultural communication, supplier diversity and employee engagement. Her advisory work with employee resource groups, small business advocacy and entrepreneurship, and racial equity & inclusion has taken her to engagements across North America, from the White House to Silicon Valley. Nayani's expertise has been featured in media outlets like The Wall Street Journal, the Washington Post, NPR, the LA Times, Forbes, DiversityInc and Marie Claire. Already a published author, Nayani's next book, The Power of Employee Resource Groups: How People Create Authentic Change, will be released in the spring.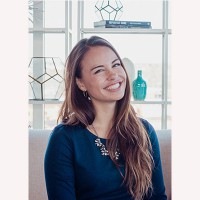 Emi Lea Kamemoto (pictured, left) serves as DEI Strategy and Human Resources consultant for Farzana Nayani Consulting & Training. She has coached leaders, developed strategy, and facilitated discussions with major tech & entertainment streaming services, non-profits, management companies, agencies, and production studios. In 2020, she co-founded Strong Asian Lead, the largest public directory of Asian American Pacific Islanders in Entertainment to ensure that Asian Americans are collaborating on stories that accurately depict their diverse identities. She also worked as Human Resources strategist and Learning & Development executive at the Creative Artists Agency.