The International Documentary Film Festival Amsterdam (IDFA) Forum was hosted last week, featuring more than 20 projects pitched at the hybrid copro and co-financing market. Some of the presenting filmmakers and the panelists, hailing from different broadcasters and distributors, attended in person, while others appeared through video.
The below is an overview of the projects pitched on the first day of the Forum, on Nov. 22. Realscreen will cover the other days of the Forum throughout this week.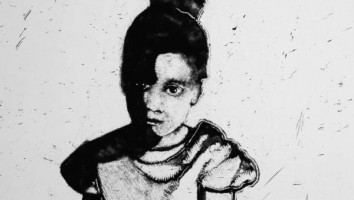 In Your Shadow
Director: Thabi Mooi, Tom Fassaert
Producers: Renko Douze, Hasse van Nunen
Production company: Een van de jongens, Les Films d'Ici, Long Story Short
Country: Netherlands, France, South Africa
Status: Start of production
IDFA logline: After 37 years of silence, filmmaker Thabi takes her father on a quest to shed light on his secret past as a South African freedom fighter. Tracing his footsteps in exile, they finally attempt to escape the shadows of the past and heal their disturbed bond.
The film's two directors, along with producer Renko Douze, were on hand to present In Your Shadow. Fassaert and Mooi's previous film, A Family Affair, delved into Fassaert's own family history.
The filmmakers explained that as they have roughly half of their budget in place, their plan is to enter production next spring and they're looking for broadcasters, financiers, impact partners, sales agents and distributors to help the documentary find a global audience. The team expects the film to be released by the end of 2023.
Many of the Forum panelists wanted to know how the personal story of the filmmaker and father would be balanced with South African political and historical context. Charlie Phillips of The Guardian also wanted to know how prepared Mooi is to reveal deeper aspects of herself to her father through interviewing and filming.
"Your side of this is really important and is in some ways the side I am as interested in, because it is a present day story that I don't think we hear enough about," Phillips said.
Martin Pieper of German pubcaster ZDF said he believes this story is one many children of parents who experienced World War II have encountered, seeing a universal appeal to the documentary.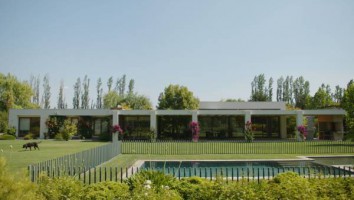 La Casa
Directors and Producers: Bettina Perut, Iván Osnovikoff
Executive Producers: Maite Alberdi, Dirk Manthey, Alexandra Galvis
Production company: Perut + Osnovikoff Ltda., Dirk Manthey Film
Country: Chile, Germany
Status: In production
IDFA logline: In Chile a social revolt is unleashed and a global pandemic forces people into confinement. We shift our attention toward the inside of a house, revealing an unexpected multidimensional universe.
The pitch team of Perut, Osnovikoff and Manthey impressed panelists enough to win the Best Pitch award at this year's Forum.
The project is currently in the shooting stage, Manthey said, with about 65% of the budget confirmed. He said the film will be completed by December 2022.
Panelists praised the filmmakers' pitch, citing how it uses limitations of how they can film and produce the documentary as a creative form, and how it combines story lines within the walls of the condo with WhatsApp messages received from outside the home.
Cristine Platt of Roco Films was especially interested in how the film covered a timely topic during the COVID-19 pandemic.
"This idea when we've all had to retract and go into our homes and our worlds have become smaller, we have naturally maybe not paid as much attention to what's happening outside in the world, and I think that's a really interesting idea to explore in the film," Platt said.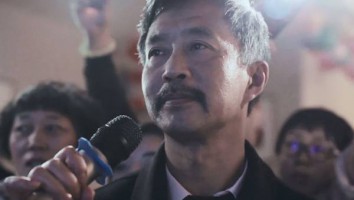 The Vagrant Master
Directors: Weichao Xu, Weixi Chen
Producer: Jia Zhao
Production company: Muyi Film
Countries: Netherlands, China
Production status: In production
IDFA logline: A man starts to lose control of his life when overnight fame puts his feet back on the society [that] once left him behind.
After recently receiving support from the Sundance Institute, the pitch team presented The Vagrant Master to find pre-sales and sales agents to bring this project to completion in 2022. The pitch was presented by Jia Zhao and the filmmakers.
The panelists praised the project for having international appeal while telling a contemporary story. The filmmakers were advised to be careful with the visual language because pictures of the Internet can be very local and specific to different countries.
Renaud Allilaire of France Télévisions said he was interested in how the project finds its central character, Shen Wei, at a crossroads after the vagabond went viral on a popular live-streaming app for reading ancient literature, with the notoriety making his former life more difficult.
"It's a very original approach of not only what Chinese society faces, but probably what we all face as the Internet has flooded our daily lives," Allilaire said. "It's very compelling to see that now the Internet has invaded all of his daily life, he doesn't have the street but he doesn't have the Internet either."
Salma Abdalla of Autlook Filmsales, praised the project's universal storytelling and advised the filmmakers to think about remake rights, seeing the potential for their story to be fictionalized in a way that would appeal to international audiences.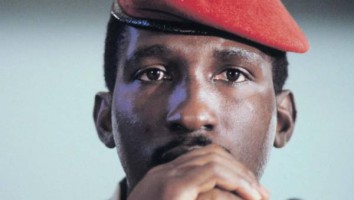 Who Killed Thomas Sankara?
Director: Mads Brügger
Producers: Jeremy Zelnik, Tancrede Ramonet
Production company: Temps Noir, Dibona Films, Wingman Media ApS
Countries: France, Denmark
Production status: Development
IDFA logline: The first international investigation on Thomas Sankara's murder in 1987, the former President of Burkina Faso also known as the "African Che Guevara."
The murder-mystery documentary, presented at the Forum by Brügger, Zelnik and Ramonet, is projected by the team to start production in June and end in December 2023, with an expected release of January 2024.
The panel was excited for Brügger's newest work and to see the director's spirit in the project, after successful projects such as his recent 2020 series The Mole: Undercover in North Korea. Philippa Kowarksy of the BBC 'Storyville' strand said her company has collaborated with the filmmaker before and loved his work, adding she trusts him to be able to convince many viewers to care about this story.
"The fact that there's present tense in the trial is incredible and will be super helpful for the film. And I definitely agree to theatrical, even if I'm working for the BBC now, because I think a film like this is going to benefit a lot from press and attention," Kowarsky said.
Mark Edwards of Netflix also expressed interest as the streaming platform is looking for more African stories, he said.
"For Netflix, the questions are audience and the notoriety of Sankara as an African hero. For Francophone Africa it's there, I think the question is will his name and this investigation resonate for audiences in, say, Nigeria and South Africa," Edwards said.
"And then just the storytelling. I think Mads is one answer to the storytelling, but where the investigation takes you on a concrete level into the Cold War and into the implication of world powers, that promise is a big promise to hold up."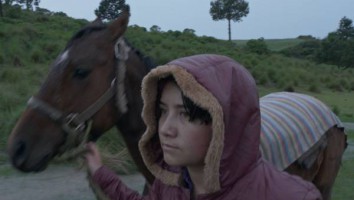 The Echo
Director: Tatiana Huezo
Producers: Tatiana Huezo, Dalia Rocío Reyes Campos
Production companies: Chulada Films, Radiola Films S.R.L. de C.V.
Country: Mexico
Production status: Development
IDFA logline: In a remote and solitary valley, punished by winter and drought, the children learn to gaze upon death, illness and love. A story about feeling vertigo in the face of life, about growing up.
Around 80% of The Echo's financing is in place, with the team behind the film looking for the last 20% to cover shooting in the dry season in May, as well as editing and post-production. The team's hope is for the film to premiere in early 2023. Huezo was present at the IDFA Forum to present the pitch.
The panelists praised the quality of Huezo's filmmaking, as well as her past work, and echoed an attachment to the film's characters. Multiple panelists wanted to know how long the film would stay with these characters to track their development.
Jason Ishikawa of Cinetic Media was curious how much climate change would be an aspect in this film, with the documentary showing extreme weather. He also said he liked the more feminine outlook on this issue that Heuzo is using.
"I love seeing that in this film you're taking the agriculture and taking a feminine perspective, especially for young women, so it's a really interesting project for us," Ishikawa said.