The Toronto International Film Festival (TIFF) has appointed festival veteran Cameron Bailey as its new CEO.
Having racked up 25 years with the organization thus far, Bailey has held several posts throughout his tenure first as a programmer with Perspective Canada, then founding the Planet Africa section, working as artistic director, and most recently as the co-head of the organization, serving in that role along with Joana Vicente. Vicente left TIFF earlier this year to take on the CEO post at the Sundance Institute.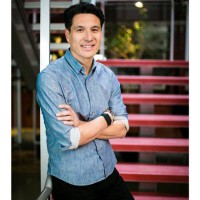 The move comes in tandem with the news that Jeffrey Remedios, chairman and CEO of Universal Music Canada, has been named the new chair of the festival's board. He replaces Jennifer Tory, who has held the role since 2016.
Remedios, who has served on the board for the last five years, is a leader in both the music and business sectors, and is known for navigating digital transformations with entrepreneurial creativity and strategic focus.
"I could not be more assured in my first act as chair representing the TIFF Board in the appointment of Cameron Bailey as CEO," Remedios said in a statement. "Cameron is a luminary in the global film industry and his committed leadership, strategic perspective and unparalleled passion has already built an essential foundation for this organization. There is no one better suited to drive TIFF forward."
"TIFF's mission to 'transform the way people see the world through film' is my mission as well," added Bailey. "I believe the moving image has a unique power to tap into our deepest emotions, and shift the way we view our world and each other. It's both a joy and an enormous responsibility to lead our passionate, committed TIFF team as we connect people and communities through film.
TIFF also announced the departure of longtime members Ellis Jacob (who sat on the board for 17 years), Wade Oosterman (a 13-year vet) and Shabin Mohamed (nine years). Other members stepping down are Francis Shen, Frank Kollmar and Geoff Beattie.
Joining the board are Mary DePaoli, Danis Goulet, Allen Lau, Devorah Lithwick and Laurie May.
(With files from Barry Walsh)