Indie prodco MY Entertainment announced on Tuesday (Dec. 21) three promotions on its executive team.
The company upped Sarah Glaser (pictured) to vice president of development, a role she will also serve in for the company's premium production division One Foot Forward. MY Entertainment also promoted Jonathan Grosskopf to vice president of current programming, and Kerry Miles to senior producer of content.
The promotions were announced by MY Entertainment president and founder Michael Yudin. All three will continue to work out of the company's New York City headquarters.
"Sarah, Jonathan and Kerry have continually made invaluable contributions to our company.  Their personal creative approaches to developing and producing shows that deliver loyal, engaged viewers for our network partners has helped to further enhance MY Entertainment's reputation in the global content community," Yudin said in a news release.
Glaser most recently worked as director of development for MY Entertainment after joining the company in 2020. She previously worked as director of development for Optomen Productions, where she developed and cast The Employables, the A&E docuseries on neurodiversity. She also developed the upcoming PBS cooking competition series The Great American Recipe, which celebrates multiculturalism in American food.
She has also worked at NorthSouth Productions, served as production manager of the truTV Impractical Jokers tour special Practically Live! and helped to create and launch series like Milwaukee Blacksmith for History and The Road Trick for Redbull TV.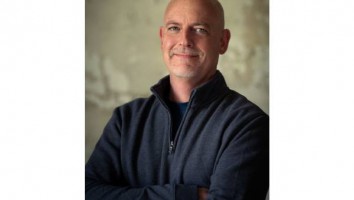 Grosskopf (pictured above) enters his new role after most recently serving as MY Entertainment's executive producer. He joined the company in 2016, and was an executive producer on the company's paranormal Travel Channel series Destination Fear. He also formatted and launched the PBS series Legacy List.
In the past, Grosskopf has served as an executive producer and showrunner while pioneering docu-reality formats for networks like ESPN, A&E, Animal Planet and Discovery ID. He was one of the co-executive producers on the ABC hit Wife Swap, and served as an executive producer of original programming at SundanceTV, where he oversaw series like Dream School, Push Girls, Approval Matrix, All on the Line with Joe Zee and The Writer's Room.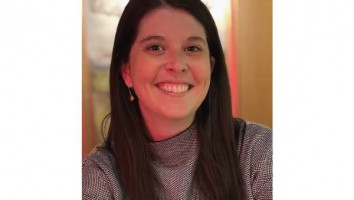 Kerry Miles (pictured above) has served as in-house producer at MY Entertainment since 2019, working on projects like Legacy List and Destination Fear. In her role as director of development for the company, she also worked on numerous projects for Travel Channel, Food Network, Oxygen and MTV. She began her career with MY Entertainment in 2012, serving as executive assistant to to the president and COO.