Veteran television executives Philipp Steffens and Julie Link are setting up a new production and talent management company, Glisk, in partnership with France's Federation Entertainment, which focuses on the creation, production, financing and distribution of original productions via a stable of independent studios.
Glisk is billed as a multifaceted company that will produce scripted, unscripted and formats for the German domestic marketplace alongside international multi-genre co-productions with global appeal while also focusing on bringing German content and brands to a global audience. The company will also act as a management company for established and new talent including actors, writers and directors.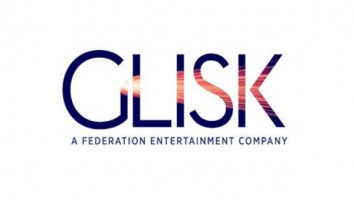 Glisk principals and co-founders Steffens and Link (pictured) each have a strong track record in fiction and non-fiction, both in Germany and internationally.
Link is a producer and creative executive with over 20 years of experience at major studios in the U.S. and Europe. Most recently she held the position of managing director at Splendid Studios. Prior to that she held senior positions as international consultant for critical content and EVP development at that company's previous incarnation, Relativity Television, where she developed shows such as Catfish: The TV Show and the Emmy-winning format Extreme Makeover: Home Edition, both of which are still airing in the U.S. with the formats selling worldwide.
Steffens is an award-winning fiction producer with experience at major European broadcasters and prodcos, creating and producing the miniseries The Valley for TNT Germany, as well as the award-winning hit German TV series The Last Cop. In 2014 he became head of fiction at RTL Television, where he was responsible for all drama and comedy productions.
The partnership is part of Federation Entertainment's recent global expansion, which included the French indie partnering with U.S.-based entertainment studio Anonymous Content to launch a joint venture to create TV and film projects for the French and global markets, while growing its U.S. footprint with the launch of L.A.-based management and production company Animal Federation. The company also recently set up a UK operation.
"Germany was the last major European country where Federation had yet to establish a solid presence because we were waiting to meet the right partners. Julie Link and Philipp Steffens are those partners," said Federation founder and president Pascal Breton in a release. "Julie and Philipp perfectly embody the balance between artistic excellence and an ambition to engage our ever-growing audiences, particularly on digital platforms.
"We hope that our combined forces will attract even more talent for our management activities and also to develop and co-produce a large slate of independent productions. Federation's contribution to the gaps in development, pre-sales, and distribution financing should allow Julie and Philipp and their partners to launch more productions in the coming years, and we look forward to working with them," he added.
"As husband and wife we have wanted to work together for a long time, and the last year has provided the perfect environment for us to make our dream a reality," added Glisk co-founders Steffens and Link. "We want to be an incubator for great ideas and bring them to light, creating engaging and emotional content that travels globally. We couldn't ask for a better partner than Federation Entertainment — they have a real understanding of our goals and will be an incredible support as we are able to tap into the outstanding talent at the global network of independent studios."