If the critical accolades, award nominations and honors are anything to go by, 1969 might have given us the "Summer of Soul," but 2021 might go down as the year of the music doc.
Summer of Soul (…Or, When the Revolution Could Not Be Televised) is Ahmir "Questlove" Thompson's directorial debut. It sees the music aficionado and drummer for modern R&B/hip-hop powerhouse The Roots put his extensive historical knowledge about the genre to good use while also treating previously unearthed footage of the Harlem Cultural Festival in 1969, featuring a plethora of iconic soul music stars, with the reverence it warrants.
The end result connected with audiences and critics alike. The film's Sundance premiere in January of 2021 was buoyed by a Grand Jury Prize win and an Audience Award for documentary, and a slew of honors has followed, with six wins at the Critics Choice Documentary Awards alone, including for best documentary feature, best editing, best archival documentary and best music documentary. Streaming on Hulu, as of press time the doc has grossed US$3,671,773 worldwide theatrically.
But Thompson's ebullient effort wasn't the only music doc making headlines in 2021. Another archive-heavy project that brought new life, and probably a substantial new audience, to a major event of the 1960s — the last kick at the can from what was then the world's biggest rock band — also figured largely in one streamer's schedule.
Peter Jackson's The Beatles: Get Back saw the director and his team apply the same meticulous, state-of-the-art restoration process to an archival treasure trove — in this case, 60 hours of film and 150 hours of audio from the recording sessions of the Beatles' Let It Be album — that he did for his examination of the First World War, 2018′s They Shall Not Grow Old. While Disney+ has not, as of yet, released viewership data for the eight-hour docuseries, one can hazard a guess that at least for one demographic, the project prompted a flood of subscriptions this past fall.
"For the first time [record labels] are beginning to see that a documentary is a lot more than a promotional piece. This is a chance to create a piece of art for that band or artist which can stand with the records as part of their legacy."
Not to be outdone, in 2021 HBO unveiled a strand devoted to music documentaries, 'Music Box,' created by Bill Simmons, former sports analyst and founder of sports and pop culture website The Ringer. The first season featured such films as Penny Lane's Listening to Kenny G; Alison Klayman's Jagged, which explored the making of Alanis Morrissette's iconic Jagged Little Pill album; and John Maggio's Mr. Saturday Night, an archive-heavy look at the life and career of music impresario Robert Stigwood. Also streaming on HBO Max, the strand has been renewed for a second season.
All of this music-centric programming is a boon to fans. But it also serves as a welcome trend for documentarians, already enjoying the benefits of a renaissance for the genre bolstered in part by content-hungry streamers; the archive producers who comb the vaults to bring the stories to life; and the music labels that house the recorded legacies of the artists being featured.
"We used to do one project a year, or have one starting when another was finishing," says Nigel Sinclair (pictured, below), co-founder with Guy East of Los Angeles-based prodco White Horse Pictures. "Now we have eight projects on the go, which is fun, but rather overwhelming."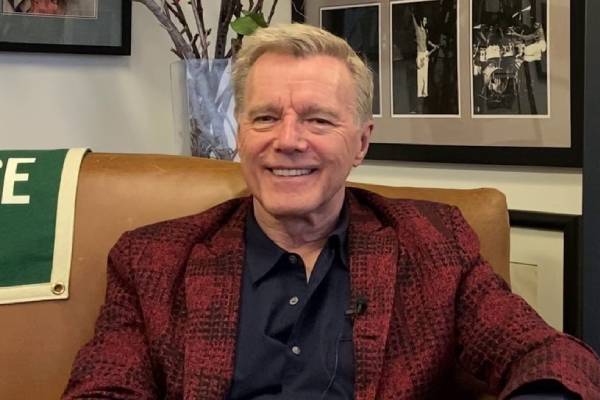 In addition to its slate of big-budget narrative films, White Horse has carved out a reputation as a top producer of major music documentaries, many of which feature A-list directors weaving intricate histories through the use of exhaustively researched archive material. Examples include No Direction Home: Bob Dylan, a look at the iconic singer/songwriter's meteoric rise from 1961 to 1966, helmed by Martin Scorsese; George Harrison: Living in the Material World, also directed by Scorsese; The Beatles: Eight Days a Week — The Touring Years, directed by Ron Howard; The Apollo, Roger Ross Williams' loving look at the storied Harlem nightclub; and Pavarotti, another project from Howard celebrating the famed Italian operatic tenor.
"I've been doing this since 2005, and the idea of taking high-end, feature-film narrative directors like Martin Scorsese or Ron Howard wasn't generally followed back then," says Sinclair when asked about how music docs have evolved as of late. "Documentaries were made by documentary filmmakers. But that's in the past, and now the people licensing the footage realize they have a unique commodity, without which the film cannot be made."
Enter the major music labels. While considerable amounts of footage can often be licensed through various news organizations and archive specialists with specific collections (White Horse entered into a production partnership with one such speciality shop, Reelin' in the Years, in 2019), the labels that have shepherded the artists' recording legacies are building upon those considerable assets with visual material, and in several cases are establishing film divisions to coproduce projects featuring their stars.
Recent music docs made with the participation of such divisions include The Bee Gees: How Can You Mend a Broken Heart, directed by Frank Marshall and produced with White Horse Pictures for Polygram Entertainment, which aired on HBO; and The Velvet Underground, the highly touted doc from Todd Haynes acquired by Apple TV+ and produced with Universal Music Group. In 2021, two more label groups with considerable catalogs unveiled special content divisions and deals with production studios: Concord Music, which has such legendary artists as Creedence Clearwater Revival, James Taylor, Phil Collins and the Stax Records roster in its stable; and Universal Music Group content wing Mercury Studios, which houses the Mercury Records portfolio and is partnering with BBC Studios' documentary unit for upcoming projects.
"Now that we have more profile within the industry, we are getting a lot of pitches and ideas coming in from the outside," says Sophia Dilley (pictured, below), senior vice president of Concord Originals. "It really depends on the artist and the catalog we're looking at. In a lot of cases, we're looking for partners on projects that we have under our roof as well."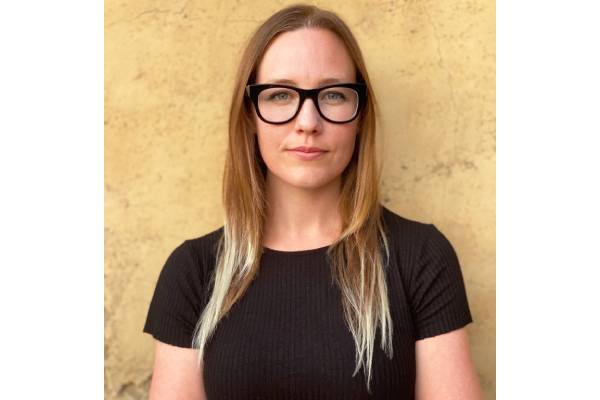 Concord and White Horse are currently in production on a doc project featuring renowned keyboardist Billy Preston (pictured, top of page — photo courtesy of Preston Music Group). The famed sideman and solo artist passed in 2006, but is once again in the public eye via the Get Back docuseries, as it was Preston's entry into the Beatles' orbit during their recording sessions in 1969 that galvanized the band to move forward with what would be their final release.
Dilley says Concord currently has somewhere in the neighborhood of 900,000 copyrights under its roof. Besides the Preston project, Concord is also working on a narrative "genre thriller" that will incorporate the Robert Johnson catalog, and is teaming with Jennifer Lopez's Nuyorican Productions to develop projects based on the label's portfolio of musicals.
"We hope that we can add value in that way and hopefully provide a filmmaker with the ability to go in and objectively tell a story with a unique perspective by utilizing the assets we have," says Dilley. However, she cautions that there are still hurdles for documentarians to clear when working on music docs, particularly projects featuring artists who recorded for multiple labels. "It's never not complicated," she says with a laugh.
White Horse's Nigel Sinclair agrees that the increased interest in music docs has created new challenges for filmmakers as well as opportunities. On the one hand the YouTube era, which allows anyone to upload rare material at any given time, makes footage easier to come by; conversely, Sinclair says the cost of licensing is going up.
Such considerations might make the music labels, with their wealth of resources — financial and otherwise — increasingly important partners for music docs going forward. "For the first time they're beginning to see that a documentary is a lot more than a promotional piece," Sinclair surmises. "This is a chance to create a piece of art for that band or artist which can stand with the records as part of their legacy."
This story first appeared in the January/February 2022 issue of Realscreen Magazine, which is out now. Not a subscriber? Click this subscription link for more information.