Boat Rocker Studios has merged its scripted and unscripted groups as part of an update to its organizational structure.
The newly integrated division Boat Rocker Studios, TV combines the scripted and unscripted groups under the Boat Rocker banner and operates in addition to the company's kids & family and rights divisions.
Senior execs Jay Peterson and Steve Lescroart (pictured) will continue to hold the titles of president, Boat Rocker Studios, unscripted and president, Boat Rocker Studios, scripted, respectively, while Lescroart will also hold the newly created role of COO of Boat Rocker Studios, TV, to oversee the division's day-to-day operations.
The scripted division was created in 2020 as a rebrand of L.A.-based acquisition Platform One Media, with Toronto's Temple Street later folded into the brand. The unscripted division includes several Boat Rocker-owned production companies, including Toronto's Insight Productions and Proper Television, L.A.'s Maven and New York-based Matador Content.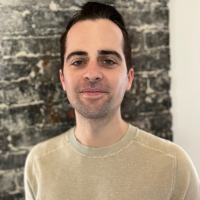 The company has also made Boat Rocker Ventures a formal operating group within the organization, promoting Eric Taitz (pictured left) as SVP and general manager of the division. Boat Rocker Media president Michel Pratte will oversee Boat Rocker Ventures, as well as its talent management company Untitled Entertainment and the parentco's corporate communications.
Taitz, formerly VP, corporate development and strategy, will work with Untitled Entertainment to support the growth of Boat Rocker's talent management work, with the goal of accelerating "opportunities where talent, commerce and content overlap," according to a release.
"We're pleased to be bolstering the management of our operating divisions to help build further connectivity and value for our creative partners across the company," said Ivan Schneeberg and David Fortier, co-executive chairmen, Boat Rocker Media and co-chairmen, Boat Rocker Studios, in a statement. "As the home for creative visionaries, we're continually pursuing ways to improve how we work with partners to enhance the creative and business value of their endeavors and these updates to our structure will help us fully optimize."
by Kelly Townsend, Playback Daily
Images courtesy of Boat Rocker