Growing up in a religious household, and with a passion for music, pop culture and fashion, the story of the controversial megachurch Hillsong was something that quickly captured Dan Johnstone's attention.
"Hillsong is a global phenomenon that unites all these aspects and is the first of its kind to cross over from the religious world into the mainstream," said Johnstone. "I recognized this, and it simply felt like a fantastic story to explore."
Johnstone was speaking to Realscreen about his company Breaklight Pictures' new docuseries Hillsong: A Megachurch Exposed, which chronicles the rise of Hillsong and the ultimate downfall of its senior pastor, Carl Lentz. Premiering on Thursday (March 24) on non-fiction streaming platform Discovery+, the series was produced by Breaklight in association with New York Post Entertainment. Johnstone serves as an executive producer, along with Steve Michaels and Jodi Flynn for Breaklight's parent company The Content Group, and Troy Searer for New York Post Entertainment.
Since its founding in 1983, Hillsong has amassed more than 150,000 members around the globe, at least partially because of the emphasis it places on popular music — as well as the prominent celebrities that at one time attended the church, such as Justin Bieber. But as the new docuseries details, that success brought with it a great deal of scandal and controversy.
Hillsong: A Megachurch Exposed profiles a variety of current and former members of the church who have come forward to share stories of alleged trauma, abuse, financial and labor exploitation, homophobia and racism. Among those interviewed are Ranin Karim (pictured above), who allegedly had a five-month affair with senior pastor Lentz, which led to his termination from Hillsong; New York Post reporter Hannah Frishberg; author Ben Kirby, an expert on megachurches and the creator of the PreachersNSneakers Instagram account; as well as former Hillsong volunteers.
The series is premiering just as Hillsong returns to the news, with the Hillsong Church Global and Australian Boards announcing on Wednesday (March 23) that church founder Brian Houston has resigned. This follows the church's earlier announcement that it was looking into two reports of Houston behaving inappropriately in the last decade.
Johnstone (pictured below) sat down with Realscreen to discuss the series ahead of its premiere.
The following interview has been edited for clarity and length.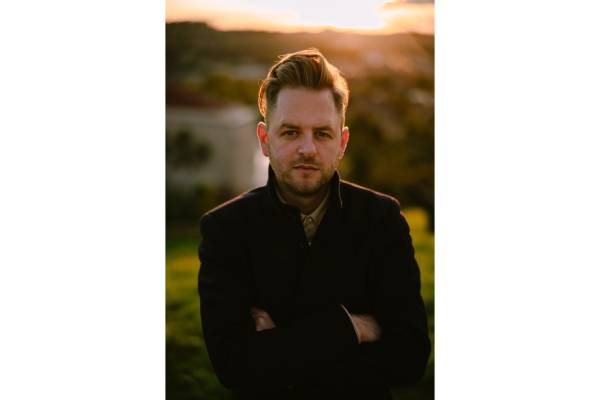 What aspects of Hillsong's story, and the stories of the interviewees included in the series, most appealed to you and Breaklight Pictures?
A church with an incomparable reach that touches every aspect of culture — religious and pop. Former pastor Carl Lentz had a modern-day rockstar appeal and never looked out of place standing next to the most famous people in the world. Instantly, the story was enticing. The emotional, personal stories within the church — beyond the glitz and glitter — most resonated with me and Breaklight. Those are the voices we aim to unite and to speak with [about] this giant organization. The premium aspect comes from the time and depth we take with each personal story and how it reflects on our culture.
What made Discovery+ a good partner and platform for this series?
I've been lucky enough to partner with Discovery+ on two previous emotionally driven shows, which delved into sensitive and difficult subject matter. The platform of Discovery+ allows us to tell a thorough three-part arching story and elevate it both emotionally and contextually.
What was the experience like to speak with Hillsong insiders about their experiences with the church?
It was humbling, sometimes very moving and often inspiring. The show is told from the perspectives of people who have been in the church. They are the lifeblood of the story, they are the choir. The whole team knew that we were dealing with very personal testimonies, and in some instances this was the first time folks were being heard. For that reason, it was important to gain a line of trust between us and each of the participants.
When searching for experts to include in this series, what qualities were you looking for?
[Author] Ben Kirby was a delight, and contributed to one of the most impactful interviews we conducted. Ben is at the crux of culture and religion and has spent a lot of time thinking and processing at that crossroad, which is why his expertise provided great context to Carl during his rise and incredible insight into modern church life. We wanted experts who had unique perspectives and who could reach viewers who might not have any experience in the church. Elle Hardy and Kelsey McKinney have both lived and breathed this world from different yet entirely complementary perspectives. It was important for our experts to be able to provide context while connecting to the emotional aspect of the church.
Two years on from Breaklight's launch, how do you think the company's work compares to your original vision?
When Breaklight launched, it was most important to have a point of view and a voice and that our viewers could recognize who we are by how we tell our stories. I repeat this to anyone who joins our team on the first day. Up to this point, I'm most proud of achieving this goal, and I think our stories are becoming increasingly clear and defined. From an emotionally driven crime show to an epic manhunt to Hillsong, all our stories share unique, human points of entry that ask questions and elevate them beyond the sum of their parts. I have come to realize that for every year of production, you age seven human years. This was not part of the initial vision, but I'll take it to keep doing what we love.