A wide selection of documentary and non-fiction titles will be launched at this year's hybrid MIPTV event, which runs from April 4 to 6. Today, Realscreen presents the fourth installment of our roundup of titles being shopped at MIPTV 2022. Click on the links to read parts one, two and three.
FRED MEDIA
The Melbourne-based distributor will bring nearly 100 hours of new content to MIPTV from five of its key production partners.
First up are two high-tension offerings from Australian prodco WTFN, both of which premiered domestically on Seven Network. Police Strike Force (6 x 60 min., pictured top) employs exclusive audio and video recordings of surveillance, raids and interrogation from the New South Wales police force to give viewers an up-close-and-personal view of law enforcement operations. Code 1: Minute by Minute (8 x 60 min.), meanwhile, breaks down some of the most calamitous and tragic news events in Australian history through eyewitness testimony and on-the-spot video.
In a cheerier vein, Fred will also shop WTFN's de-cluttering and renovation lifestyle format Space Invaders (10 x 60 min.), and the heartwarming animal-rescue series Bondi Vet (15 x 60 min.).
New Zealand's Stripe Studios is the prodco behind Uncharted NZ (8 x 30 min.), in which hosts Tim Roxborough and Carolyn Taylor traverse the country's spectacularly diverse landscapes, as well as The House that JK Built (6 x 30 min.), which follows Kiwi rugby legend Sir John Kirwan as he attempts to turn his old family dwelling into a new dream home.
Also from New Zealand, Gibson Group has provided Fred with two entomological series for younger viewers, both featuring presenter Morgane Merien. Bug Hunter! (two series, 13 x 12 min.) follows Merien on a globetrotting quest to find some of the world's most exotic insects, while Bug Hunter! Cooking with Insects (5 x 30 min.) introduces audiences to a range of insect-themed dishes from around the globe.
Finally, Fred will offer six new food series from U.S. culinary format specialist Tastemade. Frankie vs the Internet (4 x 30 min.) sees social media chefs attempt to transform their Instagram-sensation dishes into actual, edible meals. In All Up in My Grill (two series, 16 x 30 min.) chef Dale Talde dishes up a wide range of meals from his own backyard barbecue.
KESHET INTERNATIONAL
The Israeli prodco and distributor revealed its packed spring slate in a virtual preview on Wednesday (March 30) ahead of MIPTV.
On the factual side is a raft of UK-sourced content, beginning with Ellie Simmonds: A World Without Dwarfism? (1 x 60 min.), produced by Flicker Productions for BBC One. The standalone doc follows British Paralympian gold medalist Simmonds (pictured below) as she investigates a new drug that could mitigate the effects of the bone growth condition achondroplasia, the most common cause of dwarfism.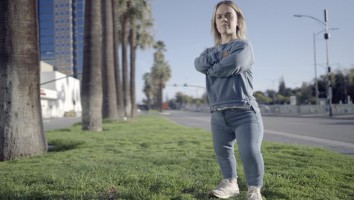 Also on Keshet's unscripted slate is a close-to-home offering, the new dating format Family Dinner Date from Artza Productions for Keshet 12, in which divorced celebs invites two potential love matches to sit down with the celebrity's friends and family for what are surely eventful meals.
QUINTUS STUDIOS
The Berlin-based factual distributor leads off its MIPTV slate with the previously announced Supercar Tech (5 x 60 min.), a co-production with U.S. prodco Cry Havoc, which takes viewers under the hood of the world's most cutting-edge high-performance sports cars.
Beyond Borders: Inside American Immigration (6 x 60 min.) from Peninsula Television offers an embedded POV on the daily operations of the controversial U.S. Immigration and Customs Enforcement (ICE) agency, which is responsible for barring access to and removing those seeking to enter the country illegally.
From Middlechild Productions, The World's Most Dangerous Rescues (6 x 60 min.) delivers on the promise of its title by employing firsthand testimony, news archive and user-generated content to recount hair's-breadth escapes from disaster, with five to six potentially fatal situations — from fires to plane crashes to tsunamis — covered in each episode.
Lastly, the 60-minute doc Crisis in Cocaine Valley (pictured below) from Maximus Films takes viewers deep into the Peruvian Andes, the heart of cocaine production in South America, to investigate how COVID has impacted the drug trade and, by extension, the economic lifeline for local communities.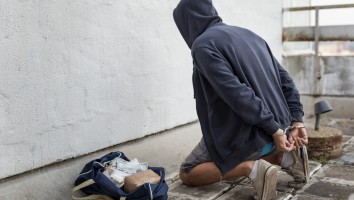 WOODCUT MEDIA
The UK factual entertainment prodco arrives at MIPTV with several titles, one of which is being presented to buyers for the first time.
The debutante is (K)nox: The Rob Knox Story, produced by Nick Kenton and The Rob Knox Foundation. The one-hour doc covers the 2008 murder of 18-year-old actor Knox, co-star of Harry Potter and the Half-Blood Prince, who was stabbed to death outside a London bar when he intervened in a fight to protect his brother. In addition to paying tribute to Knox through interviews with his friends, family and Potter colleagues — including actors Jim Broadbent (pictured below) and Ray Winstone — the film uses his tragic death to spotlight the ongoing epidemic of knife crime in the UK.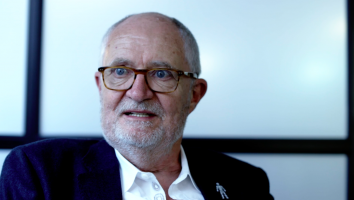 Already picked up by Channel 4 is A Royal Guide To (6 x 60 min.), which employs richly detailed archive and insider interviews to explore the traditions, customs and protocols that dictate the public behavior of the British royal family, and delves into the history of how these sometimes bizarre-seeming rituals came to be.
Another previously announced title is Forgotten War Stories (6 x 60 min.), which explores Britain's role in such conflicts as the Suez Crisis, the Korean War, the rebellions of colonized peoples in Malaya and Kenya, and the Bosnian War. All rights are available outside the UK and Australia, where the series has already been broadcast on Channel 4 and SBS, respectively.
Last up is Fukushima: Nature in the Danger Zone (1 x 60 min.), which explores how nature has experienced a resurgence within the toxic environment left behind by the 2011 explosion at the Fukushima nuclear facility.