BEACH HOUSE PICTURES
(A Blue Ant Media Company)
Headquarters: Singapore
www.beachhousepictures.com
Number of hours produced in 2021: 70+
Staff: 100-200
Recent projects: The Raincoat Killer (Netflix); Evolve (Curiosity Stream); MasterChef Singapore (MediaCorp Asia); Best Dog Asia (Netflix, Discovery+)
Upcoming titles: Bake Off Japan (Amazon Prime Japan); Otter Dynasty (Animal Planet, Love Nature)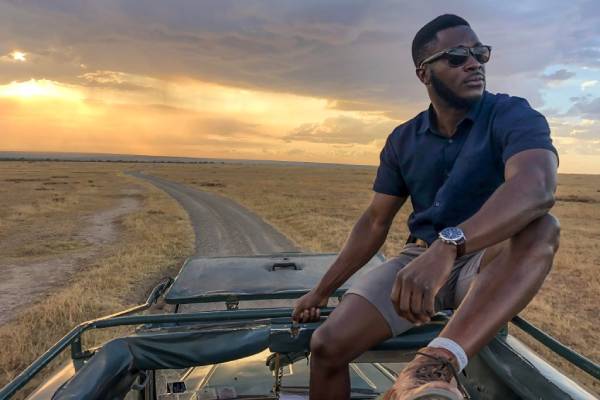 Blue Ant Media's Beach House Pictures (BHP) stands as one of Asia's largest indies. Headquartered in Singapore and operating in the U.S., Japan and China, Beach House specializes in factual, unscripted and scripted programming for global streamers such as Netflix and Amazon Prime, as well as Chinese platforms including Tencent, Bilibili and CCTV9 and cable networks including Discovery, National Geographic and Smithsonian Channel. Among the many successful series from BHP are Ed Stafford: First Man Out, Wild City with David Attenborough, MasterChef Singapore, China from Above and more.
Founded by Donovan Chan and Jocelyn Little, the company's creative director and managing director respectively, BHP is included in the Realscreen Global 100 for the sixth consecutive year. Its recent successes include the Netflix true-crime docuseries The Raincoat Killer, about the hunt for a serial murderer in South Korea in the early 2000s, and the six-part Evolve (pictured above) for CuriosityStream, a series about biomimicry that combines science, wildlife, technology and adventure.
The company's other divisions include Beach House Entertainment, which produces formats and general entertainment programs like Record Rides for National Geographic and Cesar's Recruit: Asia starring Cesar Milan, and Beach House Academy, which offers outreach programs and skills training to both aspiring and established producers across Asia.
—Justin Anderson
NORTHERN PICTURES

Headquarters: Sydney, Australia
www.northernpictures.com.au/
Number of hours produced in 2021: 30
Staff: 22; 500+ freelancers across the 2021 slate
Recent projects: Love on the Spectrum (ABC Australia, Netflix); See What You Made Me Do, Strong Female Lead (SBS)
Upcoming titles: Love on the Spectrum U.S. (Netflix); Southern Ocean Live, Meet the Penguins (ABC)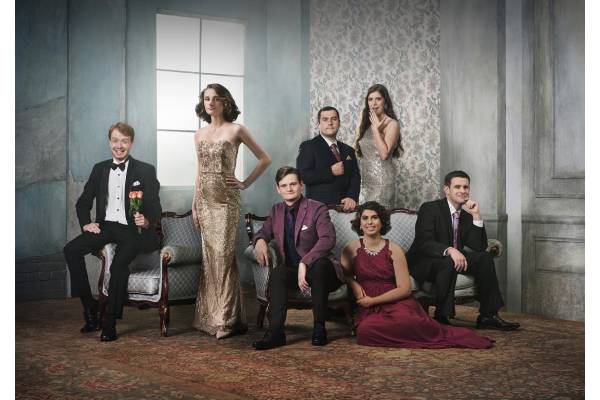 Founded in 2010, Northern Pictures has built a sterling reputation for quality content across myriad genres, and its efforts in 2021 continued to build on that strong foundation.
SBS documentary Strong Female Lead explored issues of sexism, power and misogyny through the lens of Julia Gillard's stint as prime minister in Australia. Archival footage provided the framework for this examination of the vitriol and disrespect that marked Gillard's time in office as the first and, to date, only female PM in Australian history.
Meanwhile, Northern's After the Wildfires, charting Australia's recovery from recent spates of horrific wildfires, was named Best Conservation Film at the 2021 Jackson Hole Awards and Best Environmental Film at the Newport Beach Film Fest. And Love on the Spectrum (pictured above), a docuseries following young adults on the autism spectrum as they navigate romance, continues to attract audiences at home and abroad, with a new season of the American adaptation on the way for Netflix. —Barry Walsh
MORE INTERNATIONAL GLOBAL 100 COMPANIES
Autentic Production
Munich, Germany | www.autentic.com
Inside the Mind of a Con Artist (with Topkapi Nonfiction); Europe's Forgotten Dictators
CJ ENM
Seoul, South Korea | www.cjenm.com
I Can See Your Voice; Love at First Song
Eureka Productions (A Fremantle company)
Sydney, Australia; Los Angeles, CA | www.eurekagroup.tv
Name That Tune; Holey Moley; Dating Around
Gebrueder Beetz Filmproduktion
Cologne, Germany | www.gebrueder-beetz.de
Viral Dreams; The Hunt for Gaddafi's Billions (with Brook Lapping Productions)
Off the Fence
(a ZDF Enterprises company)
Amsterdam, Netherlands | www.offthefence.com
The Year that Rocked the World; Born to Be Wild
Pernel Media
Paris, France | www.pernelmedia.com
Attila the Hun; Legends of the Pharaohs
HONORABLE MENTIONS
Blackfella Films
Sydney, Australia | www.blackfellafilms.com.au
Addicted Australia
EQ Media Group
Sydney, Australia | www.eqmedia.group
No Demo Reno; Aussie Wildlife Rescue; Texas Flipnmove
Terra Mater Studios
Vienna, Austria | www.terramater.com
The Arctic: Our Last Great Wilderness
Zed
Paris, France | www.zed.fr
Zanskar: A Winter of Happiness
To return to the Global 100 home page, click here.