BMG Production Music (BMGPM) is an international, full-service music and sound agency that serves the broadcast, advertising, radio and gaming industries. It boasts a curated catalog of more than half a million tracks that span all genres, and its custom music division can produce original scores or edit existing tracks for projects on the hunt for a more personalized soundtrack.
On top of all that, BMG's B2B music services have been a going concern in the last few years, growing its offering with a number of key senior hires and notable deals. Consider recent partnerships with ITV Studios, Fremantle Media,  Amblin Partners (led by Steven Spielberg) and Netflix — the latter being a long-term agreement to manage and administer the streamer's music publishing rights worldwide outside the U.S. These newest signings add strength to a roster that already boasts clients such as Participant Media, AMC Network and Turner Broadcasting.
And while the company has been busy locking in some of the biggest players in the industry, it's also been expanding its creative roster, signing names such as South African–born composer Alan Lazar (An American Crime, Sex and the City, National Geographic's Natural World). Lazar is slated to produce the 'Luminary Scores' label, a premium selection of production music from a roster of A-list composers.
Most recently, BMGPM announced a partnership with LA's Ah2 Music, the label co-founded by veteran composers Jeff Lippencott (pictured above, left) and Mark T. Williams (pictured above, right) that has contributed to more than 22,000 television episodes. The deal sees BMGPM pick up worldwide (ex-U.S.) publishing rights and global representation of the Ah2 Filtered Music production music catalogue.
Lippencott and Williams are mainstays of the industry, having landed 53 ASCAP Film, TV and Screen Music Awards (including multiple wins of the prestigious Most Performed Themes and Underscore Award) for such shows as American Idol (Fox/ABC), Shark Tank (ABC) and MasterChef (Fox). The duo has also picked up seven BMI Television music awards and two Primetime Emmy noms for Kid Nation (CBS) and Mark Burnett/Steven Spielberg's On the Lot (Fox).
Said Lippencott and Williams of the deal: "We found immediate synergy with the BMGPM team as an extension to what we have built in unscripted television music services over the last 18 years. Their expertise and global reach provides a great home for our music.
"Through decades working with film and TV creatives, we've learned that these teams need to efficiently score their projects with quality music. Partnering with BMGPM allows production teams anywhere in the world to access our Ah2 Filtered Music Catalog and Ah2 Custom Music services."
With an extensive and growing line-up of tracks and talent, BMGPM describes itself as the world's fastest-growing production music company servicing the film, broadcast, games and advertising industries.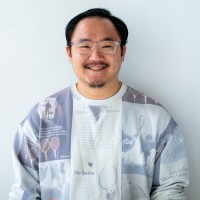 "We've got a fantastic team of creative staff who help navigate our catalogue," said Dan Ford (pictured, left), BMGPM Senior Director Creative Licensing – TV & Film. "Additionally, we have producers who can talk about original music creation or can customize any of their pre-existing tracks. We love to take a deep dive into the catalog and ensure we're helping clients find what they need, or create the right music that will help elevate what they're working on."
What's the best way to get started? Ford says the best partnerships begin with a brainstorm. His advice? Bring in footage, ideas or just a sense of the mood you're trying to create, and have a conversation.
"Just lay it all on us," he adds, "and we can dive in and find what you're looking for. We're a music production company that can think like a TV business, and that's why more of the world's best content creators are choosing to work with us."
Be sure to meet the BMGPM team at Realscreen Summit 2022.