Being that Irwin Entertainment president John Irwin's reality-TV cred is largely based on such titles as Celebrity Rehab and Couples Therapy, some might wonder if his company's new NBC series Dancing With Myself — a competition format inspired by dance trends on TikTok — may be a little outside of his wheelhouse.
Irwin, however, views the format as surprisingly in line with the hallmarks of the unscripted content that Irwin Entertainment typically produces, in terms of its universality, its ability to plug in to the pop-culture zeitgeist, and the celebrity involvement on the series. He also notes that the production process on the format is akin to stand-up comedy specials and live events, something his company does often — only this time, with a competition concept attached.
Dancing With Myself sees contestants competing in dance challenges designed and demonstrated by the show's celebrity creators, which include pop icons Shakira and Nick Jonas, YouTube star Liza Koshy, and host Camille Kostek. Competitors get a brief period to learn a new dance routine in isolation pods, and then must perform for the judges and studio audience. The audience then decides who wins the title of best dancer of the night, which comes with a cash prize. The series will also include appearances from guest celebrities, who will submit their own challenges to the show participants.
Ahead of Dancing With Myself's debut on NBC on May 31, Irwin (pictured, left) sat down with Realscreen to discuss the new series.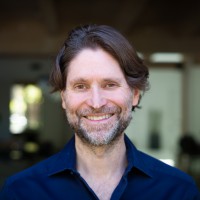 The inspiration for this series, of course, comes from TikTok's surge in popularity. How did you and your team take that trend and morph it into this series idea?
Most of the shows that we do in the reality space always come out of things that are in the zeitgeist, if you will, trends that are happening. And during the pandemic this phenomenon started where everybody's locked up in their house, DJs across the world started hosting these Zoom parties where suddenly you had thousands of people joining Zooms, and then out of that came this kind of dance craze.
Obviously, the attraction was that anybody could do it. Whether it was an eight-year-old boy or a 65-year-old grandmother, everybody started doing it. And you didn't have to be great at the dance to actually get the likes. Some people who weren't good would still pop because of something that they were doing — some part of their personality came out through their dance that people ended up liking.
During this whole thing, we were like, "There's got to be a show in there." Then Shakira posted this video, "Girl Like Me," and it got an insane amount of traction on TikTok — people were going so far as to actually dress up [and] wear the same outfit that she wore. They were trying to mirror the dance to an extreme. And we just felt, like, "Oh my God, she would be the perfect person to bring into this thing." So we shared the format with her, and lucky for us she loved it, and she came on board.
How difficult is it to assess a trend in the zeitgeist, in popular culture, and anticipate that its effect will last long enough that when a series based off of it premieres, the concept still feels timely and relevant?
We created Celebrity Rehab back in the day, and that kind of came out of the same occurrence: suddenly it was on the cover of every single magazine that celebrities were having drug issues and going into rehab. You kind of know when a trend starts to become "in your face" [that] you can't get away from it, and it feels like there's a television show you can create around it that's going to be entertaining.
I think you just know when you find it. From our perspective, as it relates to Dancing With Myself, people love dancing, and there's certainly been enough dance shows on. So I think we felt [that] this is such a relatable space, that it's not a trend that's going to be gone in a couple of months, and it's lasted.
In what ways does this format set itself apart from other dance-based competition series?
I think the biggest piece here is the relatability. It's kind of like The Price Is Right, strangely enough. When you watch The Price Is Right, you feel like, "I can be on that show, because I'm a consumer, I know what things cost." I think the same thing can be said about this show.
This is a show for everybody. Everybody feels like they can dance on some level, and so it's extremely accessible — even more so than an American Idol, because on American Idol you have to be able to sing or you're not going to be able to really cut through. And I think that with this show, it even feels, because of what's happened on TikTok, [that] there is a longer runway for pretty much anybody to be on [it].
On this show there are people that may not be the best dancers, but they do make it through the rounds without getting cut, because there's something about their personality that the audience loves and, as a result, they don't want to send them home. Which is not something you find on So You Think You Can Dance, which really is about being a skilled dancer, whereas this is more [about] encompassing all the pieces.