When discussing the tenacity needed to be a filmmaker, director Mira Nair framed it this way: "The challenge for all of us is to have the heart of a poet and the skin of an elephant." From framing the shot to finding the funding, obstacles can appear from every corner. But while doc-making may not be a vocation for the faint of heart, it is one that thankfully attracts emerging talents. And the filmmakers featured in this two-part report, with their unique perspectives, not only uncover important subjects, but also rejuvenate the genre itself.
REID DAVENPORT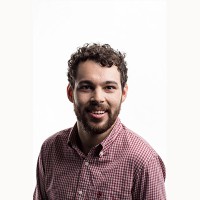 Reid Davenport was named to DOC NYC's "40 Filmmakers Under 40″ in 2020 on the strength of such shorts as Ramped Up and A Cerebral Game, which took a decidedly political stance on the topic of disabilities. His first feature documentary, I Didn't See You There, literally puts audiences in his shoes — and his wheelchair — as he deals with his own frustrations while also exploring the history of human "freak shows" after a circus tent goes up near his home.
I Didn't See You There earned Davenport the directing award in the U.S. Documentary Competition at the 2022 Sundance Film Festival, and also won the Grand Jury Award at the Full Frame Documentary Film Festival.
This is your debut feature, but you've made shorts that also dealt with how society treats people with disabilities. What did you bring from those projects to I Didn't See You There?
This may sound a little too romantic or too cheesy, but I really brought myself. I think that all these projects were very much adjacent to where I was in my life as a person in general and as a person with a disability. So in my first [short] film, Wheelchair Diaries, which explores accessibility in Europe, I was still awakening to the inaccessibility that plagues society as I was also reacting to the inability to study abroad in college. I did a film about baseball a few years ago [A Cerebral Game] where I explored these kind of examples of adolescent heartbreak that I still hadn't really let go of, and that kind of allowed me to let go of it. With I Didn't See You There, I was grappling with being across the country from my family and making it out into the world as a late-twenty/early-thirtysomething [person] and the kind of independence that that takes — how it can be solitary and how disability does or doesn't affect that solitude.
Why was this the story you chose to tell for your first feature documentary?
It started with the aesthetics of it. I wanted to make a film that I shot from my wheelchair. I want to show how beautiful it is to ride around the city in a wheelchair. And then the circus tents went up across from where we were shooting and I gathered all of these microaggressions, and — oh yeah — P.T. Barnum is from my hometown. I think the idea was totally half-baked throughout production [laughs], I wasn't really sure where it was going. And for a documentary film, many times the story is found in the edit — this was no different.
How similar did you find the process of making a feature compared to the shorts you've made?
It was interesting, because I found that the short films that I've made, where they are more personal, were very cathartic, and felt good. This was a little different: it had me feeling a degree of vulnerability that I had never felt before. I had also never worked with an editor before, and I never had the fundraising traction that I had with this [film] before.
When an artist tells stories from a specific community or perspective, particularly more than once, they can sometimes be typecast, for lack of a better word. Is that a concern that you have?
Yes! I went to grad school after my first film… I did one short that wasn't about disability, and then all the rest were about disability. And it was a real mental dilemma for me until I had a conversation with my professor about it, and she said, "Well, what about Marlon Riggs?" And Marlon Riggs, all of his films were about being African American and gay. And she didn't know this, but Marlon Riggs was one of my favorite filmmakers, and I didn't see his films as derivative, I didn't see him as "typecast," I saw him as one of the most innovative documentary filmmakers to ever live. So that kind of perspective allowed me to further embrace the topics that I am drawn to.
When people in underrepresented communities tell their stories it can make some people uncomfortable, or lead to a perception of being confrontational. Is that something you've dealt with?
Yeah. So there's people who think I'm a jerk, and maybe I am really a jerk, I don't know. Maybe it's because I am confrontational. I don't like to be confrontational, I don't like to come across as bitter or a snobby liberal, but if that's what I have to do in order to point stuff out, then that's what I'll do.
JULIE HA & EUGENE YI
Free Chol Soo Lee (pictured, top of page) tells the story of a young Korean immigrant who was arrested in 1973 and convicted of murder based on flimsy evidence. The story caught the attention of journalist K.W. Lee, who inspired a grassroots pan–Asian American movement to win Chol Soo Lee's freedom. The film marks the feature debut from filmmakers Julie Ha and Eugene Yi, who both had extensive careers in media and journalism prior to this project and had previously collaborated in print. Free Chol Soo Lee was nominated for the Grand Jury Prize at Sundance, and has since been acquired by Mubi.
This feels like a big story for your first full-length documentary.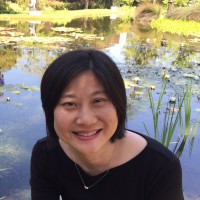 Julie Ha: Yes, it was a very ambitious story to tackle for our first documentary film. I don't think we had thought about that before jumping in. We literally felt like the story beckoned us. We've known about the Chol Soo Lee case for quite a long time through a journalist named K.W. Lee, who's in the film — he's a very influential figure in both of our lives. For me personally, I met him when I was 18 years old and he inspired me to become a journalist. When you learn about a case of a young Korean immigrant man who was wrongfully convicted of murder in the 1970s and a movement of Asian Americans comes and saves him, that type of story really stays with you, and you understand the impact it can have.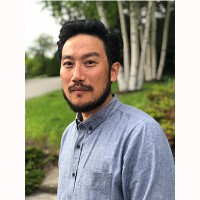 Eugene Yi: I think first films are often personal films in one way or another… And even though this is sort of a big historical story, I think for both of us it really feels like a personal film as well, just because of our relationships with the people who were involved with the case — some of which were pre-existing, like with K.W., and some of which really developed over the course of time while we were working on it. So it feels like a very personal story for both of us that way.
What were your goals for the project in terms of telling Chol Soo Lee's story?
EY: I think that Chol Soo Lee's story represents — and I think we don't get as much of an opportunity as Asian Americans to see — this sort of complex story that doesn't have an easy takeaway, and [we have] to try and make meaning of it. Stories are meaning-making devices ultimately, but to see how the people in our story made meaning of what had happened strikes at something so deeply human that we [all experience] as we go through our lives.
JH: It is big. And the weight of the responsibility and telling such an important story, I think, was part of our nightmares for many years [laughs]. But at the same time, we also knew it was an incredible honor and privilege to be able to explore this story and share it. I think one big thing was we knew for a long time that we wanted to center the film on Chol Soo Lee's voice, and making sure he had agency and was able to tell his own story, but obviously, as a deceased main character, we never had a chance to interview him ourselves. And so we had to rely on the archival material we could find, as well as some written memoirs that he left behind and letters.
The film really shows how much Chol Soo Lee grappled with this sense of responsibility to the Asian American community. Was that feeling of responsibility something you could connect with making the film?
JH: Yes, definitely. And then, Eugene, one of the activists actually said that to us, right? After the film was finished and she saw it, she actually said that… It [had been] more than six years that we'd been working on this, and we absolutely could feel that. And that's just a fraction — a tiny, tiny fraction — of what Chol Soo Lee experienced, we can't even compare.
What kind of unforeseen challenges did you face making the film?
EY: We really couldn't keep filming after [the start of the pandemic], and we had planned on filming more interviews, we were planning on filming even some stylized re-creations for certain plot points, but all that stopped… It forced us to really dive deeper into the archival and embrace that as the identity of the film, grammatically, formally. So as we were cutting we just kept paring away material that was not archival, that was the footage that we had shot, and we just found that the archival gained so much more power because of that.
Look for part two of this report tomorrow.
This story first appeared in the May/June 2022 issue of Realscreen Magazine, which is out now. Not a subscriber? Click our subscription link here for more information.