Silverdocs '12: "Only the Young," "Planet of Snail" triumph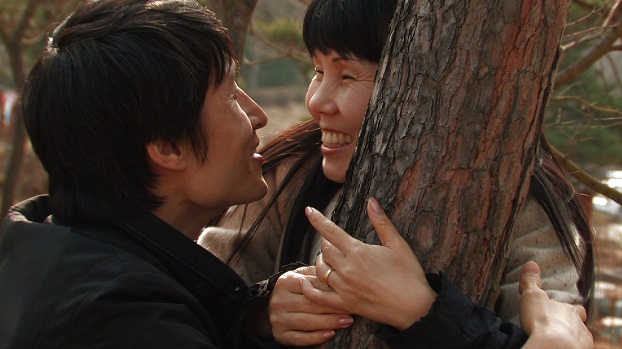 Directors Jason Tippet and Elizabeth Mims' Only the Young and Korean filmmaker Seungiun Yi's Planet of Snail were the top winners at this year's AFI-Discovery Channel Silverdocs Documentary Festival.
Held in Washington DC, the seven-day event hosted more than 27,000 attendees and screened 114 films from 44 countries. The winners were announced at a ceremony in Silver Springs, MD on Sunday (June 24).
Only the Young, about three teens in a chaste love triangle in a depressed California suburb, picked up The Sterling Award for Best U.S. Feature; while Planet of Snail, about a deaf and blind poet and his wife, nabbed the Sterling Award for Best World Feature. The film also picked up the best feature doc award at last year's International Documentary Film Festival Amsterdam.
Both awards came with US$5,000 cash prizes.
The Sterling Award for Best Short Film went to Sari Gilman's King's Point, a doc about six long-term residents of a Florida retirement community. The award came with a $2,500 cash prize.
Check out the complete list of winners below:
Special U.S. Feature Jury Mention
The Waiting Room, directed by Peter Nicks
Special World Feature Jury Mention
Special Flight (Vol Special),  directed by Fernand Melgar
Sterling Short Honorable Mention
Mondays at Racine, directed by Cynthia Wade
Sterling Short Honorable Mention
Paradise, directed by Nadav Kurtz
WGA Documentary Screenplay Award
Ann Richards Texas, written by Keith Patterson

React to Film Social Issue Awards
Escape Fire: The Flight to Rescue American Healthcare, directed by Matthew Heineman and Susan Froemke
The House I Live In, directed by Eugene Jarecki
Cinematic Vision Award
¡Vivan Las Antipodas!, directed by Victor Kossakovsky
The Whole Foods/Silverdocs Green Grant for a project in development
SEED, directed by Taggart Siegel
The Whole Foods/Silverdocs Green Grant for completion of a project
Can't Stop the Water, directed by Rebecca and Jason Ferris

Tags: King's Point, Only the Young, Planet of Snail, Silverdocs
The definitive factual resource.
Over 5,000 company listings!