Scripps Networks Interactive posts revenue increase for Q3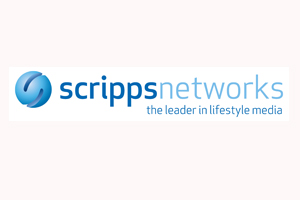 Scripps Networks Interactive has posted a 12% revenue increase for its third quarter of 2012, with each lifestyle network in the company's roster also posting revenue increases.
Consolidated revenues for the quarter rose to US$566 million from the prior-year period, with results for the three-month period ended Sept. 30 showing advertising revenue of $377 million, up 10%, and affiliate fee revenue of $175 million, an increase of 18% year-over-year.
Expenses for the quarter rose 11% from the prior-year period to $315 million, with higher employee costs, investments in planned domestic and international growth initiatives, and higher marketing and promotional expenses listed as the drivers for the increase.
Total segment profit increased 15% to $251 million.
Breaking the revenue numbers down by network, Food Network was up 11% to $199 million, HGTV was up 8.1% to $195 million, and Travel Channel was up 10% to $68.9 million
Sizable gains were reported by DIY Network, which was up 26% to $29.9 million; Cooking Channel which was up 31% to $21.6 million; and GAC, which was up 15% to $6.9 million. GAC had reported a 15% revenue decrease in Q2.
"Our networks and related businesses engage millions of media consumers every day, not just on television, but on smart phones, tablets, newsstands and in thousands of retail outlets across America," said Kenneth W. Lowe, chairman, president and chief executive officer of Scripps Networks Interactive. "We've established ourselves as clear leaders in our ability to influence consumer purchasing decisions in the home, food and travel categories. And in the process, we've created tremendous value for our shareholders."
Tags: Cooking Channel, DIY Network, Food Network, Great American Country, HGTV, Kenneth W. Lowe, Scripps Networks Interactive, Travel Channel
The definitive factual resource.
Over 5,000 company listings!