Ahead of tonight's (April 7) premiere of new History series Mounted in Alaska, executive producer Adam Reed speaks to realscreen from Alaska, where he held a screening with the show's taxidermist cast.
Thinkfactory Media's Reed (pictured below) describes the series – which follows one of the U.S.'s premiere taxidermists, Russell Knight, and his crew at Knight's Taxidermy – as having quirky characters which show the craft of taxidermy, which has rarely been shown on television before.
"History responded to it, [because the series shows] preserving natural history and also because we have a phenomenal cast," he says.
Reed also clarifies that the show is not an effort to jump on the bandwagon of Alaska-based shows. "We didn't come to Alaska because Alaska shows are hot, we came to Alaska because Russell Knight is one of the best characters I've ever seen on television."
The 15-part series focuses on the taxidermy shop; the beautiful scenery of Alaska, seen when Knight delivers to his clients; and also on animals from around the world, including an African lion and a warthog.
The history element of the show is also important to Mounted in Alaska. "There's such great history within taxidermy that people don't know," says Reed. "Teddy Roosevelt was a taxidermist – in the series, we have Teddy Roosevelt's actual taxidermy kit that Russell uses to refurbish some carrier pigeons from 1875."
The idea for the show came when Thinkfactory's executive Joanne Rubino realized that there hadn't been a show about taxidermy on air, which led to a phone campaign to track down the right characters.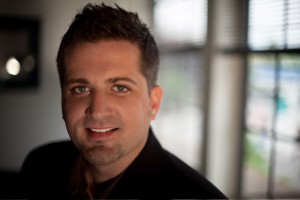 "I probably talked to the top 10 and when I talked to Russell Knight on the  phone, within 30 seconds I knew this was our guy. He is a salt of the earth guy and an expert in his field," says Reed.
"I didn't know anything about taxidermy before we started the series and to see what these craftsmen do is quite amazing. They're going to extreme lengths to make these animals looks like they lived in the wild and bring the memory of the hunter and the experience that person had back to life."
The series debuts on April 7 on History at 10 p.m. EST.