Execs from History, Coolfire West and Thinkfactory Media weigh in on the genesis of Hatfields and McCoys: White Lightning, a reality series spin-off of the scripted History mini-series, ahead of its U.S. TV premiere tonight (August 1).
The initial seeds of Hatfield and McCoys: White Lightning (pictured), which premieres on History in the U.S. tonight, stemmed from a meeting between author Dean King and Coolfire West president David Keane.
At the time, King was working on his book The Feud: The Hatfields & McCoys True Story, and called Keane to ask if he was interested in making a documentary companion to the book.
"We didn't get a lot of interest in that, but we did send a film crew out with him, and filmed a bunch of Hatfield and McCoy descendants," recalls Keane. Once they had realized that the Hatfields and McCoys descendants were great characters, the pitch turned into a reality series.
"Obviously 'conflict' is a buzzword in reality television and it's not just a buzzword among these people, it's their real lives," he adds. "We pitched that around – well before the mini-series – and nobody knew who the Hatfields and McCoys were."
Keane said the pitch still wasn't getting traction until he decided to add a subculture element about the off-the-grid Appalachian lifestyle, just as the word got out that History was doing a scripted mini-series on the famous feud, produced by Thinkfactory Media.
History was now interested in the show, but wanted an aspirational element, so Keane called King, who told him that West Virginia had new legislation allowing the legal sale of moonshine and some of the characters on each side of the family were "sniffing around for capital and to get into" the liquor business.
"I hung up the phone, called History, and literally the next day we were working on a deal for the show," Keane says.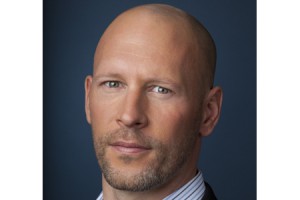 Dirk Hoogstra (pictured above), exec VP and general manager for History and H2, says the network gambled on Hatfields and McCoys: White Lightning because the reality show was organic to the Hatfields brand.
The reality show had "really colorful characters, rich history that is very much alive, conflict… and all the characters in our mini-series are still being spoken about and referenced," he says. "There was a real connection there on what we do on the scripted side with what we're doing on the reality side.
"When we do any series, we come up with a checklist of things that we think might interest our viewers, and [here] we've got Hatfields and McCoys, real history, we've got the rivalry, the family business, the fact that it's moonshine… so with all of those factors combining into one show, we thought it was a great opportunity for us."
Thinkfactory came in once Coolfire's concept was set, and the prodco's CEO Leslie Greif (pictured below) was able to bring his deep knowledge of the Hatfields and McCoys families to the production.
While Thinkfactory's experience gave the project a historical context, Greif allows that "at some point you let go of the mini-series, because that's a 150-year-old story and you deal with what we all have to face, in terms of our daily struggles and goals to succeed [and] to keep our family moving and working together."
"It was very exciting to meet the real McCoys and go down to the actual hollows and get a sense of history in the 21stcentury and the ripple effect of how it came down," Greif adds.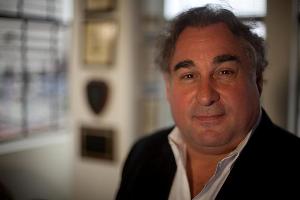 All parties feel the six-part series has legs beyond its initial season, and have hopes for a broad appeal for audiences. However, Hoogstra isn't gambling on the record-setting numbers of the scripted mini-series. "It's hard to compete with Kevin Costner," he says.
That being said, he has high expectations for Hatfields and McCoys: White Lightning. "I hope that people love the things about it that we love: that these families are very colorful, proud and family is everything for them.
"They have a real opportunity from a business perspective to do something big, something that could be in every bar in the country, and we hope viewers root for these families to work through all their differences."
Hatfields and McCoys: White Lightning premieres tonight (August 1) at 10 p.m. EST/PST on History in the U.S.